Lately there's been a welcome call to action for more women filmmakers to be given opportunities, and, in turn, tell stories about women, with powerful female protagonists, told from a fellow female's perspective. Demonstrative of this theory in action is filmmaker Leena Pendharkar's brand-new film 20 Weeks, a thoroughly modern movie about a couple who find out their child might have a birth defect during their routine 20 week check-up.
The riveting and emotional movie zig-zags back and forth through time, recounting a love story and how pregnancy, marriage, ambivalence about parenthood, and ultimately pregnancy with a scary warning sign complicates things.
The birth of the film was a personal one, as Pendharkar (pictured below, on set) tells The Daily Beast:
"The journey that led me to make a very personal film, 20 Weeks, started in 2014, in the middle of my mid-pregnancy sonogram, when our doctor very unexpectedly stepped out of the room, saying she needed to check on something. My husband and I honestly didn't think much of it. We had done this before, as this was our second child. We just wanted to smile at the cute pictures of our in-utero daughter and get back to our busy days. But then the doctor shuffled back into the room, shaking a bit, clearly nervous. She blurted out very suddenly that my husband and I might need to make some tough decisions around our pregnancy, because our baby's mandible bone wasn't measuring correctly. My initial response was confusion, and a bit of, 'So what?' A small mandible bone sounded like a non-issue to me. More doctors came into the room, and zoomed in and out of the sonogram images, looking, measuring and making notes. The doctor went on, still shaking, still nervous, to say that this measurement was an indicator of several potentially serious health conditions caused by a genetic anomaly, and that further testing would be needed to understand just how serious it might be." (Read Pendharkar's entire story here).
What we love about this film is the fact that it puts an under-discussed aspect of pregnancy and parenthood in the spotlight. Like miscarriage, infertility, prenatal and postpartum depression, and abortion, women and their families often suffer alone, not knowing that plenty of other people are going through a similar scenario. With approximately 3% of babies in the U.S. being born with birth defects, and plenty of other families dealing with a host of other complications, 20 Weeks highlights the anxiety so many women—and men!—feel in anticipation of their child's arrival.
The movie debuts today, April 13, in 10 cities across the U.S., as well as three upcoming film festivals. Find out if it'll be in a city near you. And, in the meantime, peep the trailer below.
For more on this topic, check out our pieces on Amanda Booth and her son's Down Syndrome diagnosis and Amy Webb's inspiring story about raising a daughter with Microgastria and Limb Reduction Complex.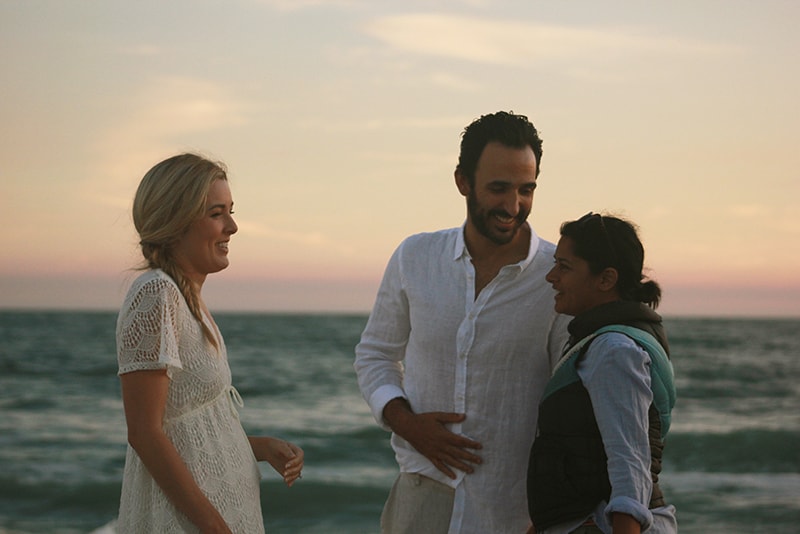 Share this story