All kids love to draw and most of us parents have refrigerator doors covered in their masterpieces. Choice works of art are hanging above our desks at the office and some of the most treasured Picasso-like pieces are framed to keepsake forever on our walls. Another cool way to treasure your tot's doodles? Meet Budsies, a super cool way to bring your child's artwork to life, thanks to turning your little artist's drawings into a one-of-a-kind cuddly plush toy. Can you imagine the excitement and smiles on your little one's face when he sees his creation come to life?
Not only is this service pretty darn brilliant, it's also simple. Parents snap a photo of their child's work and send it to the company via email or text. That's it! In just 4-5 weeks the kiddo's customized stuffed animal will arrive in the mail. Talk about the perfect gift for the upcoming holiday season! We are big fans and can't wait to give it a try ourselves.
Budsies cost $99, but right now they have an online special for $69, so it's the perfect time to take advantage. Visit budsies.com.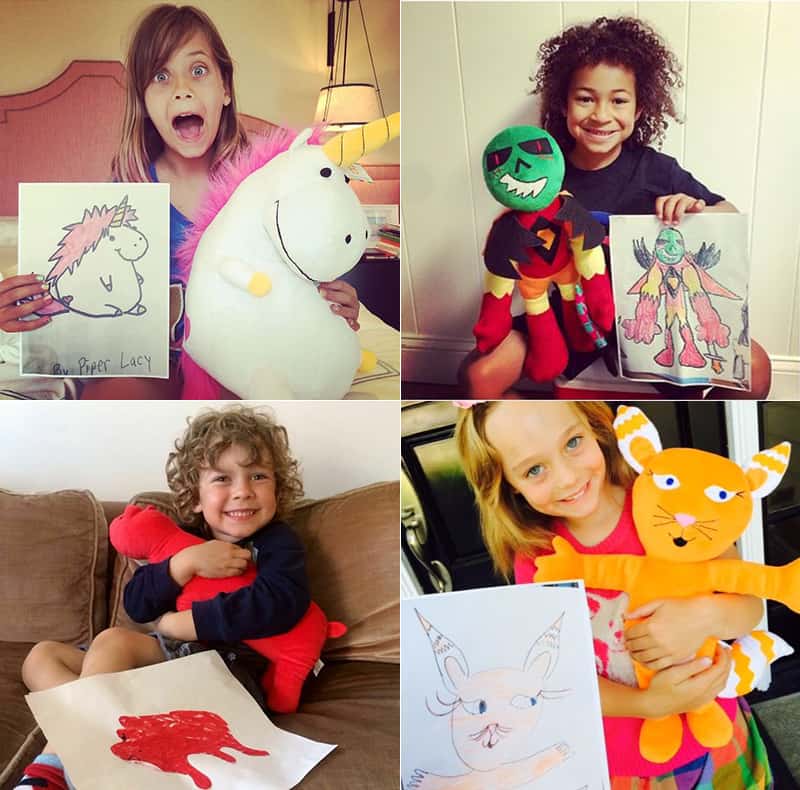 Share this story