When it comes to kidswear, we're big fans of bold and quirky prints, which is why we are already head over heels for the brand-new label Izzy & Ferd. Designed and manufactured in L.A., the brand just launched late last week and its first collection, "20,000 Leagues," is filled with jellyfish, coral, seaweed, sharks, and squid on leggings and sweatshirts, all making it feel a bit The Life Aquatic with Steve Zissou (which we consider a really good thing).
Whether it's the uncharted waters of the deep ocean or someplace else, the label is all about exploration. "We're named Izzy & Ferd (I.F.) after the great patrons of exploration, Queen Isabella and King Ferdinand of Spain, who sponsored Christopher Columbus' voyage to the New World," explain husband-and-wife design team Joe and Cindy Pulido. "Columbus asked 'What I.F.?' and found the Americas. Our designs spur your little explorer to ask 'What I.F.?' What I.F. I found Atlantis beneath the waves of the swimming pool? What I.F. my toy rocket could travel to Mars? We believe in the power of clothes to tell stories—stories about who we are and who we want to be."
We suggest you keep your eye on Izzy & Ferd, if not only for the DIY craft projects and fun aquatic facts it'll be rolling out along with this collection, but for what other journeys it has planned for our kids season after season.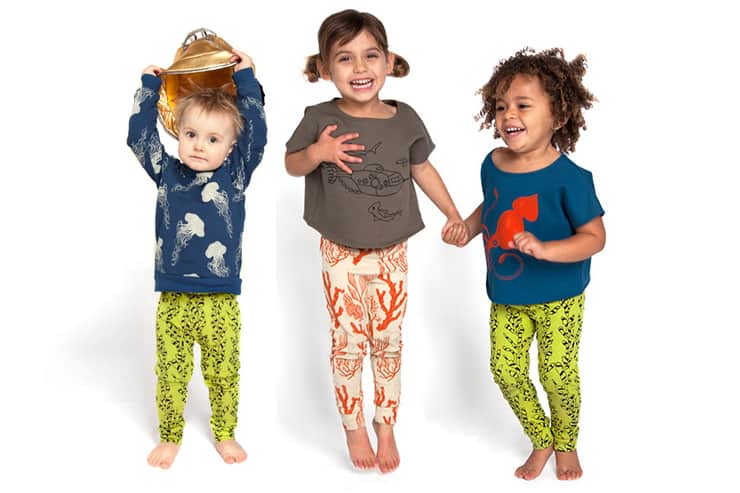 Share this story