It's horoscope time! Check out what's in store for you this month by reading through the larger themes of these June 2023 horoscopes, then finding your specific sign below.
Insights into your own endurance for pain thresholds may have come as a fortifying surprise delivering you through the portal of early May's Scorpio eclipse. A restorative period followed the onslaught as an invitation to not only recuperate your senses, but also find solace and quiet pride in what you liberated by sheer strength. In this way, May became a childbirth.
Now, June is an entry into a season thick with fresh personal roles and convictions. There is a solidity to this month communicating the realness and weight of the precious something each one of us is now holding. Either in wonder or bewilderment, this new cycle is hungry with questions: "In what world do you wish to live?" and, "How will you provide that future?"
On June 3, a Sagittarius full moon emphasizes the importance of honesty in assessing the depth of these core desires and how they have shifted and changed over time. Honesty with yourself is paramount in picking apart and untangling knots in yesterday's outdated moral systems. Here, we braid a new code of ethics anchored by clarity and conviction in our values.
A weighty endeavor? Maybe. But the nature of this moment is less of a task and more of a solo journey unfurling into adventure with many characters. After all, the Sun is in Gemini until June 21, and on June 5, Venus moves into warm and gregarious Leo. There's an intense desire to have our needs met juxtaposed by a pleasurable, almost carefree approach to love and relationships.
Pluto and Saturn's mid-month movements may threaten to rope us back into the past, but a Gemini new moon on June 18 provides an idealistic push to swing us back into the present. Dialogue with the past and curiosity about how it flows into the future is helpful for designing life, but don't let the winds of change sweep you into pockets of time and old identities you've already cycled through, however painful or celebrated they once were.
A heavy longing to meet our future selves and occupy spaces we haven't yet developed fully may hinge into impulsivity and recklessness at the end of the month. Remember to measure everything twice and double your intention: Haste makes waste.
June Legend
June 1: Jupiter conjunct the North Node, both in Taurus
June 3: Full Moon in Sagittarius
June 5: Venus enters Leo
June 11: Pluto (retrograde) enters Capricorn, Mercury enters Gemini
June 17: Saturn turns retrograde in Pisces
June 18: New Moon in Gemini
June 19: Jupiter (in Taurus) sextiles Saturn (in Pisces)
June 21: The Sun enters Cancer
June 26: Mercury enters Cancer
June 30: Neptune turns retrograde in Pisces
Find Your Sign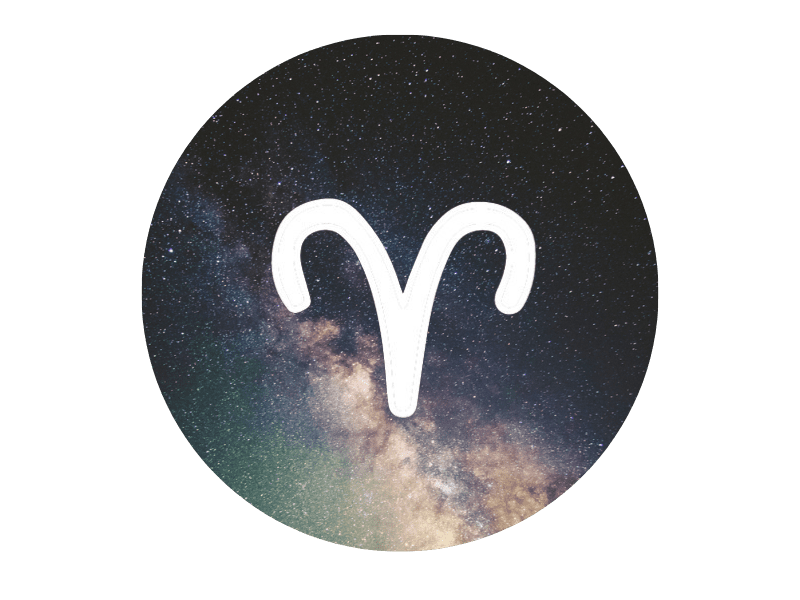 Aries - Sensory Surrender
March 21 – April 19
June is a jewel of permission to indulge in the fruits of the present moment. This month is no slip into short-sighted hedonism, but rather a practice in re-wiring your life to optimize for abundance.
Like any successful re-wiring job, you'll need to rip out the short-circuits first. A Sagittarius full moon on June 3 provides an optimistic atmosphere for identifying and removing old thought patterns and attitudes that don't support your growth.
Life starts to feel like a romp through a perfumed rose garden after June 5 with Venus energizing your pleasure zone. Surrender to your senses and savor the many delights that may elude you in your hectic day-to-day life. Noticing the smallest details—the color of a budding bloom, a child's laughter, the warmth of the morning sun—inspire awe when you pay attention. Falling in love is an effortless velveteen slide this month.
On June 18, a Gemini new moon whips up a frenzy of life decisions that may wear your energy thin. It's important to trust in grace and remain honest about the future you desire as you create it with every choice. Those soft places of pleasure will be essential crashpads in these pockets of chaos.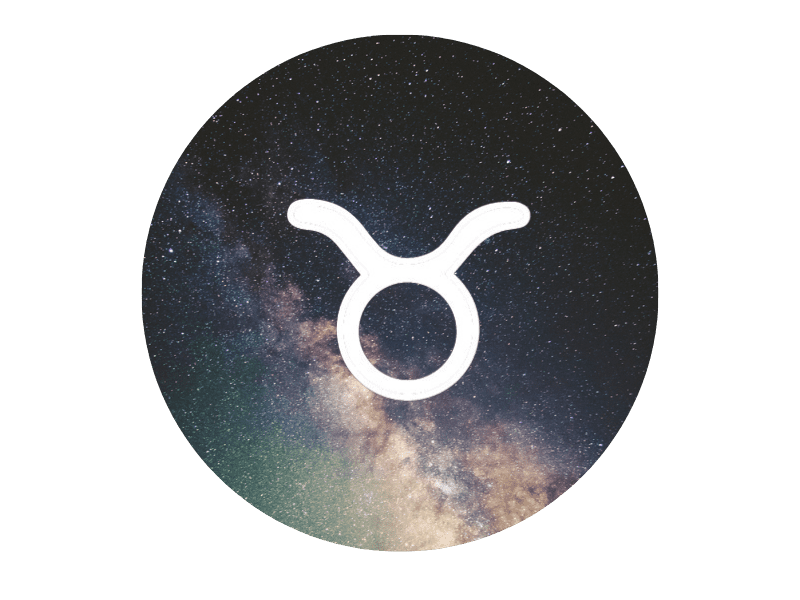 Taurus - Coming Home to Roost
April 20 – May 20
Your sights are focused on providing your family with security and comfort in the material realms this month. Shaking loose from the shackles of a debt or major financial responsibility is finally possible during the Sagittarius full moon on June 3. Consider this the first taste of a very sweet month!
Progress toward your worldly goals catapults once your ruling planet Venus shifts into your domestic sector on June 5. Aside from a greater sense of safety, your home base becomes an enormous source of joy and fun. Go ahead and splurge a little on your creature comforts—you'll be spending plenty of time at home this summer.
Generating ways to make money is less of a slog and more like a puzzle this month. On June 18, a Gemini new moon serves a stimulating set of inroads to boost your income. Now's your chance to turn a dream idea into something tangible and lucrative.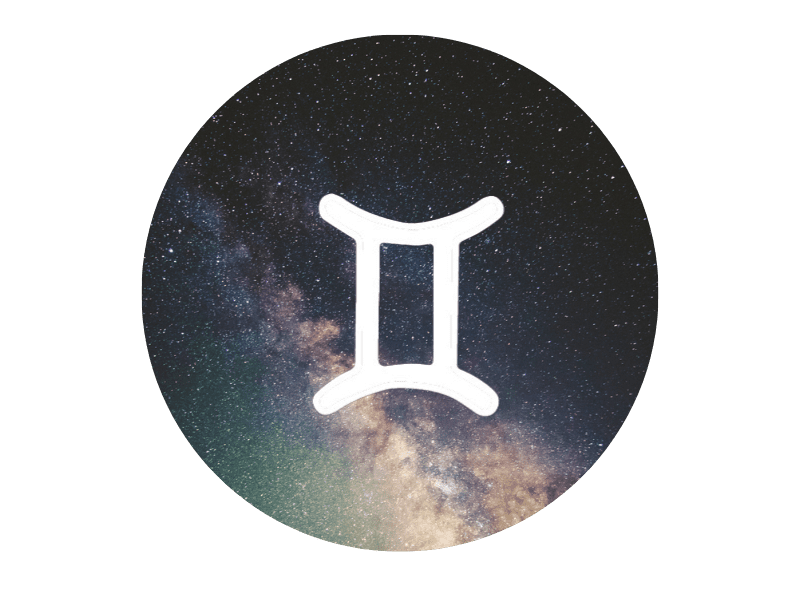 Gemini - Hurting to Heal
May 21 – June 20
Strong relationships thrive on honesty in kind, including your most important and eternal relationship: The one you have with yourself. June asks you to get real with yourself before you can go deeper with others. Can you really handle the truth you seek in intimacy?
A Saggitarius full moon hits your relationship sector with blunt force on June 3. New information may unsettle you, rocking your opinion of your partner's ethical framework. You'll likely need to seriously consider whether this is a truly wholesome alliance. If not, you'll need to cut loose. Your future self will thank you.
Thankfully, Venus rolls into Leo on June 5, providing confidence of both heart and mind to make the hard decisions towards healing. A quick and spontaneous getaway trip is just the ticket for mending wounds, alone or together.
A new moon in your sign on June 18 signals your eagerness to write a brand-new chapter in your life. Consider this lunation some hybrid of stardust and jetfuel propelling your dreams into hyperspace. As long as you remain true to yourself, you can't go wrong designing your future.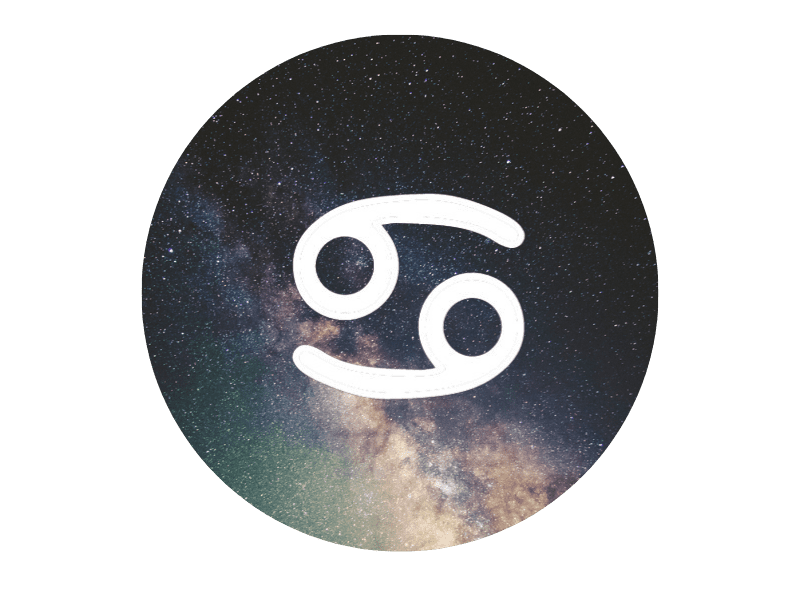 Cancer - Battery Life
June 21 – July 22
Your exhaustion reaches a critical mass this month, Cancer, and whatever has been depleting you needs to go. A Gemini full moon on June 3 highlights the elements draining you physically, emotionally, spiritually, and financially in perhaps the most irritating and specific way possible. You'll need to be brutally honest with yourself to shift gears out of this mess.
Things are changing in your workplace this month, too. You or a close colleague might give notice for greener professional pastures. Either way, major movements towards making good money—likely through your creative talents—are possible once Venus shifts into your income sector on June 5.
On June 18, a Gemini new moon asks you to surrender your intellect to your intuition. Don't ignore even the faintest whispers from your gut or the dreamworld. The information you receive now sets the stage for major personal development next month in how you exist in intimate relationships.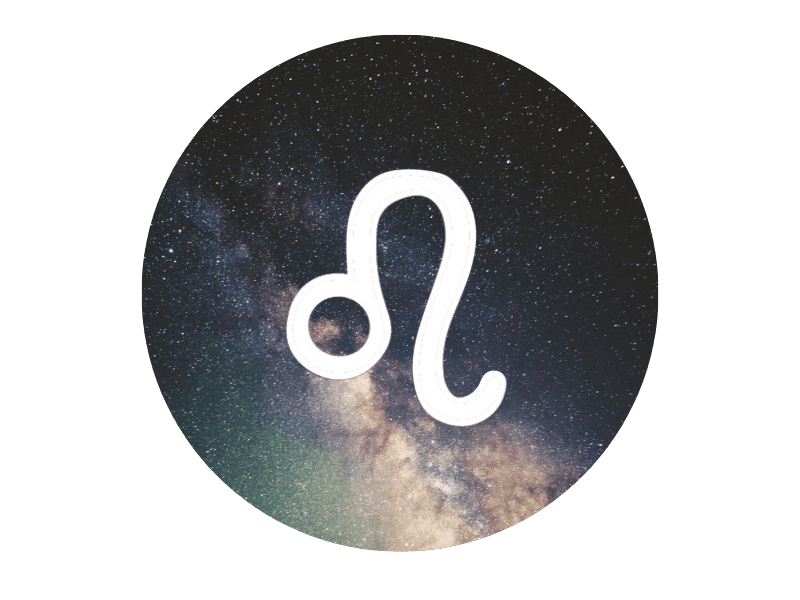 Leo - People Person
July 23 – August 22
Creative energy runs high this month, especially when it comes to connecting with other people. A Sagittarius full moon on June 3 articulates the arrival of dramatic changes in your love life. The need to end an unhealthy relationship may become unavoidable, while relationships built on mutual respect and balanced support thrive into a new cycle. Pregnancies, births, and adoptions are also very possible with this lunation.
Looking and feeling your best comes naturally this month with Venus transiting your sign. Even if you contend with slight power struggles early in the month, your sheer charm and Venusian magnetism will untie you from any uncomfortable binds. You may also be able to negotiate a higher pay rate and increase your income under this transit.
A Gemini new moon on June 18 nudges you to explore new social circles. Keep an open mind about going to new places and making new friends; you never know who might turn you on to the next big thing.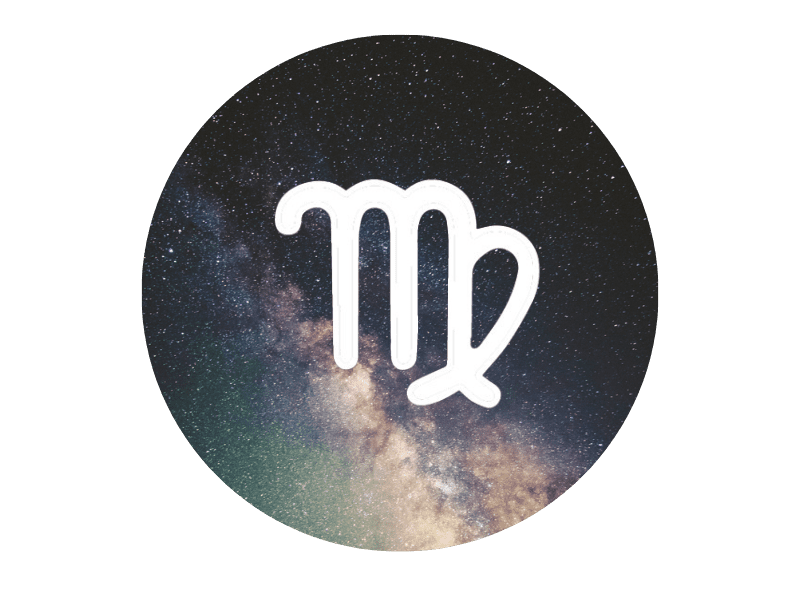 Virgo - Bend, Don't Break
August 23 – September 22
Home is where the heart is, and this month it might become a source of heartbreak. Tensions rise around your domestic life early in the month with a full moon in Sagittarius on June 3. You might feel as though the walls are closing in on an important matter connected to where you physically live, threatening your sense of security and safety. You can get out of this bind, but it will take quick thinking and flexible decision making.
June is a sobering month, one where you may not feel inclined toward romance and outward connection. With Venus transiting the part of your privacy sector, you might want to sit this dance out. Instead, take time to go inward and consider your value system. Root yourself down: You're entering a period of intense growth and maturation.
Career opportunities bloom before your eyes during the Gemini new moon on June 18, leading to a restored sense of safety for you and your family. The taste of great success is palatable now, but know that the path won't be linear. In fact, you may follow multiple opportunities at once.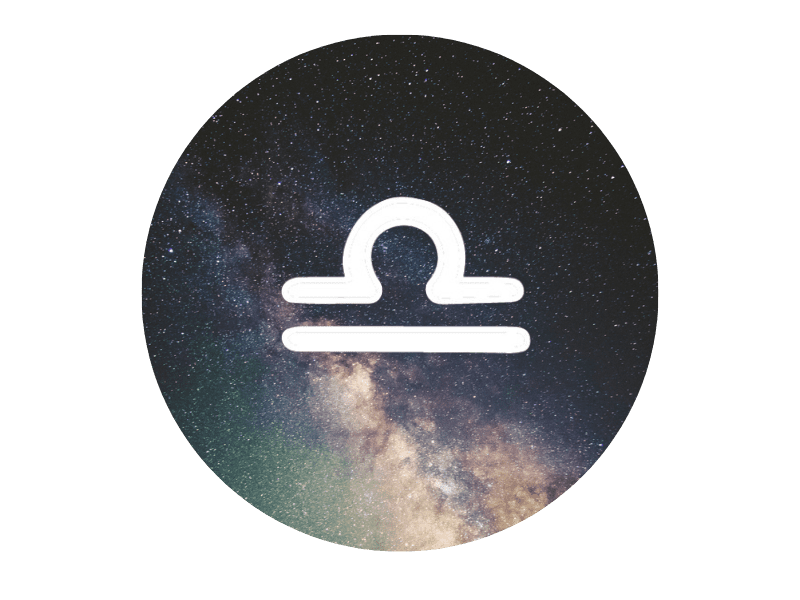 Libra - Sharp as a Tack
September 23 – October 22
A changed perspective is a changed world for you this month. Finding new inroads to solving old problems you've been bumping up against will come easily as a Sagittarius full moon (June 3) washes your consciousness with mental acuity. You're as sharp as a tack, Libra.
Social engagement becomes lighter and more romantic with Venus traversing your friendship sector. Casting a wider net of friends leads to deep fulfillment and joyful experiences. A friend could become a lover, or your current flame may burn brighter and warmer when you lean into a foundation of friendship and enjoy social pursuits together.
June's astrological movements articulate a sense of intellectual frustration, and a Gemini new moon (June 18) kicks at the gates. A strong nudge of synchronicity could turn you towards seeking new paths of learning, whether it be a formal course of study or just a book falling off the shelf at the right time. No one can fence in your mind.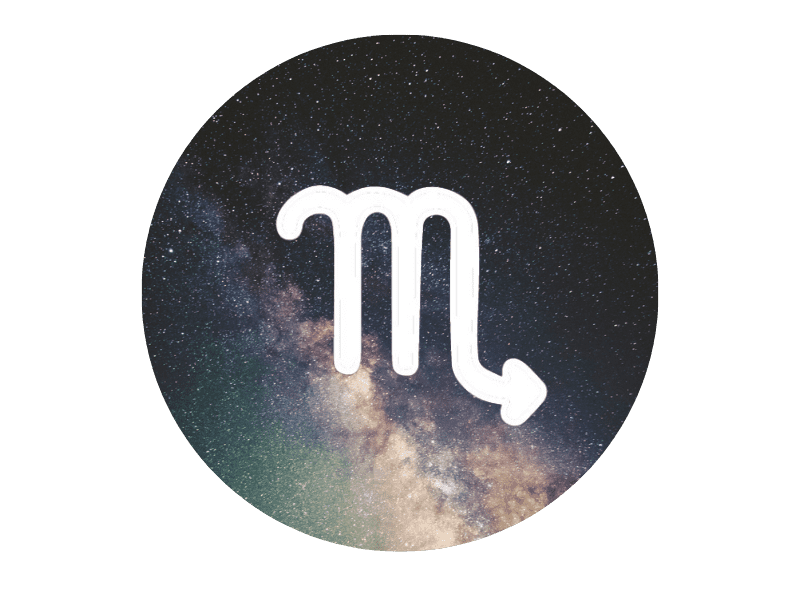 Scorpio - Bringing Home the Bacon
October 23 – November 21
To put it bluntly, you're enmeshed in a period of financial instability that may feel particularly threatening to your future self. Honest acceptance is key to swimming forth into safer waters, as highlighted by a Sagittarius full moon on June 3. Whatever drama occurs during this full moon—say, suddenly parting with a less-than-secure source of income—will be a wake-up call to becoming more proactive about material security.
Balancing this shock is your ability to ask for what you're worth in professional spheres. Venus transits your career sector, supporting you in showcasing vital talents that bring home the bacon. If partnered, your beloved may also play a key role in helping you climb the ladder. Singles may shirk romance for pleasure's sake and instead feel more drawn to dating with the purpose of getting ahead or looking good outwardly. This may not be the healthiest motivation, so be sure to remain honest and rein it in when necessary.
A Gemini new moon on June 18 helps your income begin to flow more freely. You might be invited to make an investment or begin to explore avenues of "passive income." Remember to keep your values in check: It may be tempting to take an ethical slide. And if it seems too good to be true, it probably is. Cheers!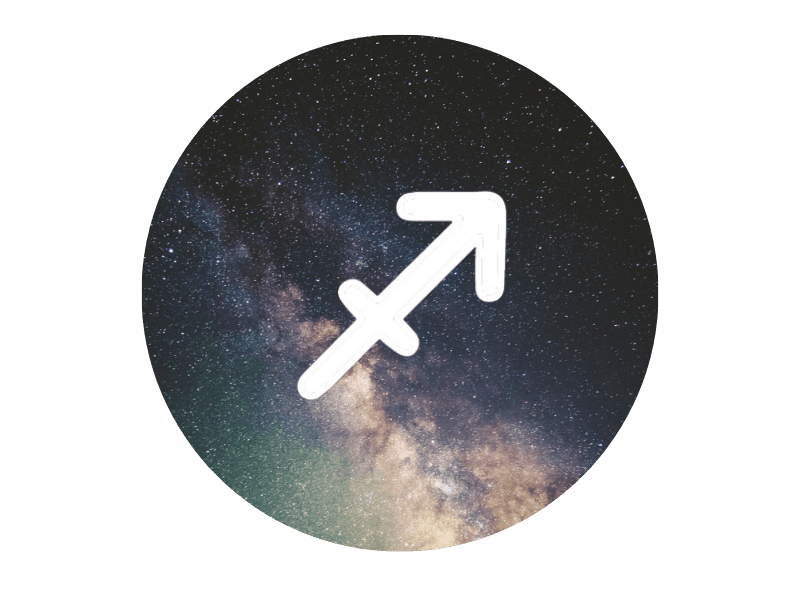 Sagittarius - Facts Versus Feelings
November 22 – December 21
Although this month is poised to be an emotionally charged one, you're not willing to hide from the fire. In fact, your boldness in facing the heat of transformation's flame is just what the doctor ordered. You'll be sharply tuned into your often obscured sensitivities during a full moon in your sign on June 3.
In fact, your emotions may be so unusually heightened you may need to earnestly check in with the difference between facts and feelings this month. Be prepared to act accordingly, but only after you've discerned whether your emotional sensations are accurate reflections of the material. Venus encourages optimism and adventure—don't let it all dampen your vibrations.
On June 18, a Gemini new moon lands in your partnership sector, signaling a fresh start with an important person. Be wary of how much information you share about this alliance with your relatives or housemates; someone's unhelpful opinion could cloud your judgment.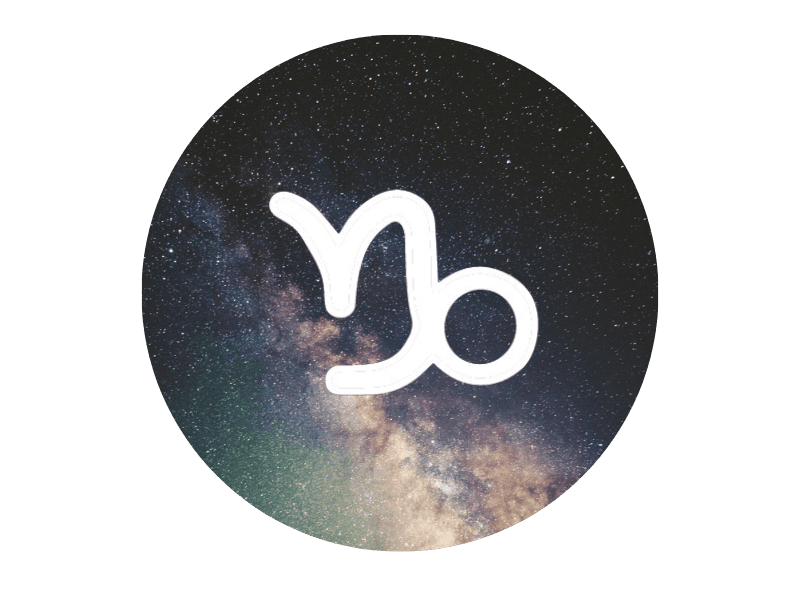 Capricorn - Stitching Time
December 22 – January 19
Heightened sensitivities lead to a higher need for rest in every sense this month. A Sagittarius full moon on June 3 urges you to pull the plug on all unnecessary stimuli and close the curtains for a long inward sleep. The first half of June also provides a fertile window for making real and lasting progress with any therapeutic endeavors you may be pursuing. Practices delving into your ancestry or even past life exploration could hold powerful keys to healing.
Erotic encounters can also be incredibly healing and profound this month with Venus transiting your house of sex, death, and transformation. This energy may translate to financial strength for some, particularly with investing and dealing with "passive income" or side gigs. If you're keen on landing a job or pursuing a new career, a Gemini new moon on June 18 is your ticket to ride.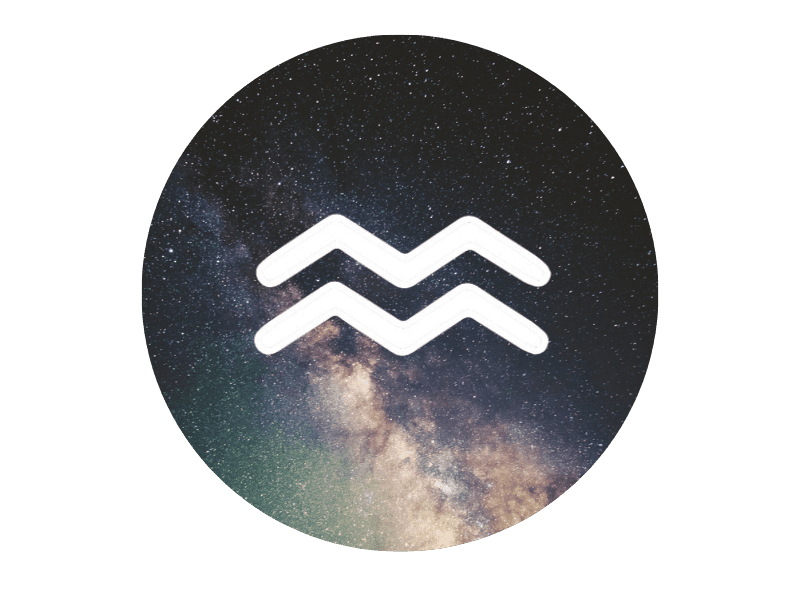 Aquarius - Lifelines
January 20 – February 18
Not all friendships are meant to last a lifetime, a fact you may find peace with this month. A Sagittarius full moon on June 3 signals a (mostly) amicable ending with a friend, a transition that may be long overdue.
Meanwhile, your love life sparkles in the sunlight—or rather, Venus light—as the planet of love and beauty transits your partnership sector. You may have to grapple with some brief power struggles, but it's all in the name of finding balance with a loved one. Otherwise, lean into the extraordinary joy and harmony felt in your most intimate relationships.
Love is lush with opportunity as the month progresses towards a Gemini new moon (June 18). Singles can look forward to meeting new and exciting people, while happily partnered Geminis root their connections deeper. Developments around pregnancy, birth, or adoption are also likely. Achieving greater closeness with your kids is more possible now, especially through creative endeavors. Have fun!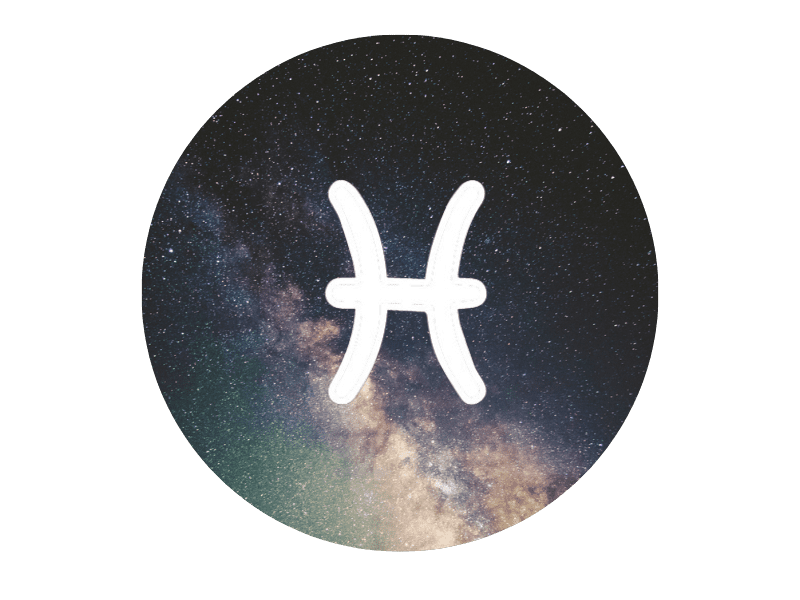 Pisces - Building Bridges
February 19 – March 20
Big pivots in your professional life are the name of the game this June, which will ripple into your domestic life as the month progresses. By the time of the Sagittarius full moon on June 3, you've reached a career milestone impelling you to leave your current job—or simply move ranks dramatically within it—under joyful circumstances. Either way, this turning point will get you where you want to go when it comes to providing material comforts and security for you and yours.
Holistically, you'll feel much more appreciated and valued this month. A workplace romance may also bud into a vibrant blossom with Venus transiting your professional sector. And if you're already in a committed partnership, then "acts of service" may become the primary love language you communicate with your beloved through.
Those professional shifts from early in the month solidify into new foundations that may feel a little foreign or highfalutin by month's end. A Gemini new moon on June 18 articulates this fresh start, which may come off as confusing at first. Try to dispel the "imposter syndrome" lurking in the shadows of your achievements. Indeed, you deserve all the good fortune you've built.
Share this story