We've already shouted our love for brands Misha + Puff and Polka Dot Club from the rooftops. So, we couldn't be more thrilled that the two kid-centric labels are partnering on a line of custom plush animals for the holidays.
That's right, now those adorable, cult-collected popcorn sweaters (which are now available in adult size, btw!) and other lovingly hand-knitted Misha + Puff wares come in pint-sized versions that are paired with the Polka Dot Club's achingly cute bunnies.
What started as mutual fangirl admiration between Misha + Puff founder Anna Wallack and Polka Dot Club creator Jen Murphy has turned into a genuine friendship, which has in turn resulted in this collaboration between the two like-minded brands, both founded on the idea of traditional craftsmanship combined with a strong sense of modernity.
"We believe in making beautiful, functional pieces to last forever," explains Wallack, of the new, ridiculously well-dressed bunnies, which are handmade in Peru. "Every day, we create the world we want our children to live in. Everything counts. This is one way we contribute to that world."
If you don't have a holiday wishlist going yet, we suggest you make one and tack one of these beauties to the top.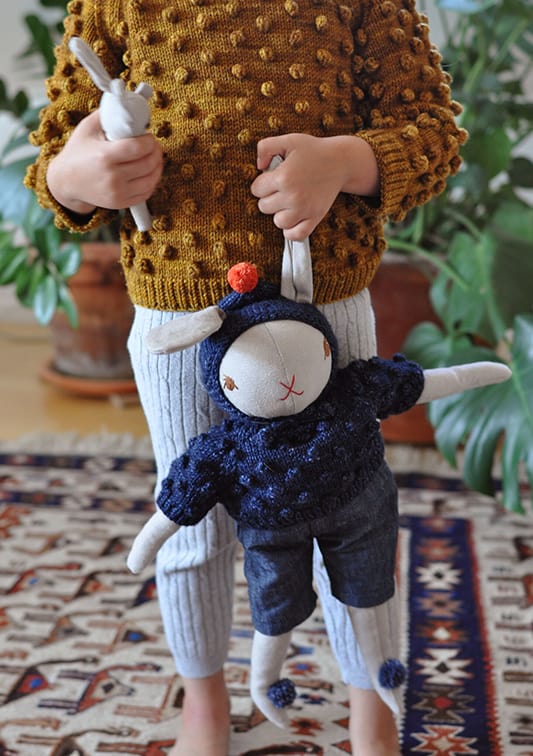 Share this story