Baby Shower
How To Throw A Mother Blessing Ceremony
Written by Janae Bell
Photography by Brian Hollars
Jul 22, 2023
The old-school baby shower—with all of its pink and blue clichés and the very public opening of a mountain of gifts—is quickly becoming a thing of the past. More and more moms-to-be are leaning towards intimacy and intention when it comes to their gatherings. One such tradition is a Mother Blessing, also called a Baby Blessing or Blessing Way ceremony. If you haven't heard of this practice and want to know if it's right for you, Janae Bell—the Atlanta-based founder of Goddess and the Moon—is here to break it all down.
Mother blessings are special and sacred ceremonies for mothers-to-be. The ceremony originated with indigenous traditions of "blessing way" ceremonies, which were traditionally held for women about to embark on a birthing journey. On their passage, one was blessed with song and dance during the ceremony. Keeping this in mind, we strive to respect other cultures and not appropriate their traditions. Thus, we hold our own modified version of this event within our community, not using the exact same title, but always acknowledging the roots of this ceremony. The concept of a mother blessing is similar to that of a baby shower, but there are major differences between the two events. For example, a baby shower emphasizes gifts to celebrate the birth of a new child, while a mother blessing emphasizes a woman's remarkable transformation when she dedicates herself to a journey from maidenhood to motherhood. In place of opening gifts, this time is dedicated to a much more important spiritual purpose for the mother-to-be and her family.
If you are wanting to facilitate your own mother blessing, whether it is for you or a loved one, it is traditional to start by honoring everyone's birthing ancestors and their journeys, so each woman can be present at the ceremony. During this time, members of the group can get to know one another and become close, if they are not already. Our custom is often to gather together as a group with family and friends to bless and cleanse the mother, usually by smudging the space. Among the items included in this package are candles, incense, crystals, oracle cards, flowers, and more.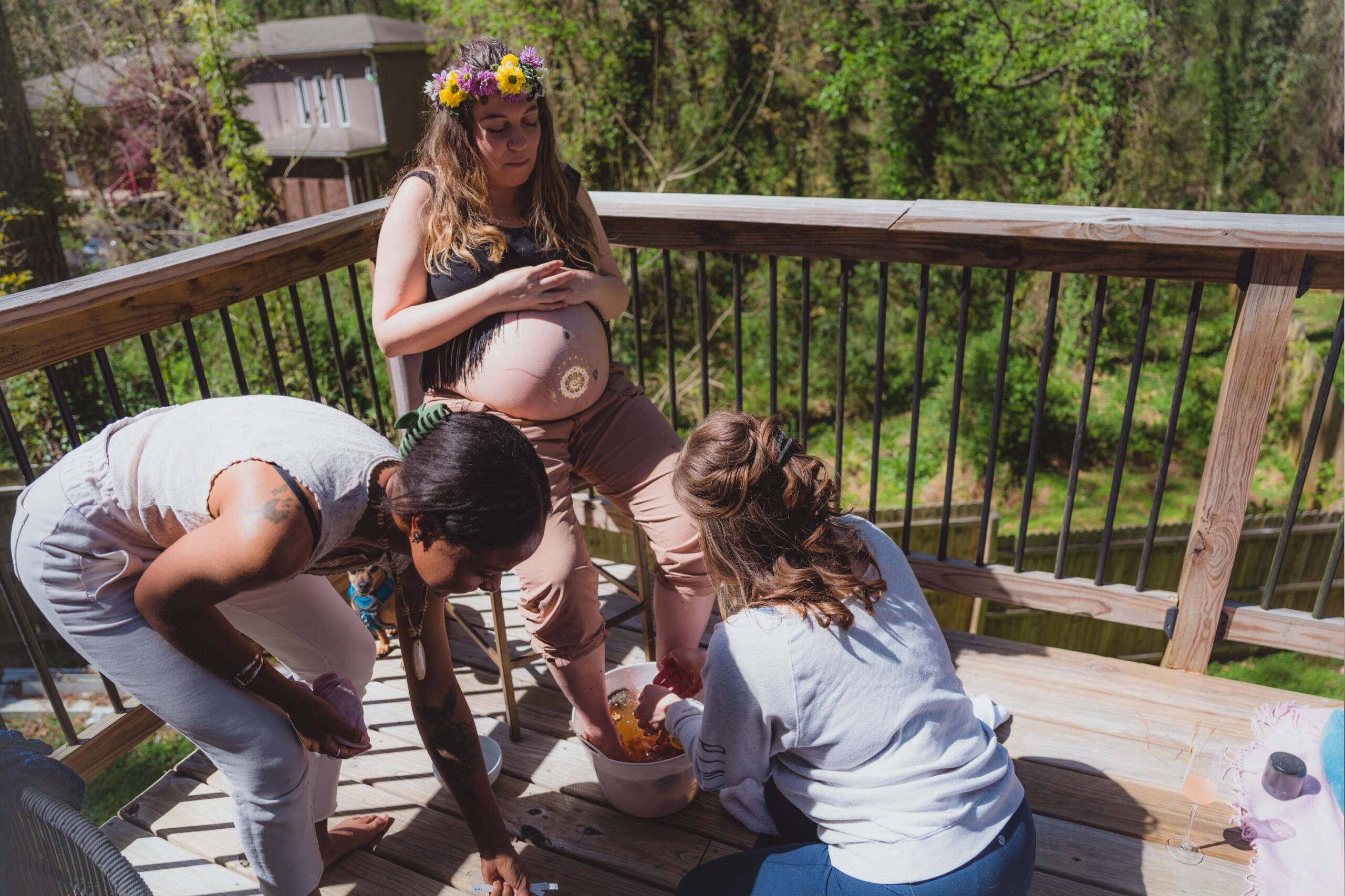 Be prepared to cry during the ceremony! An emotional release session is usually incorporated into this ceremony so that the mother-to-be can express her deepest fears to those closest to her, and a ritual is done to release and let go. You can have her release her fears by writing them down on a piece of paper, sharing them with the group if she feels called, and then burning the paper and dropping it into a bowl of water. As we help her overcome her fears and prepare for her journey to the stars to retrieve her child's soul and bring them safely home, we build her up and help her work through those fears. The mother can also experience group activities like belly bump painting, creating birth affirmation flags, making flower crowns, drawing a sacred foot bath, or receiving hand or foot massages. Whatever it takes to make her feel empowered.
At the end, the group comes together to set wishes and desires for the mama to-be. You can have each person write down a wish for the mother and the baby and bury them into the Earth or use dissolving paper and drop them into a jar of water.
Mother blessings are centered around the blessing altar. My approach as a facilitator takes several forms, and I enjoy working closely with mothers and family members ahead of time so that they may incorporate any family traditions, values, or spiritual beliefs into the circle. One example is creating a special candle for her—set and filled with intentions of love, support, and positivity. The candle can be prayed to during labor, and it can be used for any instance where light and positivity may be needed for the mother to gain her strength and complete her journey of sacred love.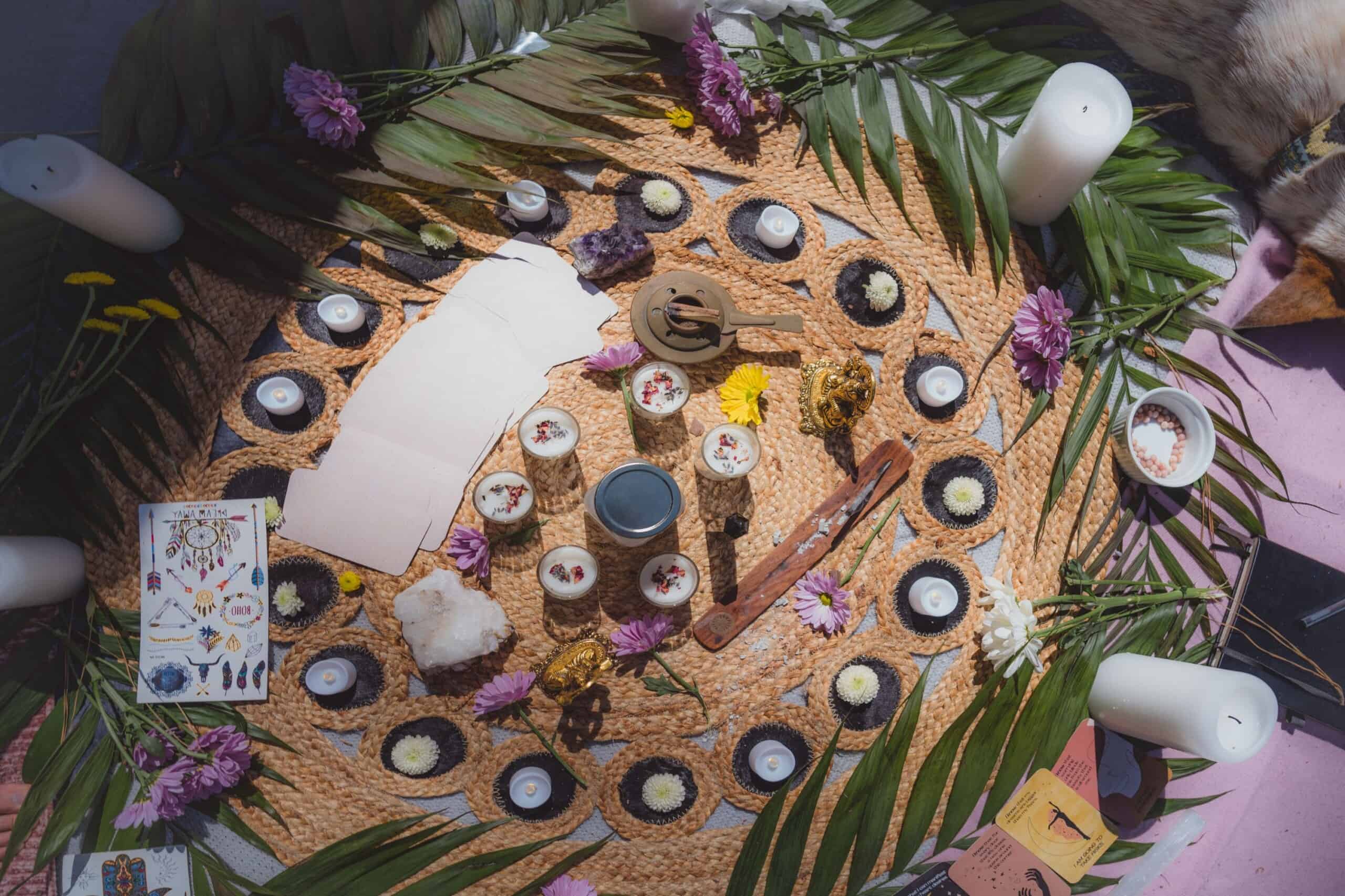 It is through these blessings that we have a unique opportunity to express our love, friendship, and appreciation, all of which we feel, but are hesitant to express at times or are too caught up in the business of daily life to do so. Through these ceremonies, we gain a greater appreciation for the bonds that connect us to each other, as well as a memory that stays with us as a source of strength and resilience in our life.
As a meaningful, thoughtful alternative to a traditional baby shower, a mother blessing circle invites mothers-to-be to share their love and blessings, and it may help the mother prepare emotionally and spiritually for the arrival of her child.
If you are in the Atlanta area and would like to facilitate a mother blessing for yourself or a friend, you can fill out the form on this webpage.
Share this story