Like every other sleep-deprived parent, there are times when we mindlessly dress our kids in whatever happens to be clean. Baby clothes are often interchangeable and forgettable, right? But every once in a while we stumble across a line of children's clothes that surprises us with its originality. Recently we were jolted wide awake when we discovered Nununu, an eye-catching baby and children's wear line. With bold, modern prints like stars, numbers, letters, and skulls, Nununu is not your typical babywear fare—and that's exactly why we love it.
Based in Tel Aviv, designers (and mothers) Iris Adler and Tali Milchberg wanted to provide an alternative to the usual baby clothing clichés by offering contemporary clothes with minimalist designs. With backgrounds as a fashion stylist (Adler) and creative director (Milchberg), the two explain: "Being mothers to young children, we both know that dressing kids can be a challenge, you want them to be comfortable and cozy, but you want them to be individuals and special, as well."
Especially made for the little rockstar(s) in your life, and with only the highest quality of fabrics, Nununu's designs are daring and delightful. And while they offer a huge selection of clothing (onesies, rompers, shorts, shirts, skirts, pants, dresses…to name just a few), they also design textiles.
So, what's next for this fearless design duo? "This season, we bring a new edge to our perception of children's fashion," say Adler and Milchberg, "broadening our sizes from NB to 14, as well as adding new materials like leather, cotton drill, and metallic fabric. We're creating an awesome leather jacket, just like the grownups have, an army-like jacket with a grungy twist, and a metallic sweater for a bling-like effect."
Need more convincing? We have two words for you: Sprinkle Blankets.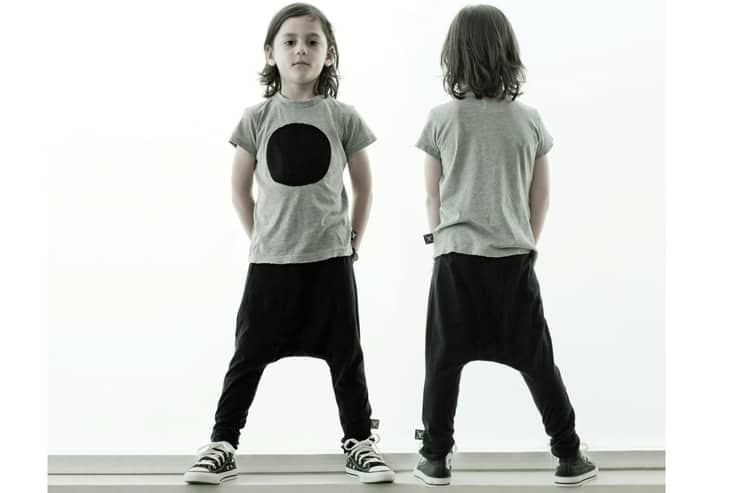 Share this story