Books
Two New Gift-Able Books By Pop-Up Legend Robert Sabuda
Written by Katie Hintz-Zambrano
Photography by Photographed by Nicki Sebastian
Dec 14, 2021
Cracking open a brand-new book is always a sweet time of anticipation for kids (and parents). But when the illustrations leap off the page (literally) via 3-D pop-ups, it's an extra-special treat. Which is why the latest titles from master pop-up illustrator Robert Sabuda are sure to delight this holiday season—and beyond!
Known as a "paper engineer," Sabuda had previously brought classics like The Night Before Christmas and The Wonderful Wizard of Oz alive via his elaborate pop-ups. His two newest books—Believe and Love, which debuted earlier this year—he penned himself, with simple and inspiring text that complements his wonderful art.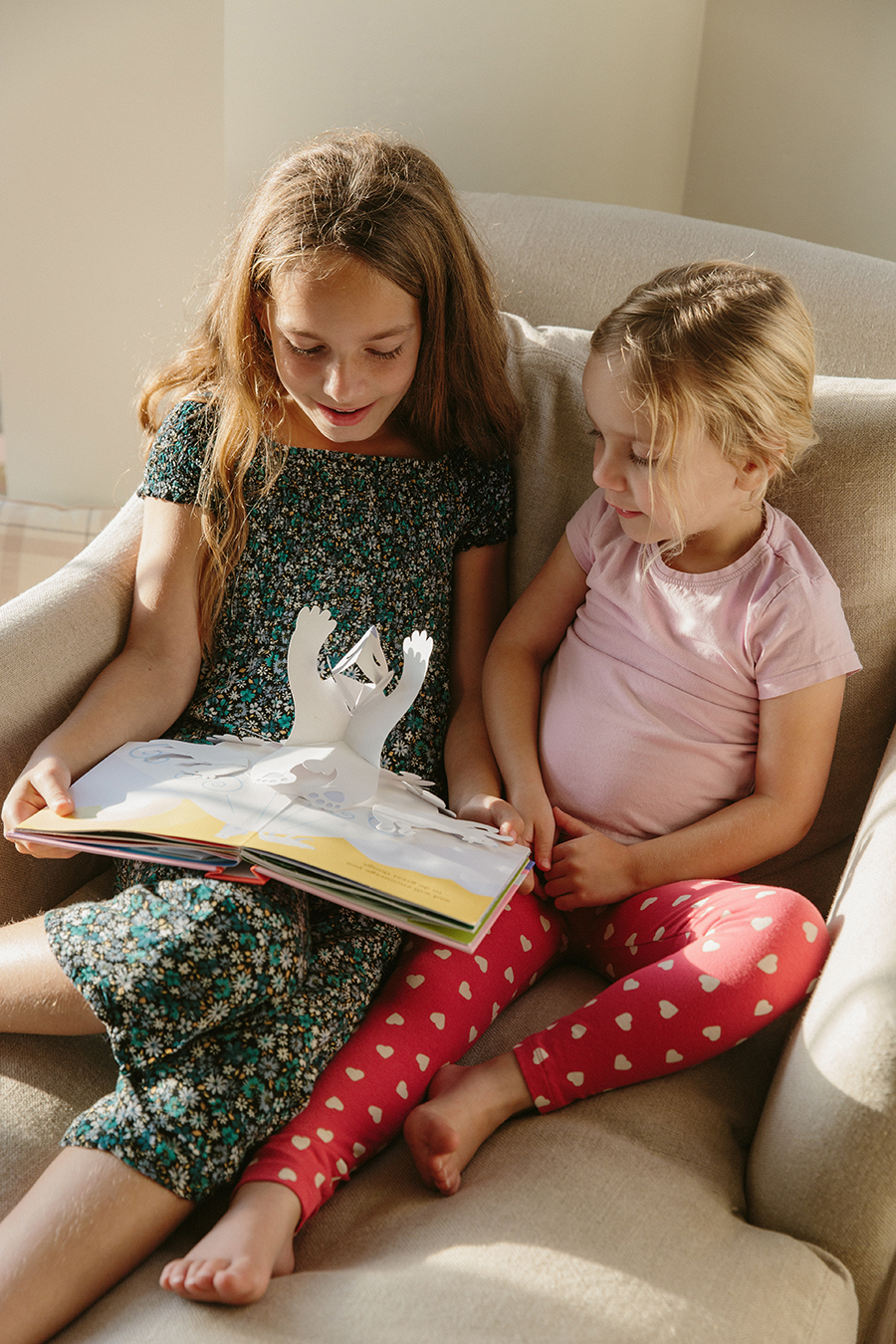 The vibrant pages of Believe take readers on a journey of possibilities.
"When I grow up… I will stand TALL," it reads as a giant tree jumps up from the page. "When I strive for my goals… I will savor the outcome," is illuminated by an impressive bouquet of blooming sunflowers (see below).
Meanwhile, Love explores nurturing in all of its forms, and its pop-ups all include adorable animals.
"I love you…" it begins. "And I will always cherish you." "I love you… and I will keep you safe."
These sweet words are accompanied by touching pop-up pictures of mama birds feeding their babies, elephants sheltering one another in the rain, a family of squirrels sharing nuts, swans nuzzled together, and other scenes that'll make you say,  "Awwwww."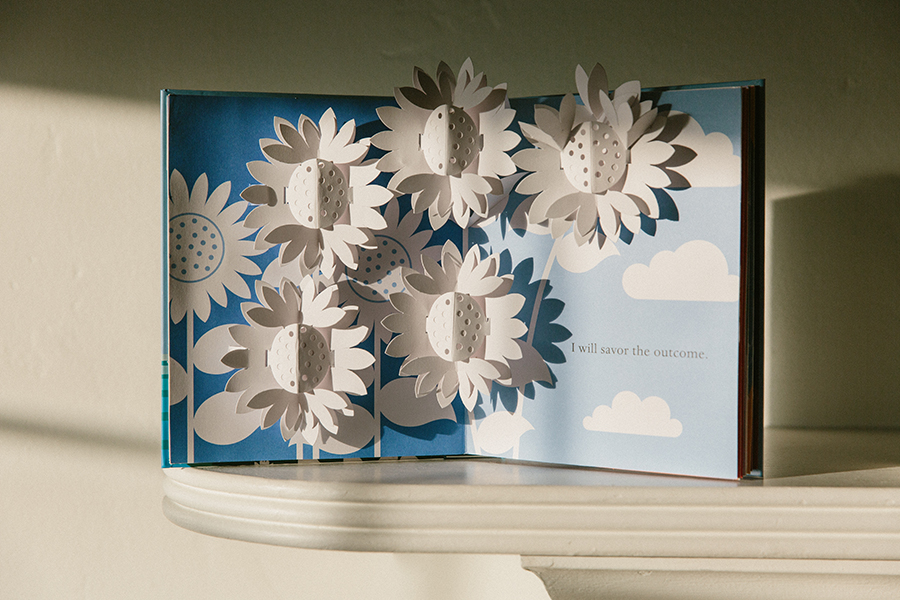 Crowd-pleasing for kids and parents alike, these latest titles will become instant classics and favorites in your household. And they might even inspire little paper-artists to take their own DIY stories and illustrations to the next level.
Believe: A Pop-Up Book Of Possibilities, by Robert Sabuda, $17.30, Amazon.
Love, by Robert Sabuda, $20.49, Amazon.
Share this story