Books
Too Small Tola: The Latest By Atinuke
Written by Katie Hintz-Zambrano
Photography by Photographed by Tyra Mitchell
Mar 16, 2021
If your kiddos love the vibrant board books by Nigerian-born storyteller Atinuke, then you're in luck with her latest release: Too Small Tola, After penning beloved titles B Is For Baby, Baby Goes To Market, Double Trouble, and the Anna Hibiscus series, this month the best-selling author releases Too Small Tola, a book ideal for ages 7-9 that is absolutely buzzing with unexpected, family-centric adventure.
Set in "a run-down block of apartments in the megacity of Lagos, in the country Nigeria," we meet Tola, her brother Dapo, her sister Moji, and the quick-witted family matriarch, Grandmommy. With Tola—dubbed "too small Tola" by many, thanks to her petite frame—leading the way, readers journey through scenes that showcase the vibrancy of Africa living.
In one chapter, the water runs dry and Tola and her siblings must scramble to fill heavy jerry cans at the community well before school starts. In another chapter, Tola takes a trip to the bustling marketplace with her Grandmommy, learning to balance a heavy load on her head (and last-minute requests from multiple neighbors) along the way. The last chapter has Tola enlisted as a tailor's assistant, riding around town (as her brother pedals) to humble dwellings and the grandest of mansions, taking the measurements of Lagos residents for their fancy Easter and Eid clothes.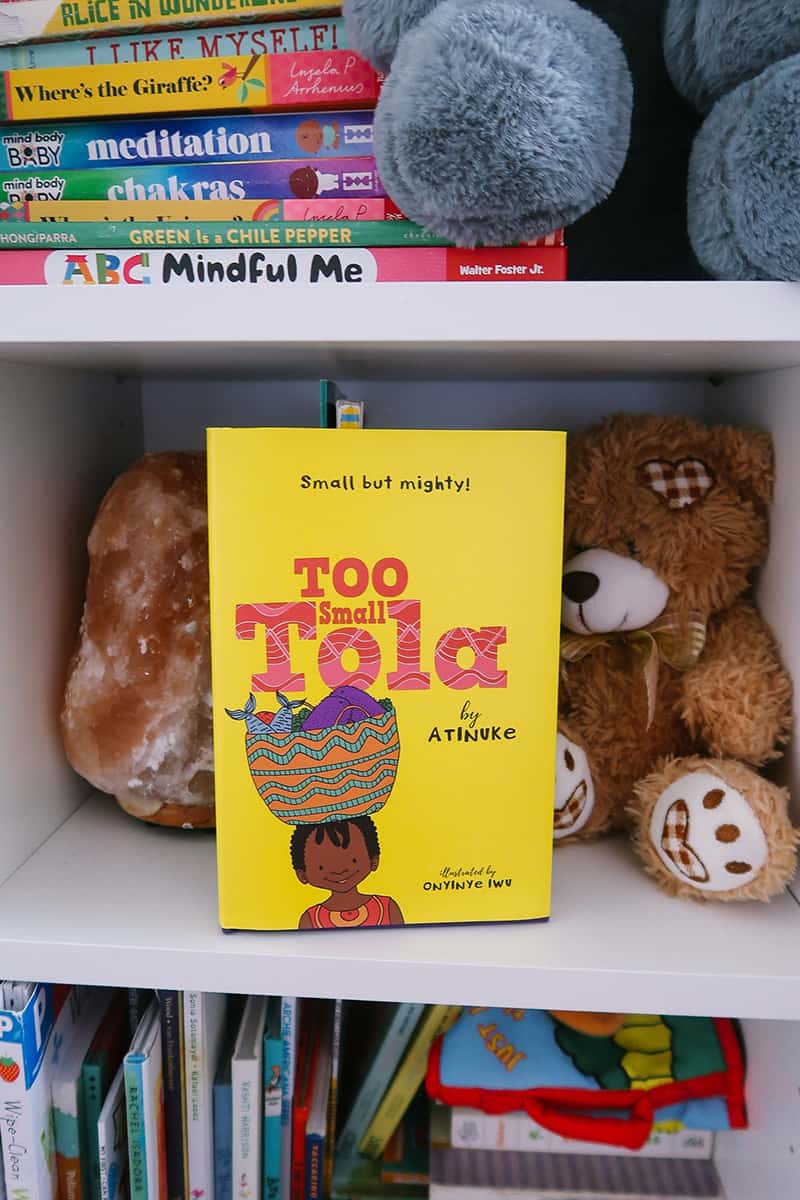 In all of these instances, the young characters showcase an impressive amount of independence, capability, bravery, and teamwork—all great lessons for young readers around the world.
Like other Atinuke titles, even if you are reading these books thousands of miles from Africa, the author's colloquial-style text, real life-inspired plot lines, and infusion of humor (as well as Onyinye Iwu's playful illustrations) transports readers to Africa instantly. Something that'll be extra appreciated by today's homebound families.
And while you're placing Too Small Tola on your to-be-read list, be sure to save the date for Atinuke's next titles: Hugo (June 2021)—a sweet story set in France, involving a shy girl and a bird (Hugo) whom she befriends; and Africa, Amazing Africa: Country by Country (October 2021)—a richly illustrated guide to the people, flora, and fauna of Africa's 55 countries.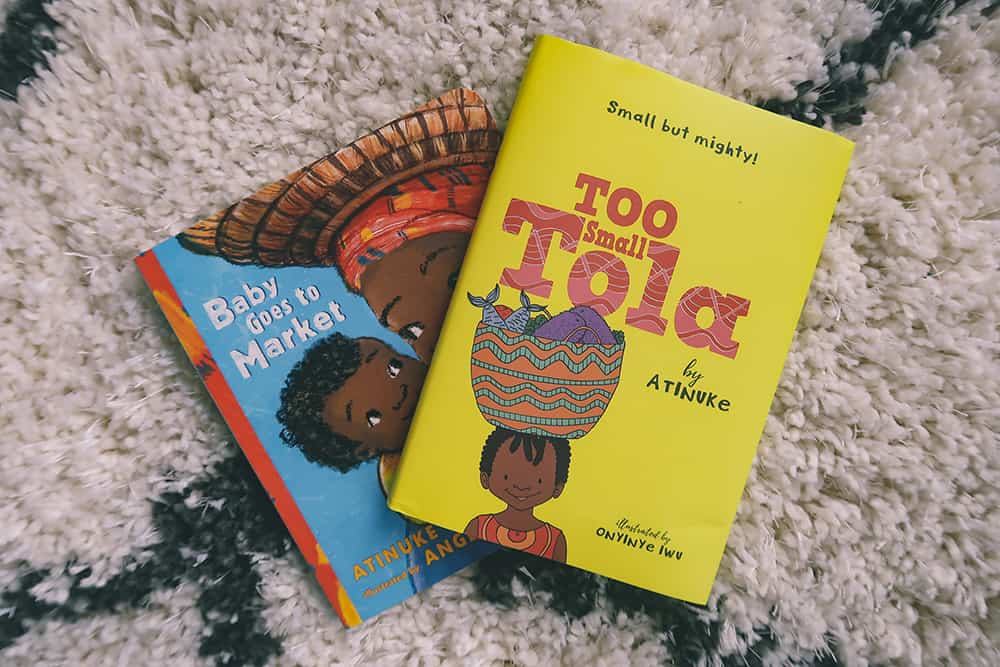 Share this story