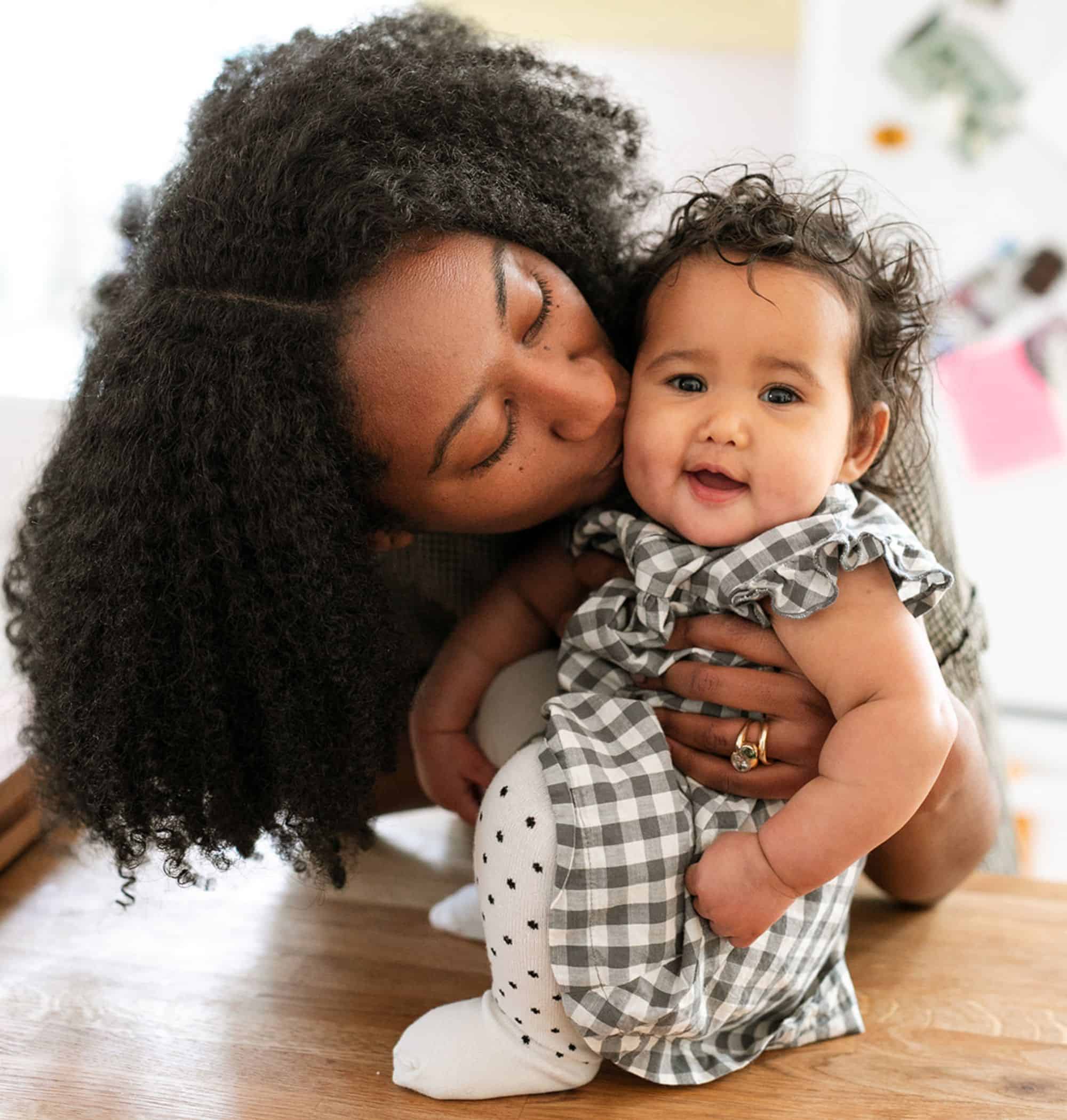 Mother Stories
Trinity Mouzon Wofford of Golde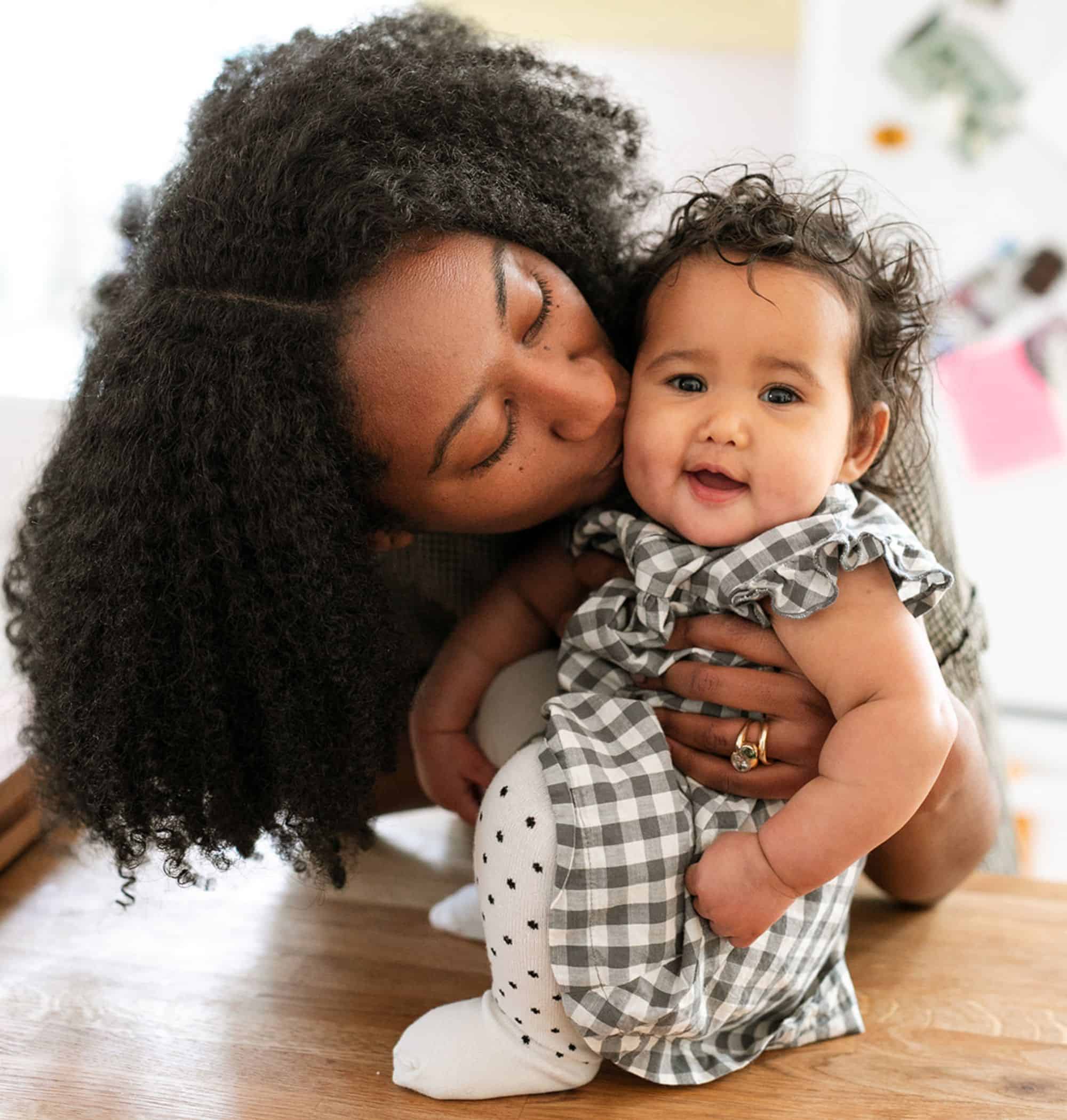 Written by Katie Hintz-Zambrano
Photography by Amy Sanusi
Apr 27, 2023
Back to story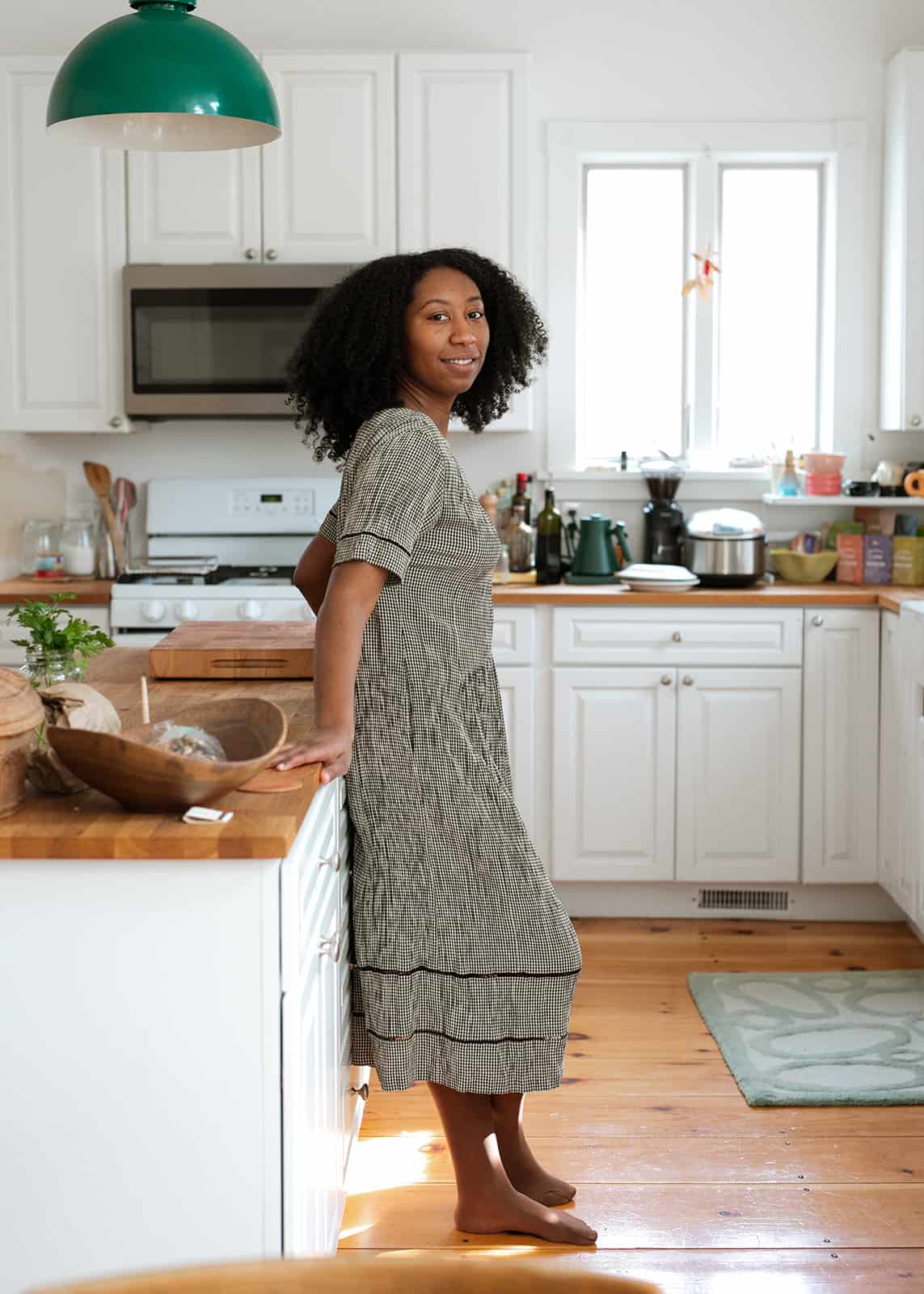 Photography by Amy Sanusi
1 / 58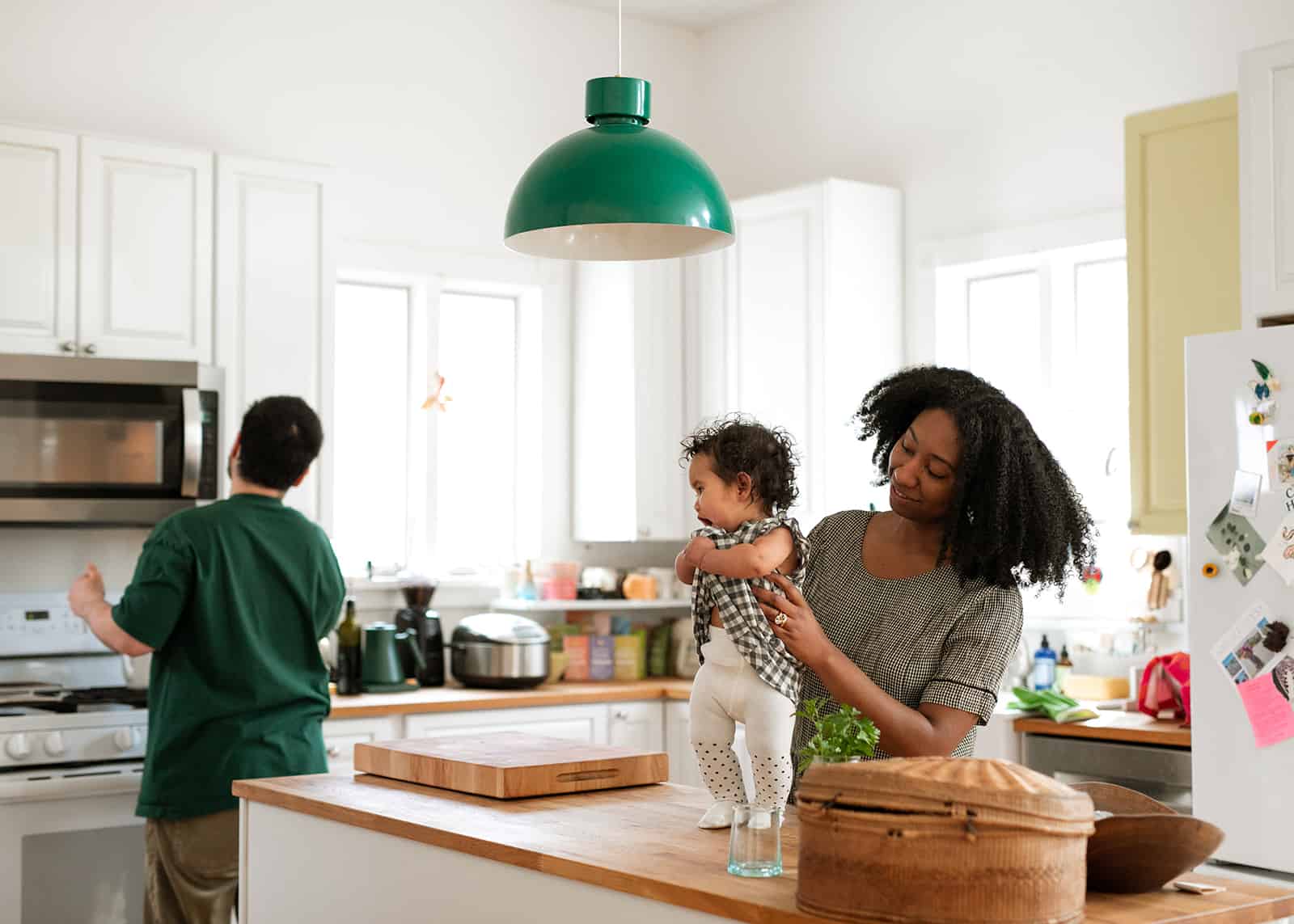 Photography by Amy Sanusi
2 / 58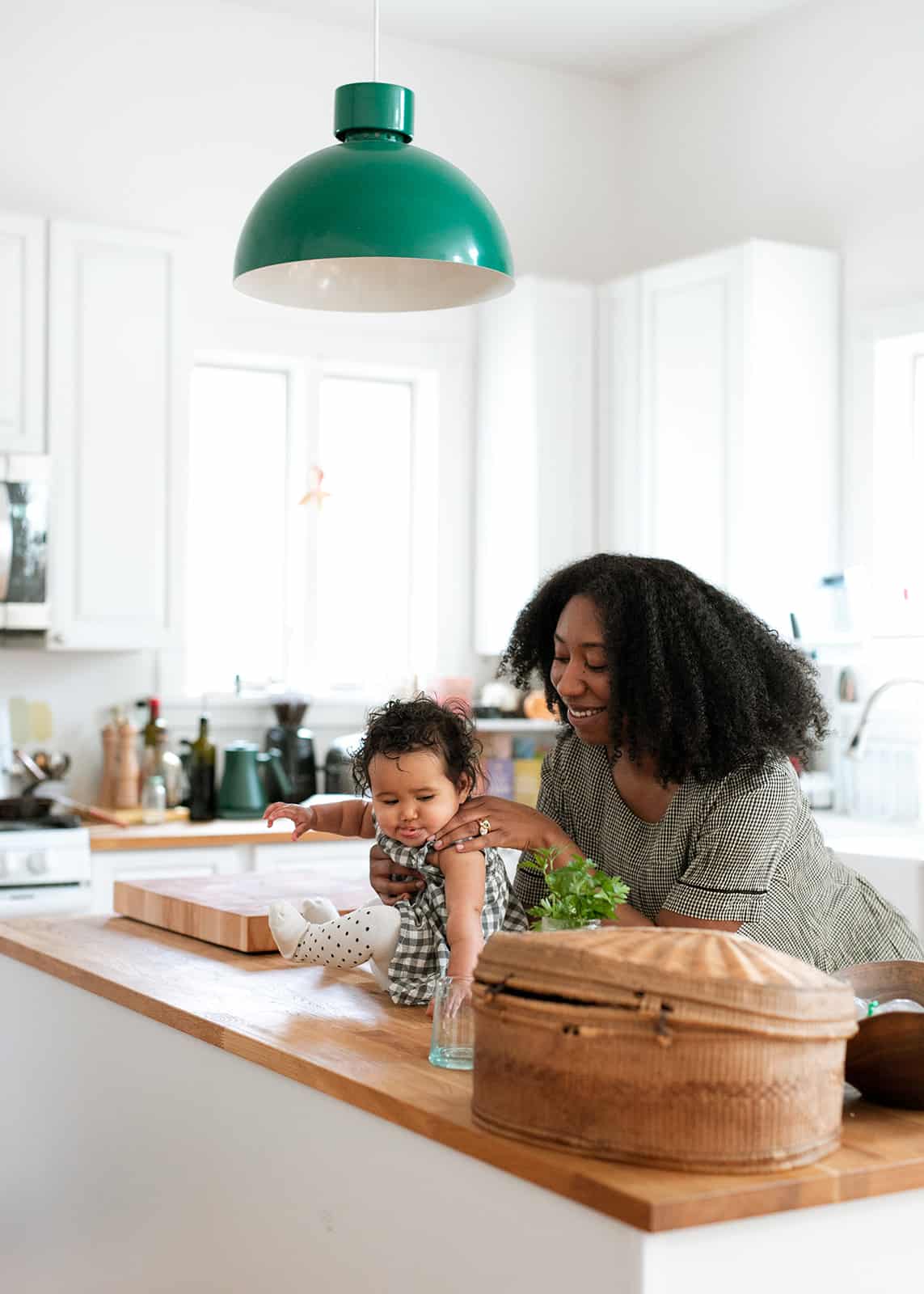 Photography by Amy Sanusi
3 / 58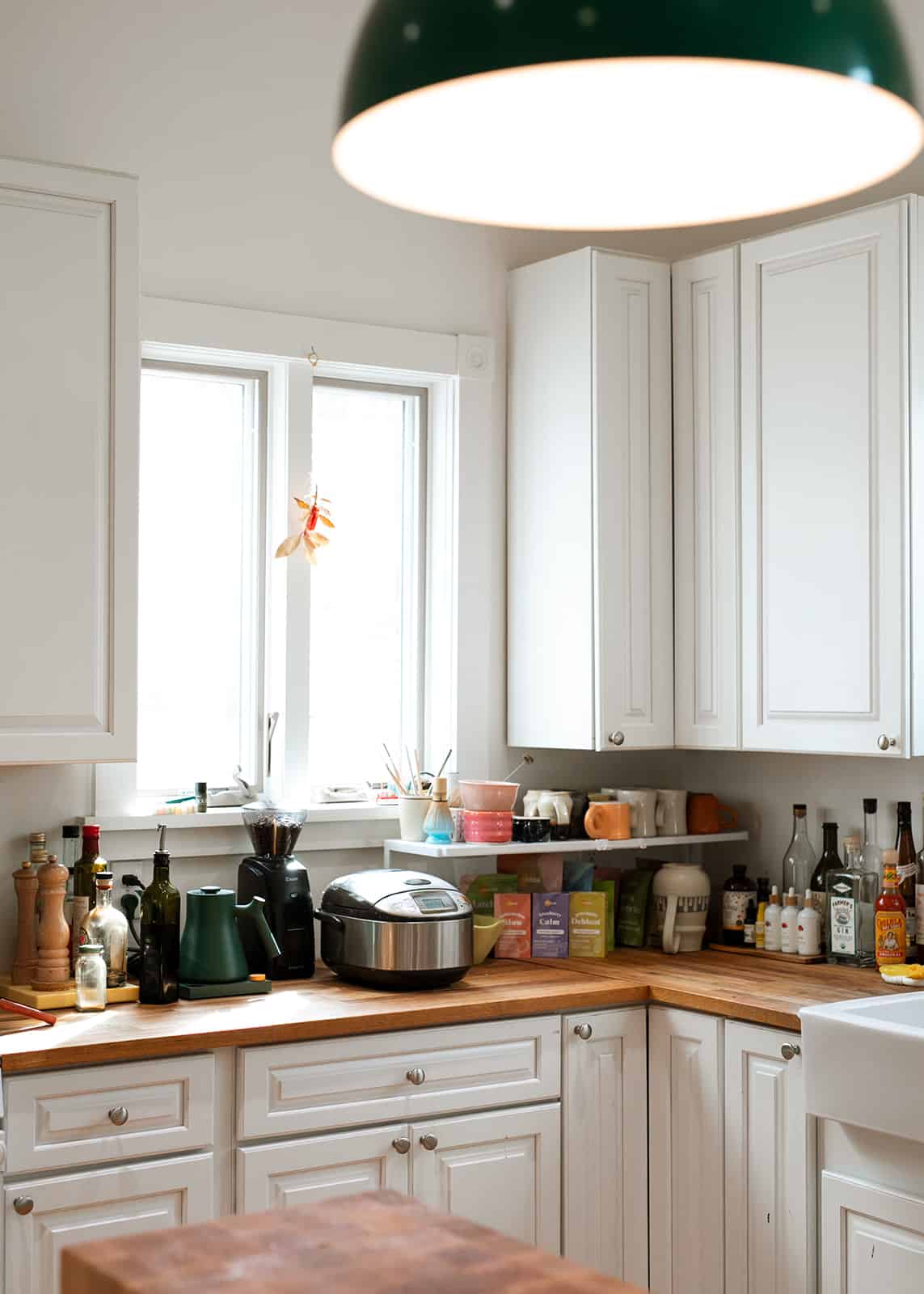 Photography by Amy Sanusi
4 / 58
Photography by Amy Sanusi
5 / 58
Photography by Amy Sanusi
6 / 58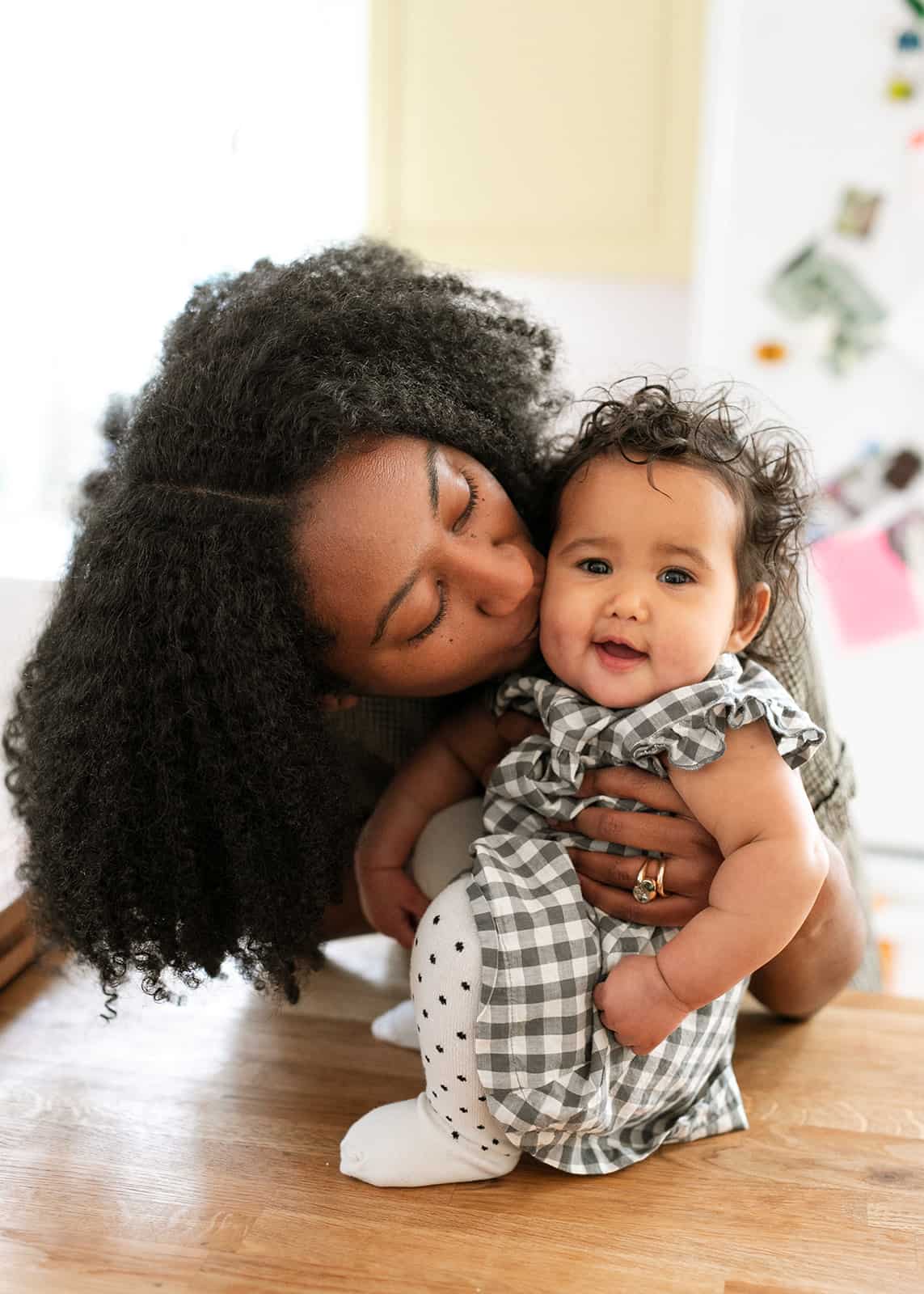 Photography by Amy Sanusi
7 / 58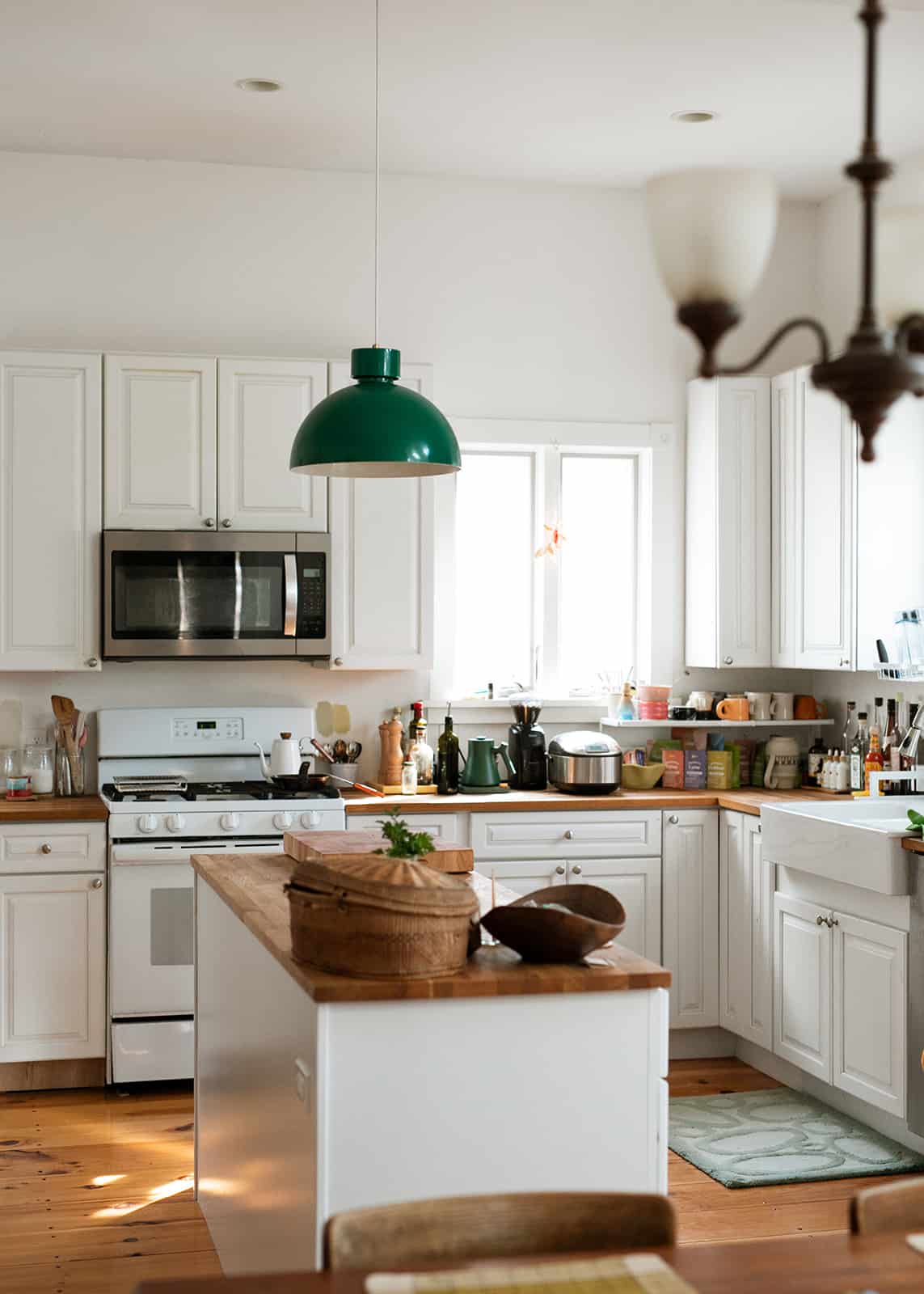 Photography by Amy Sanusi
8 / 58
Photography by Amy Sanusi
9 / 58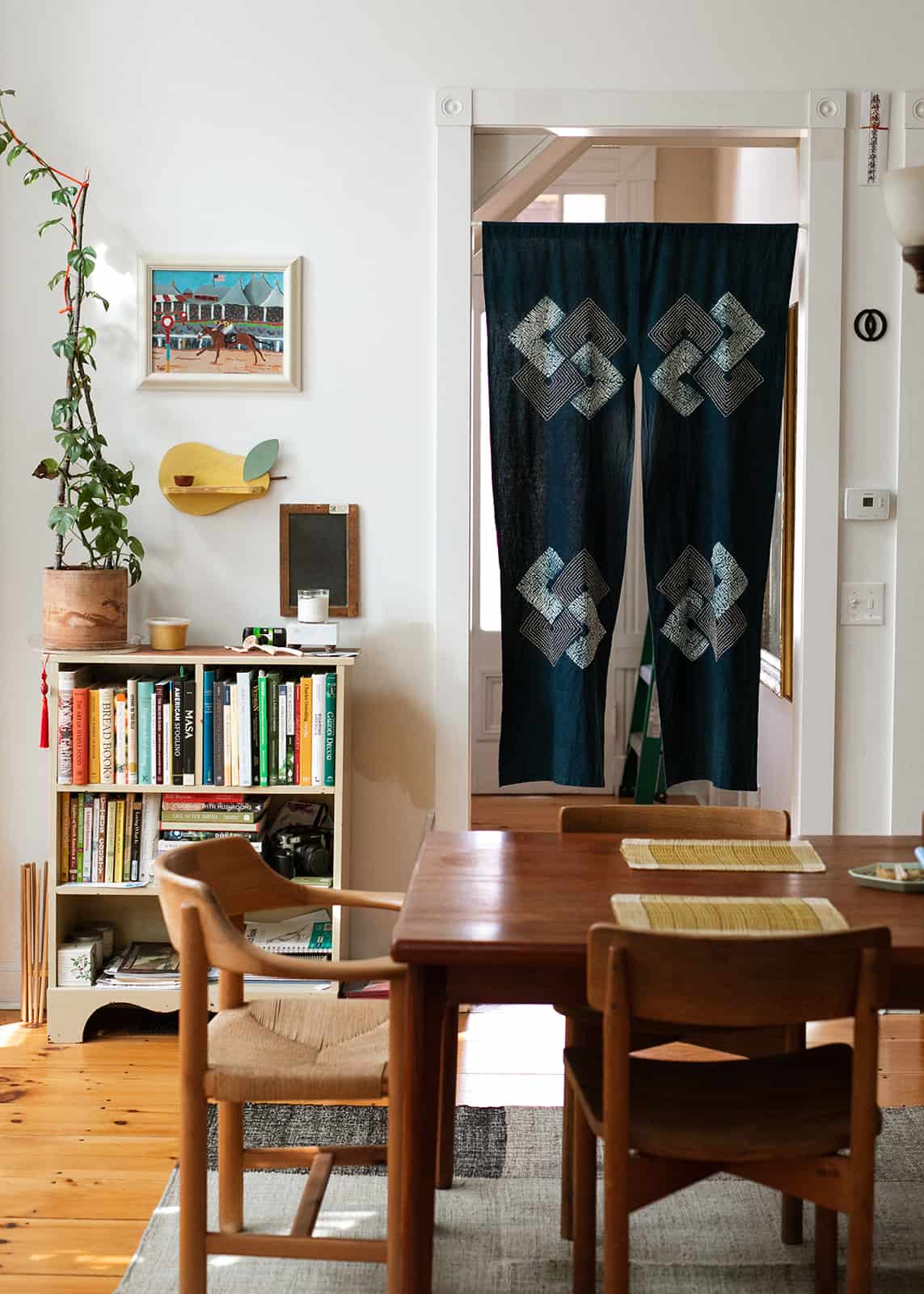 Photography by Amy Sanusi
10 / 58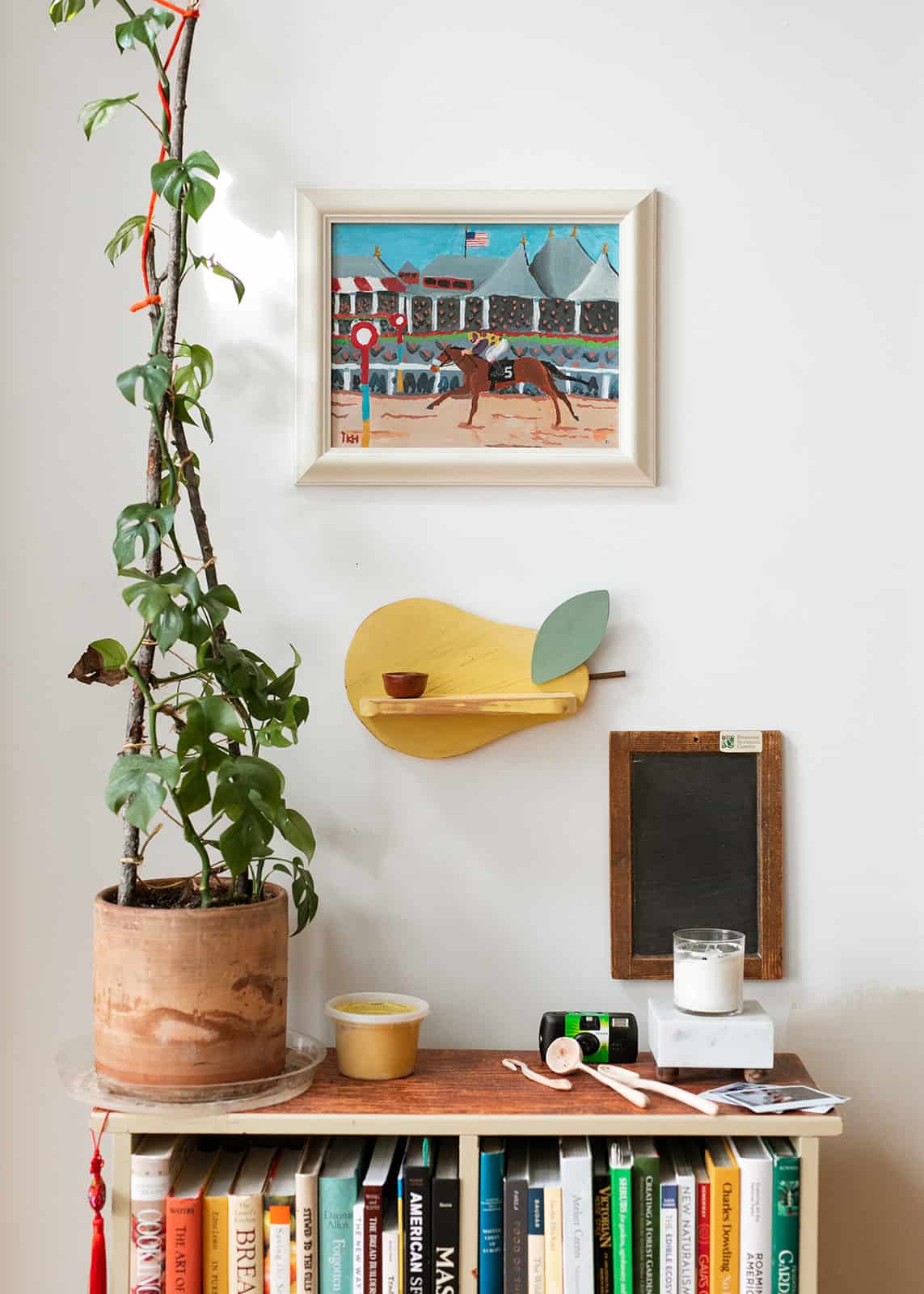 Photography by Amy Sanusi
11 / 58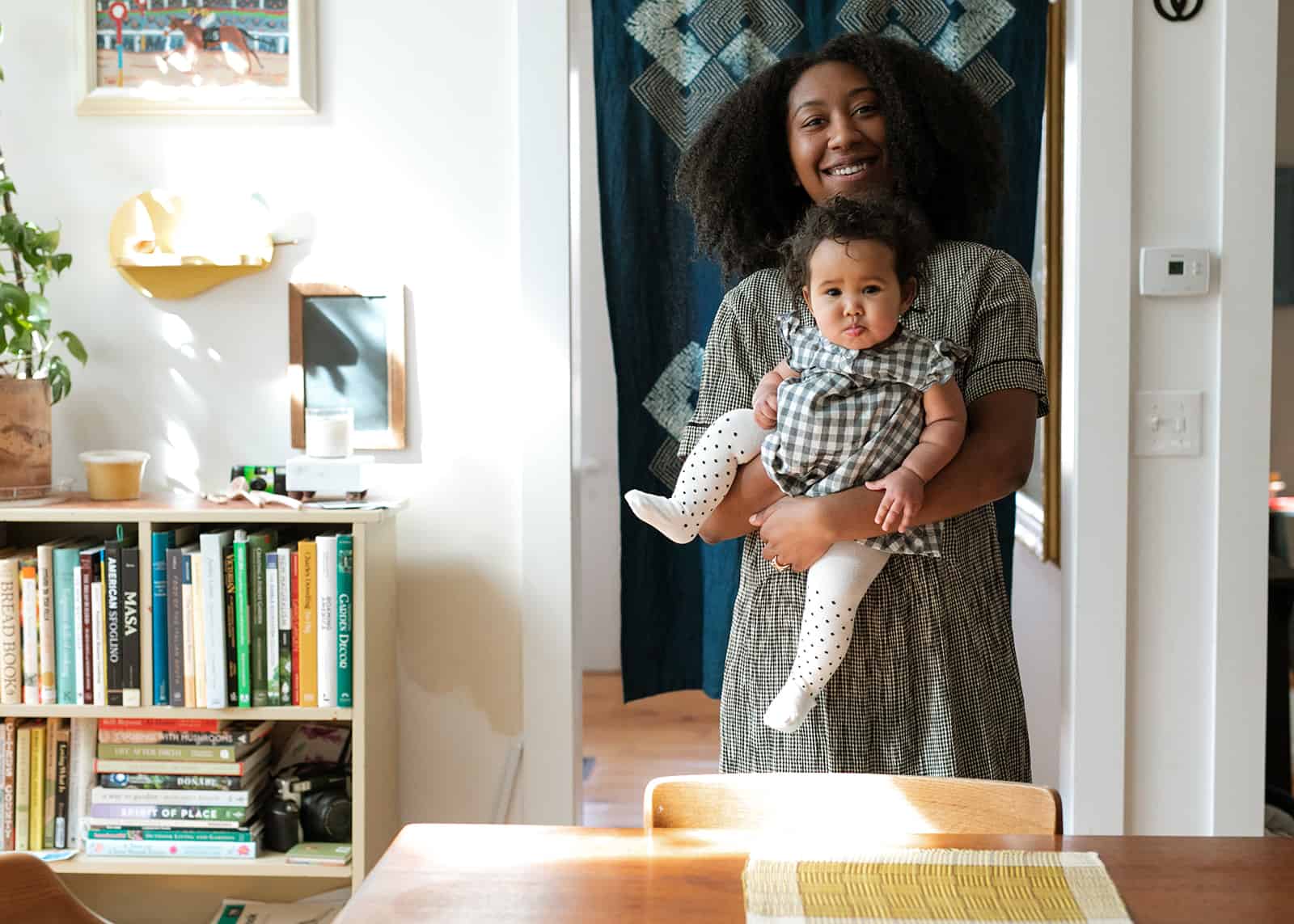 Photography by Amy Sanusi
12 / 58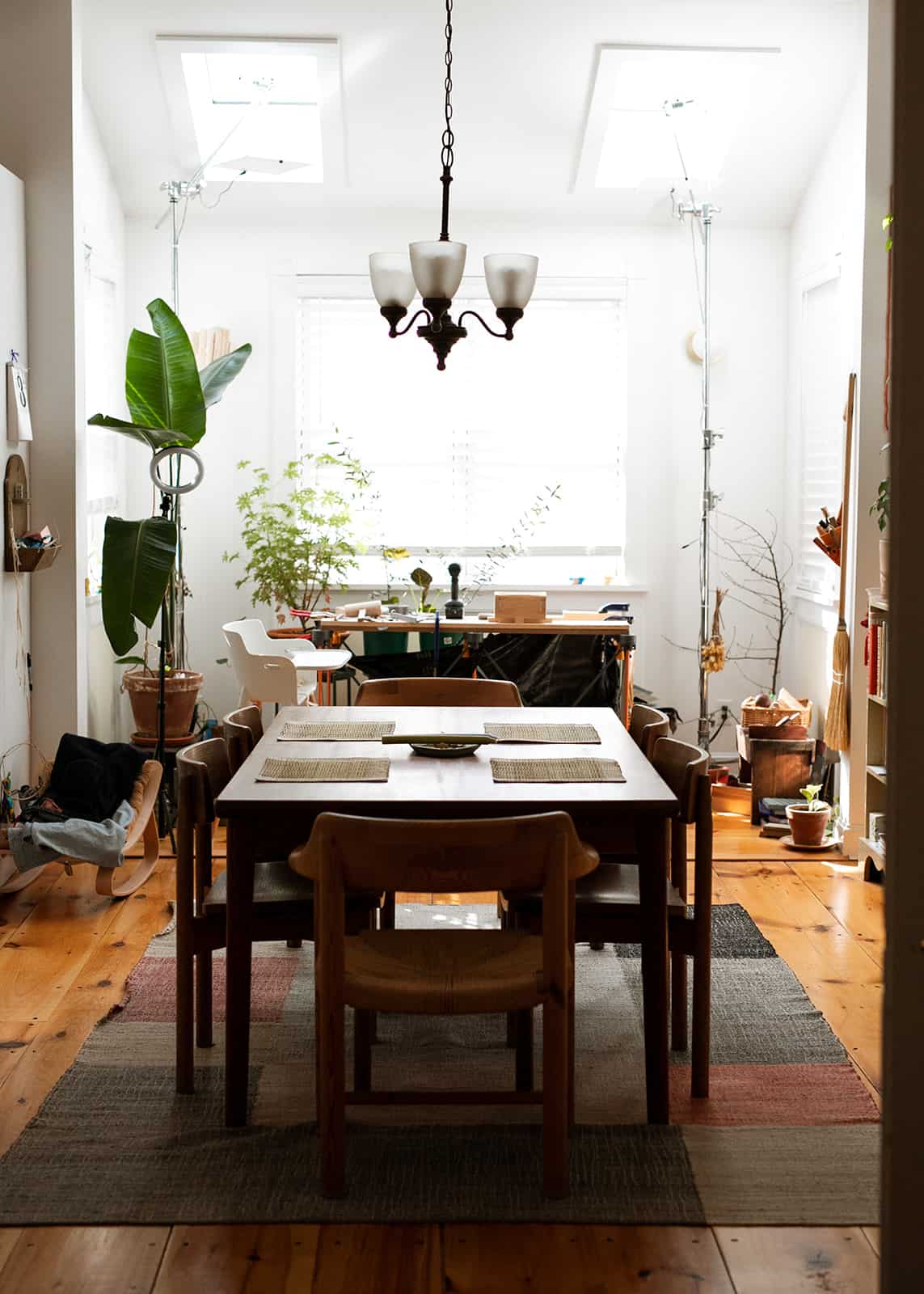 Photography by Amy Sanusi
13 / 58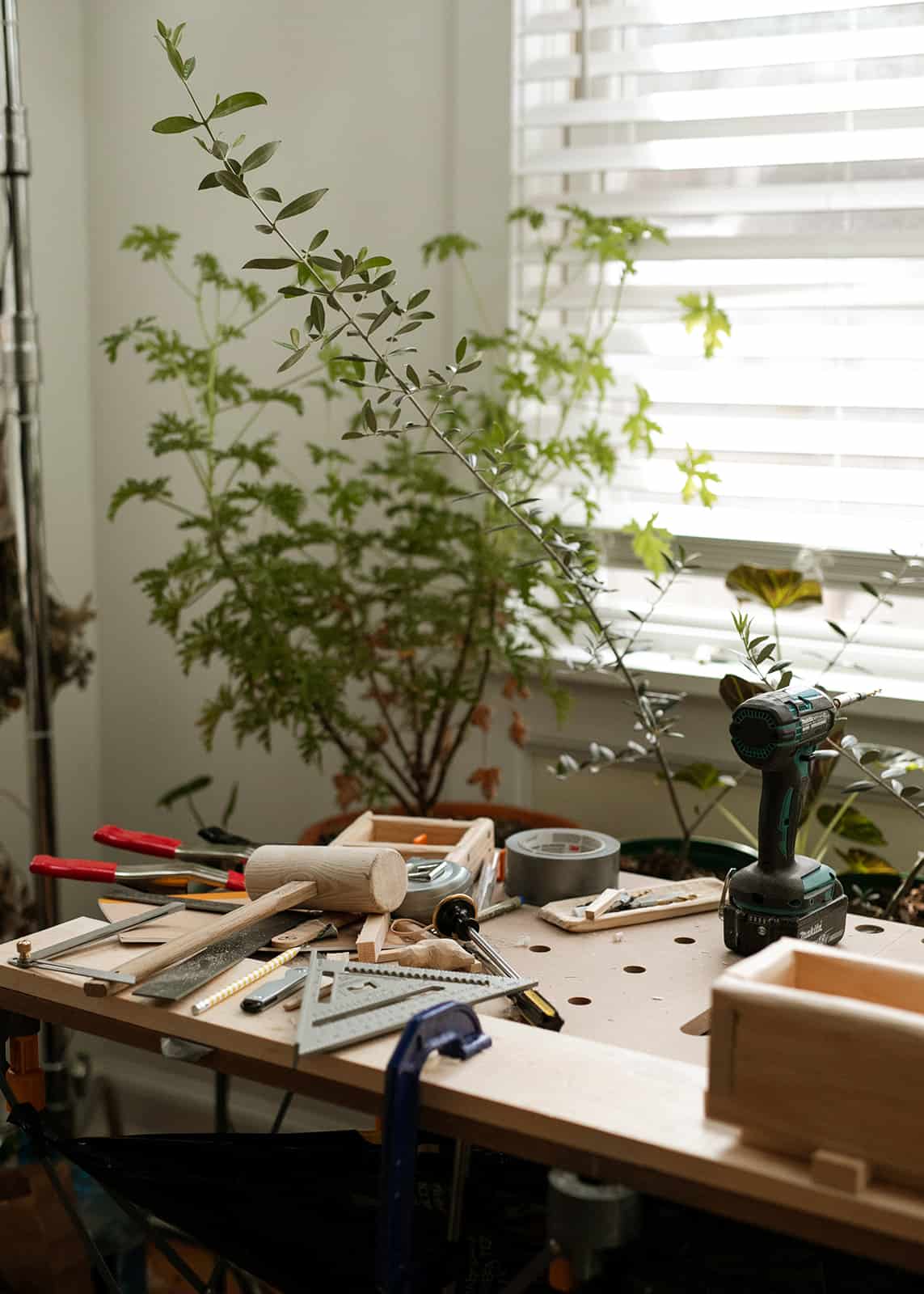 Photography by Amy Sanusi
14 / 58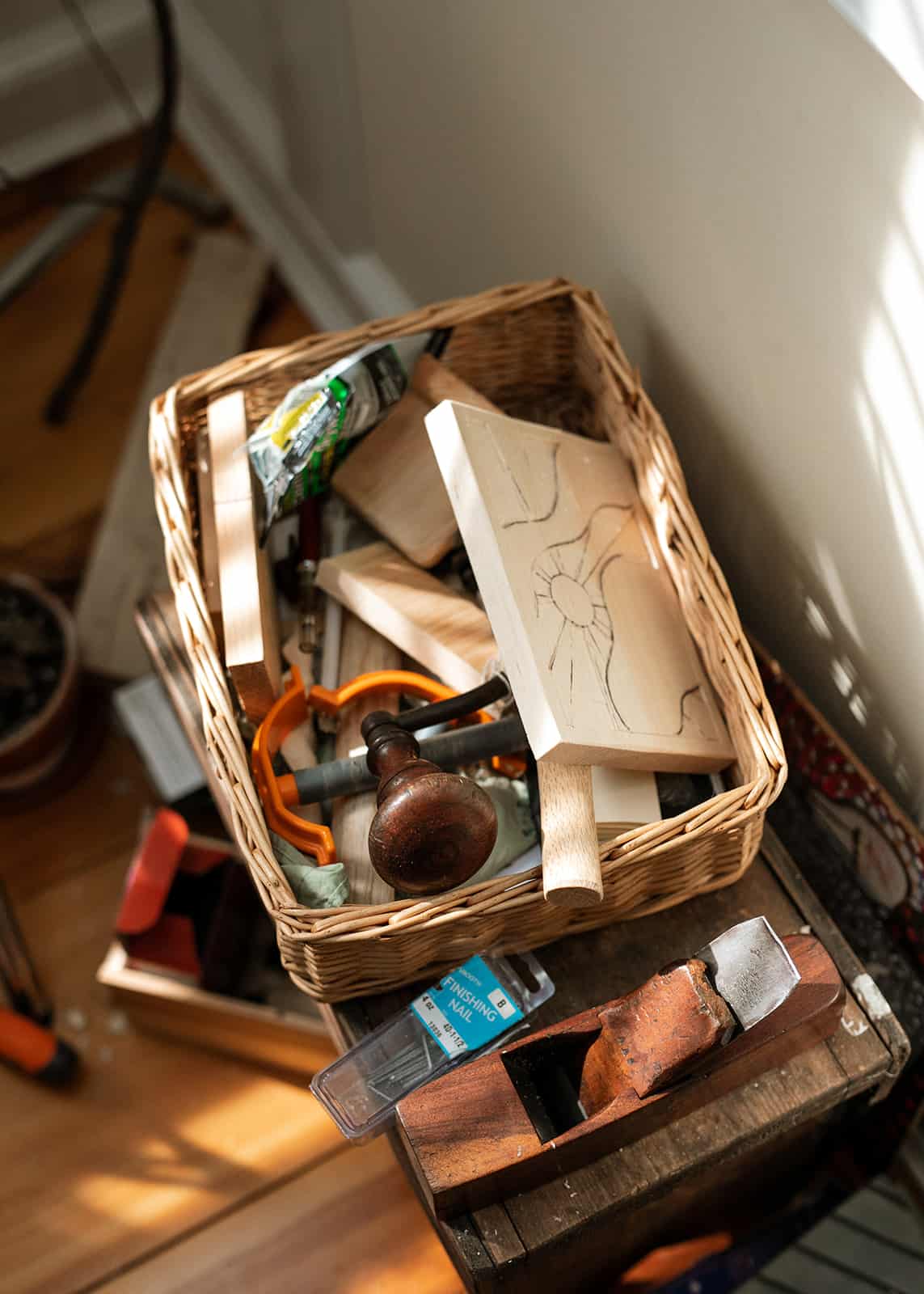 Photography by Amy Sanusi
15 / 58
Photography by Amy Sanusi
16 / 58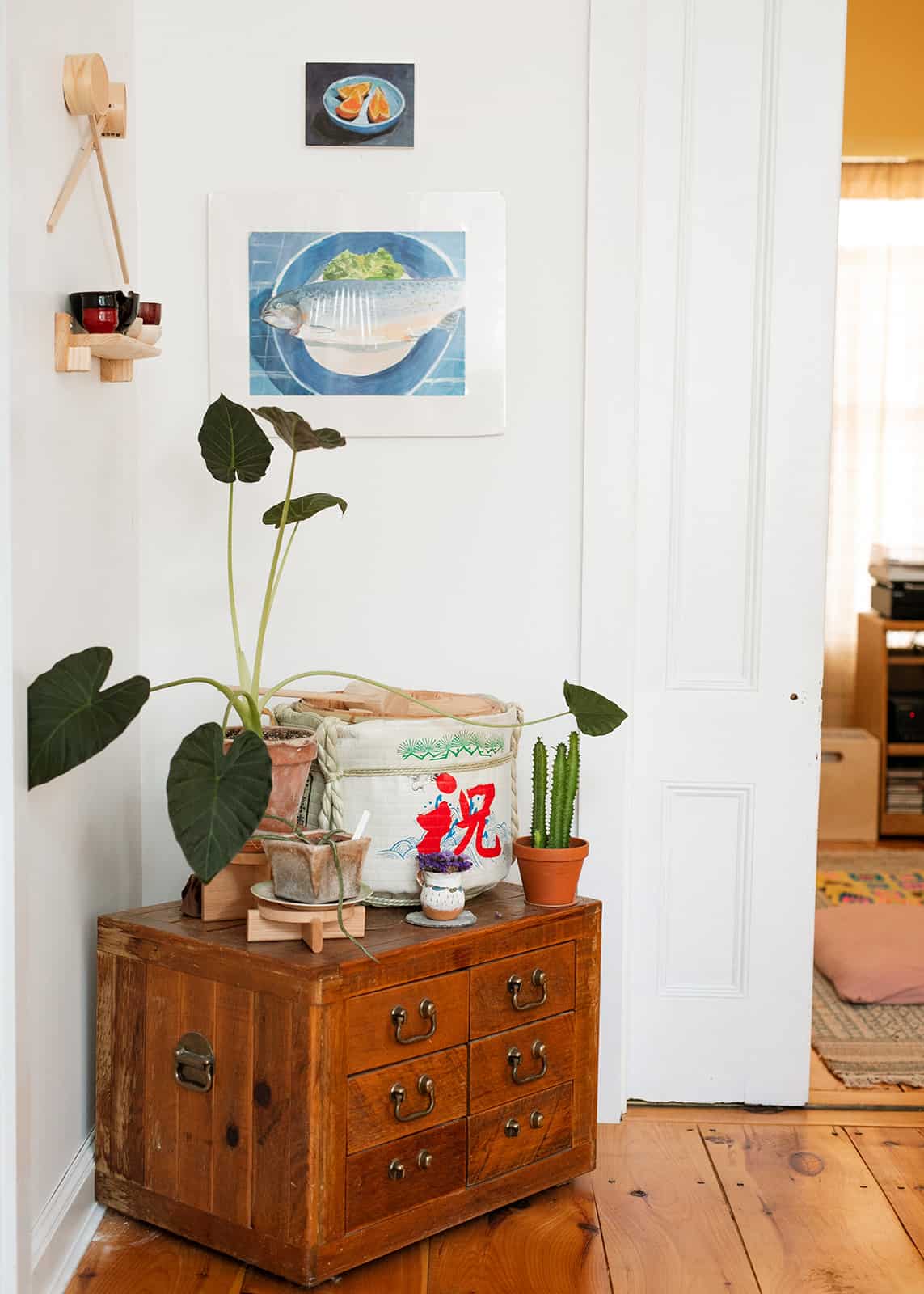 Photography by Amy Sanusi
17 / 58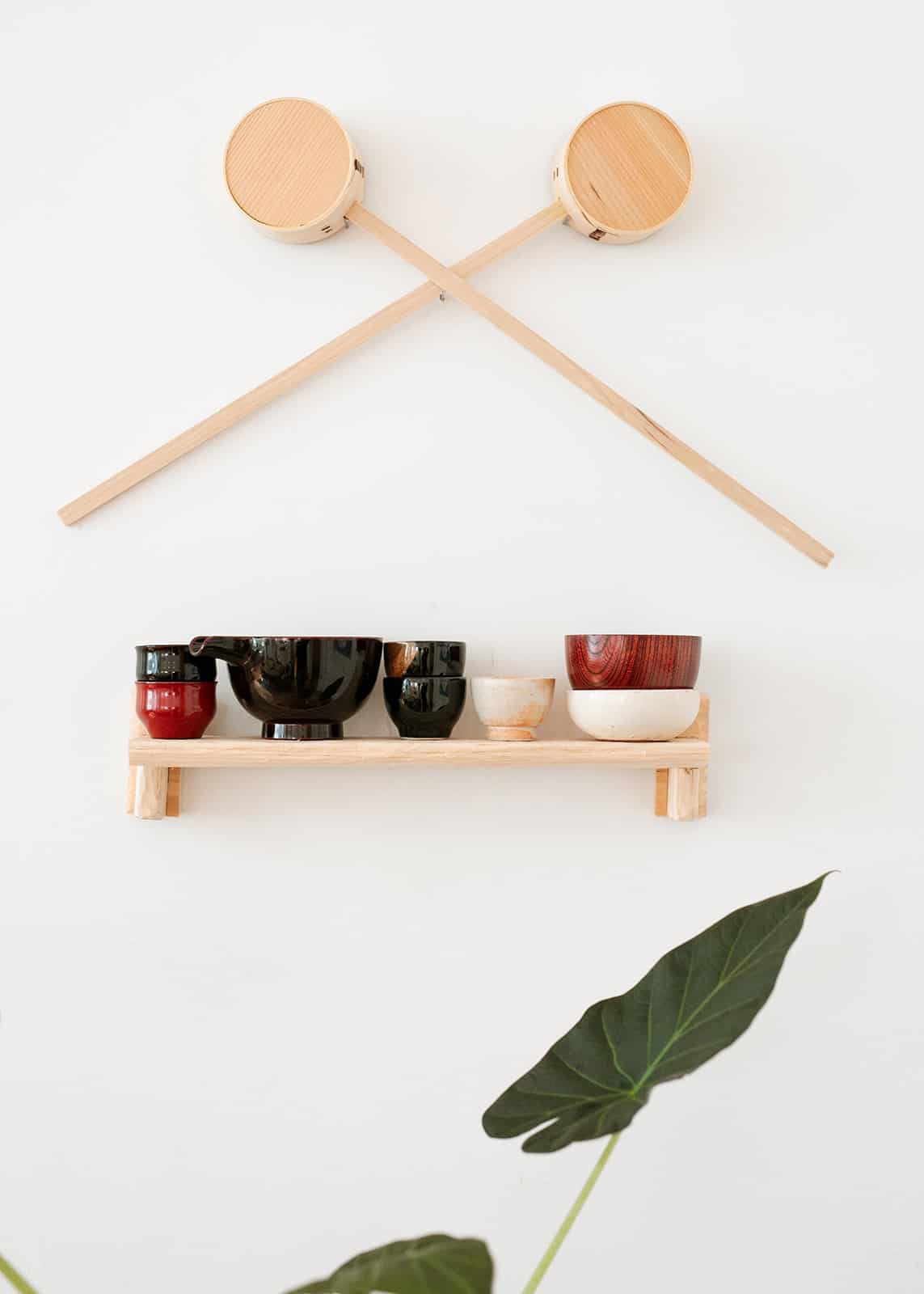 Photography by Amy Sanusi
18 / 58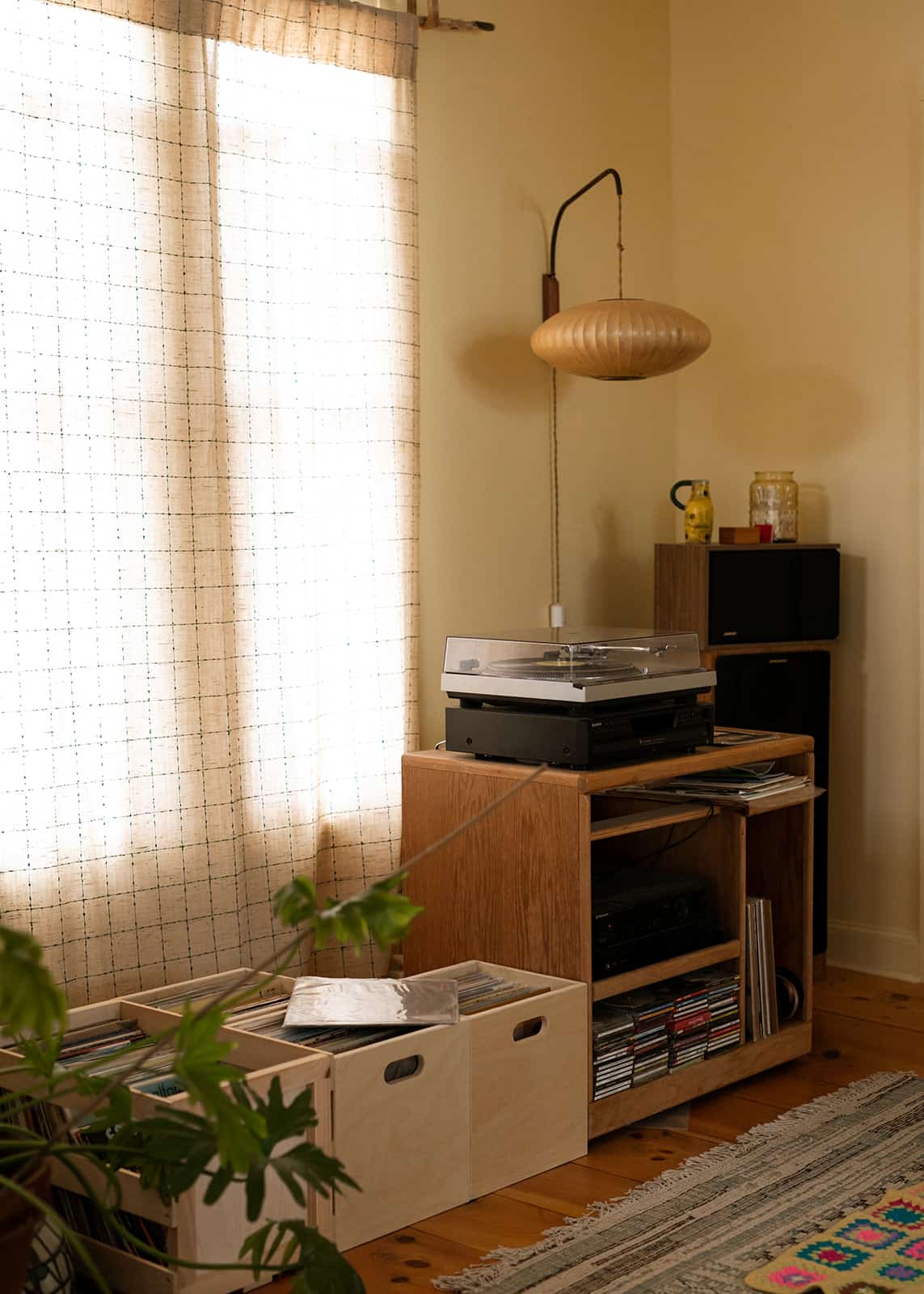 Photography by Amy Sanusi
19 / 58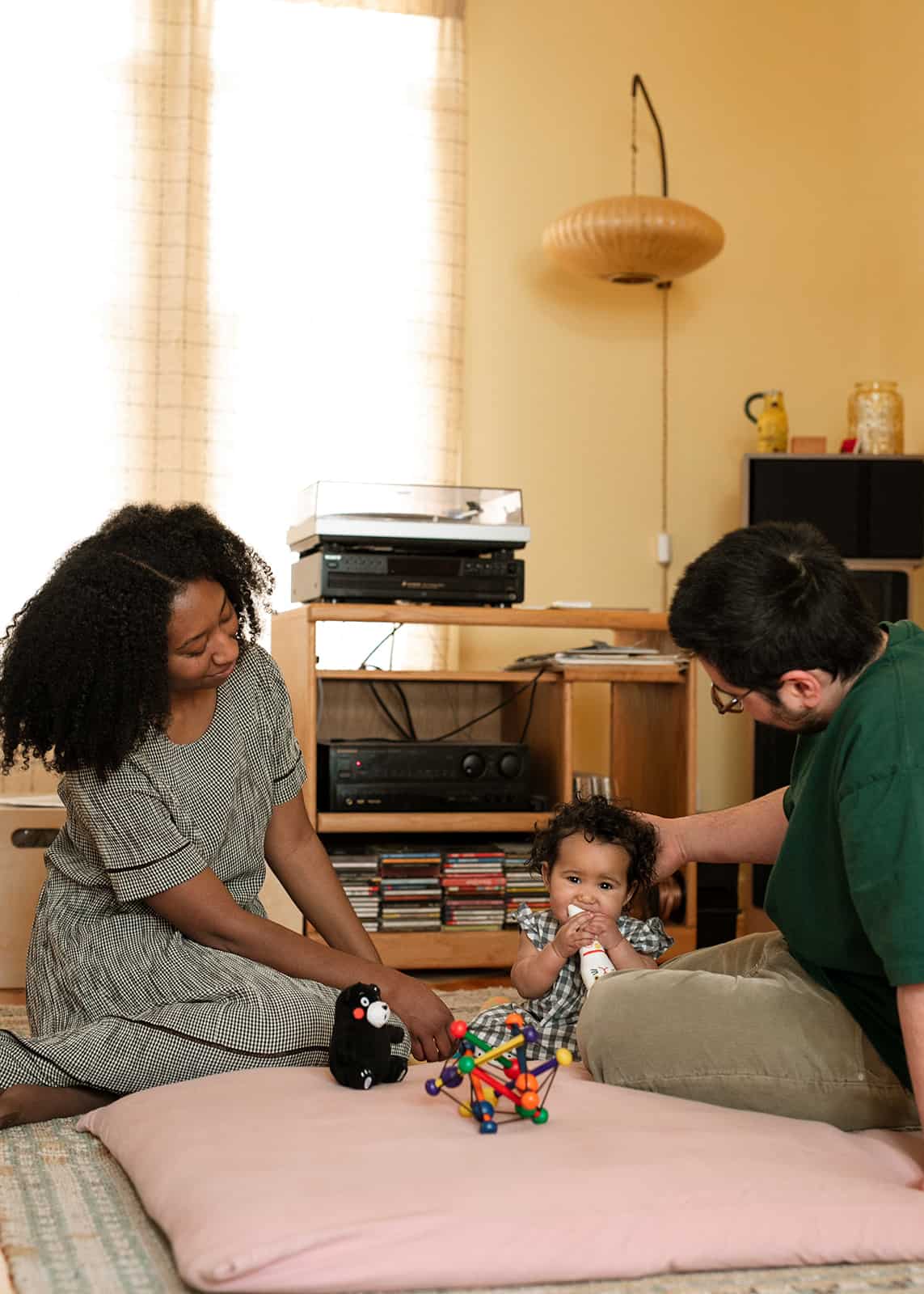 Photography by Amy Sanusi
20 / 58
Photography by Amy Sanusi
21 / 58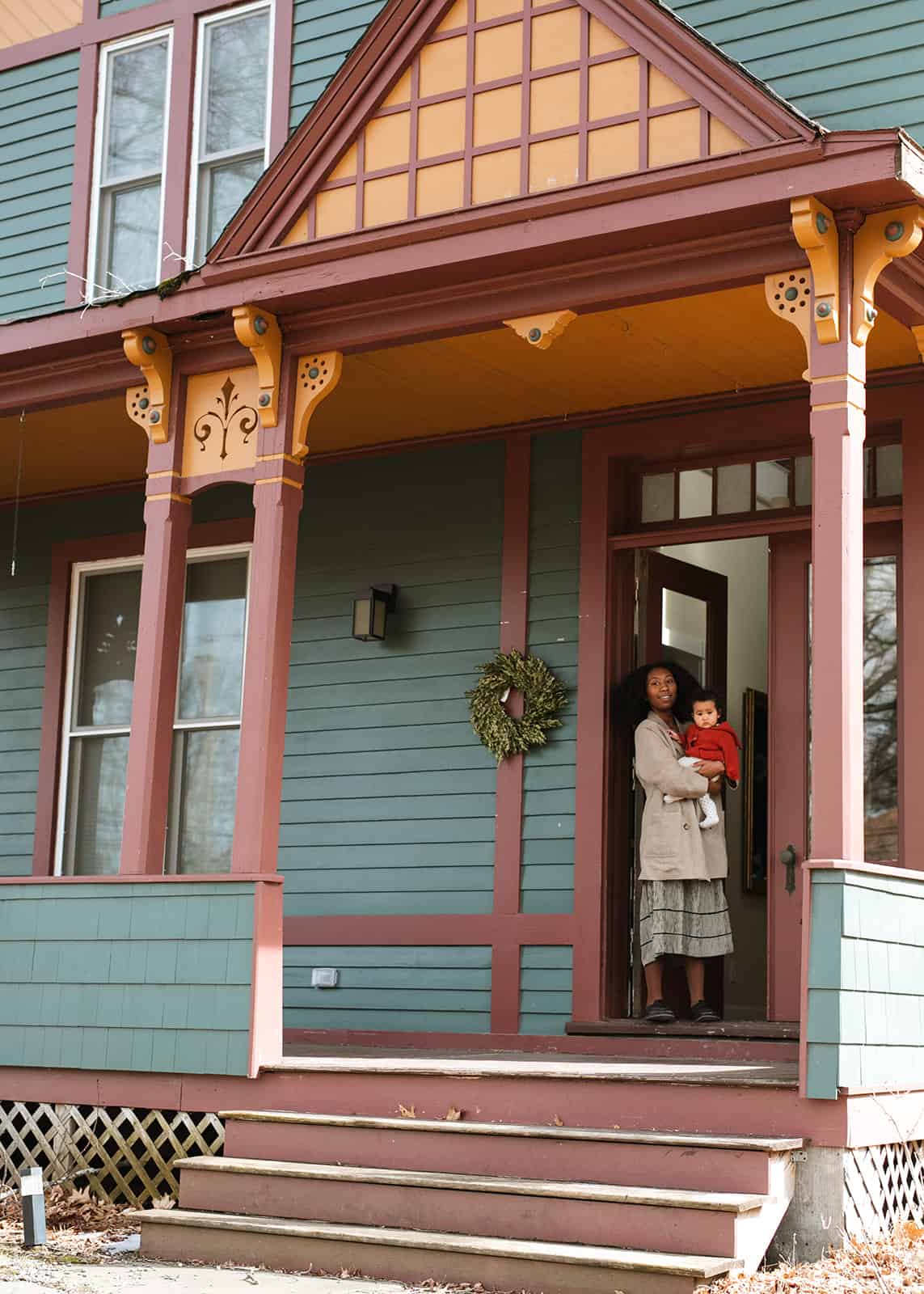 Photography by Amy Sanusi
22 / 58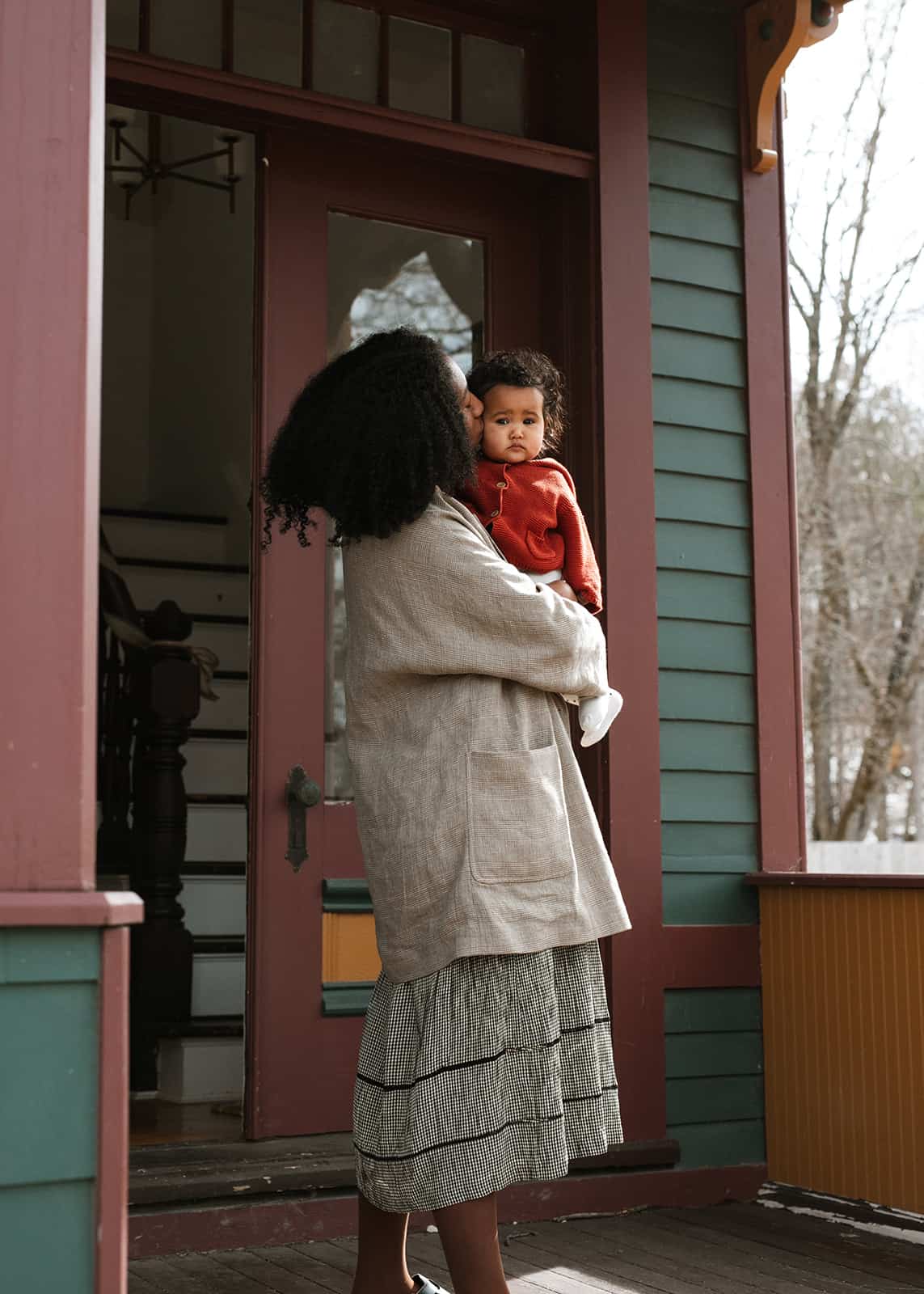 Photography by Amy Sanusi
23 / 58
Photography by Amy Sanusi
24 / 58
Photography by Amy Sanusi
25 / 58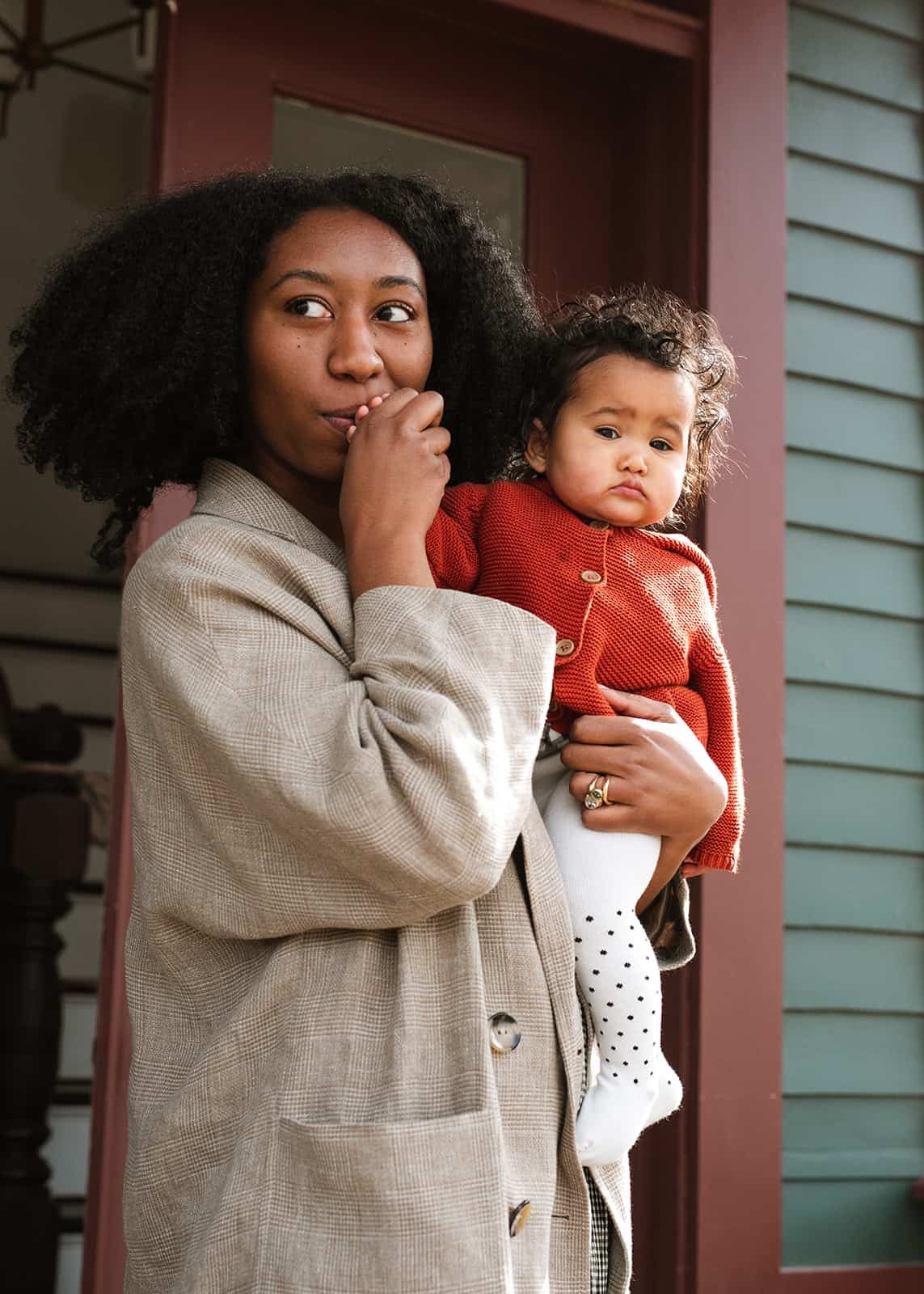 Photography by Amy Sanusi
26 / 58
Photography by Amy Sanusi
27 / 58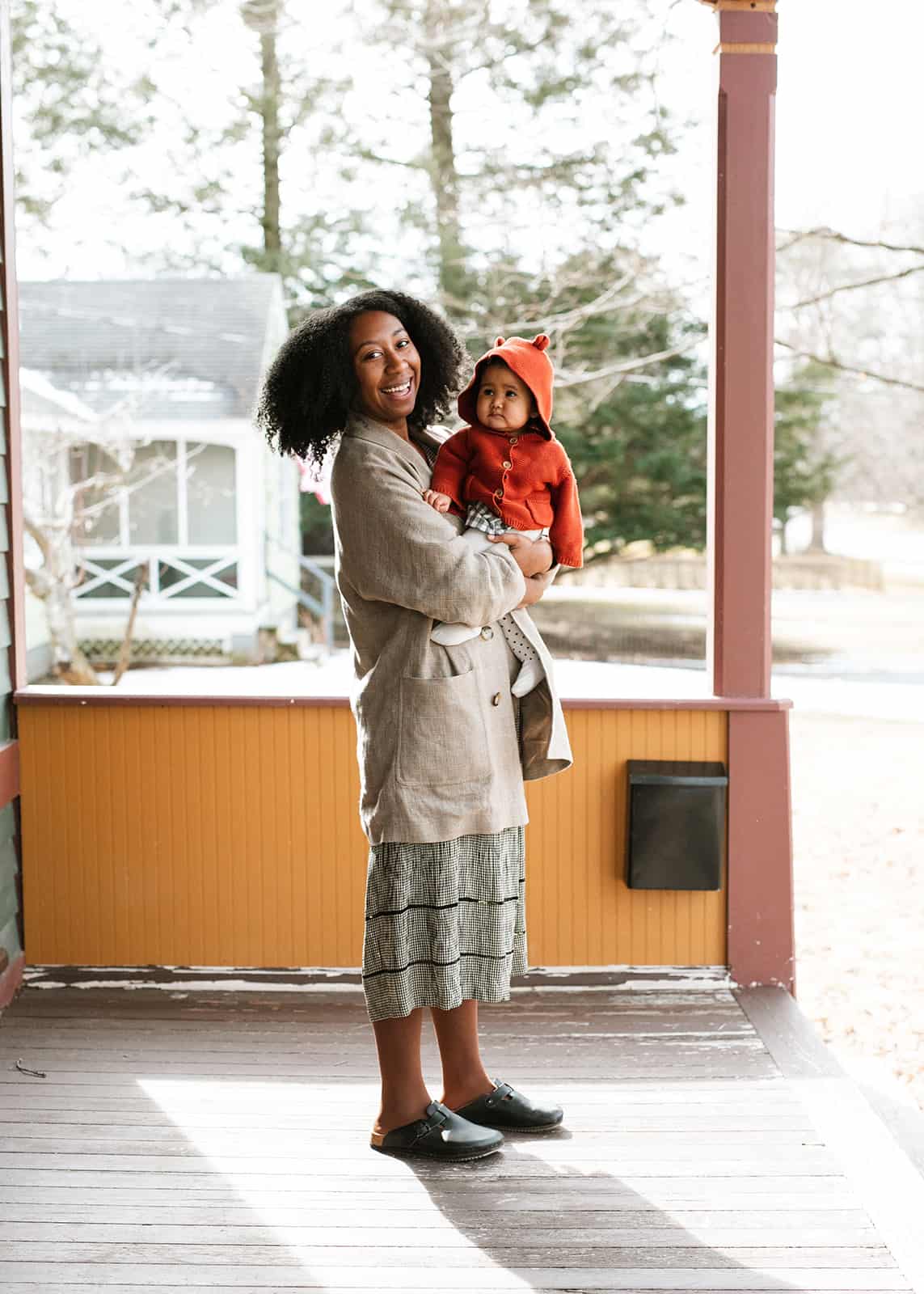 Photography by Amy Sanusi
28 / 58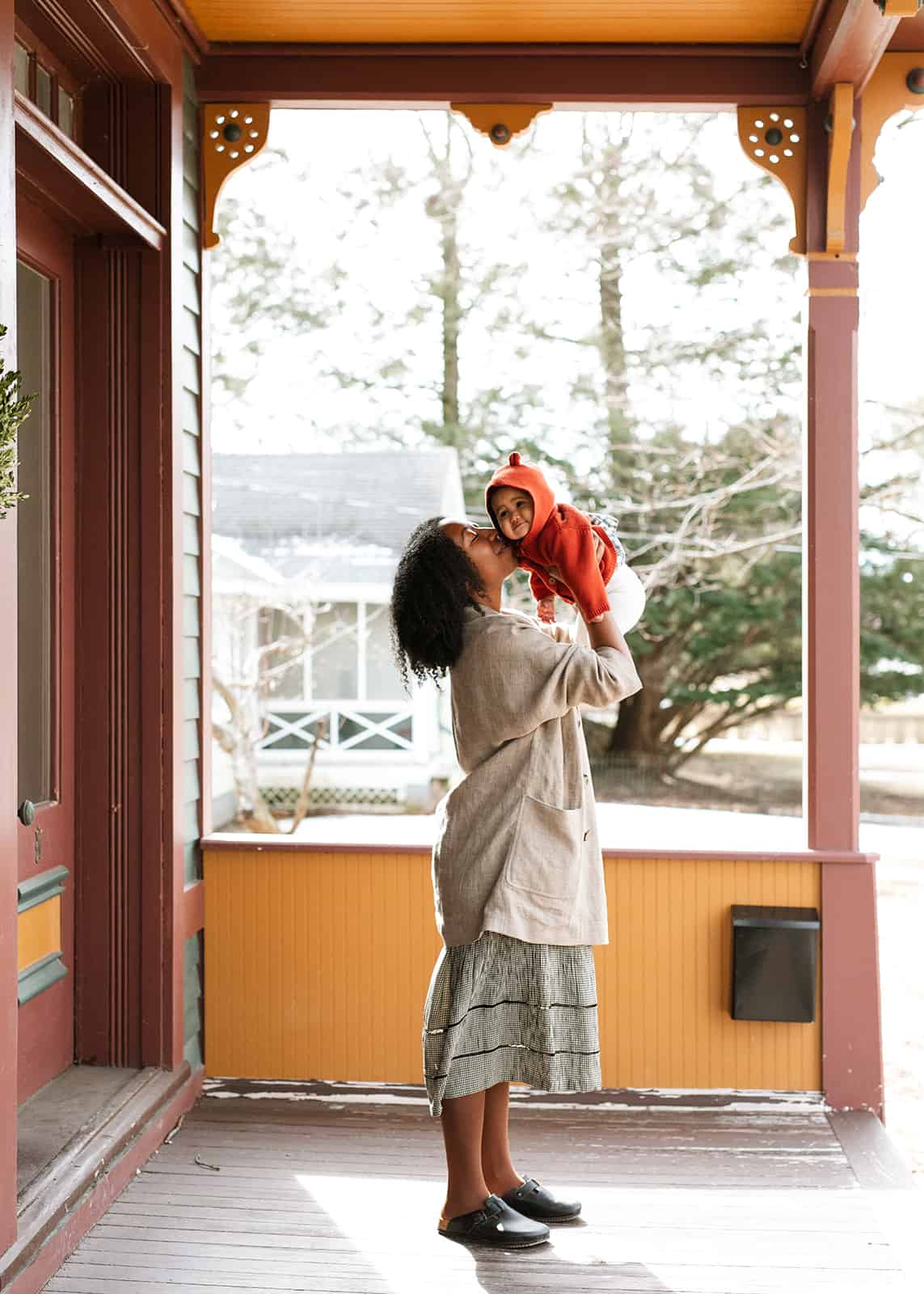 Photography by Amy Sanusi
29 / 58
Photography by Amy Sanusi
30 / 58
Photography by Amy Sanusi
31 / 58
Photography by Amy Sanusi
32 / 58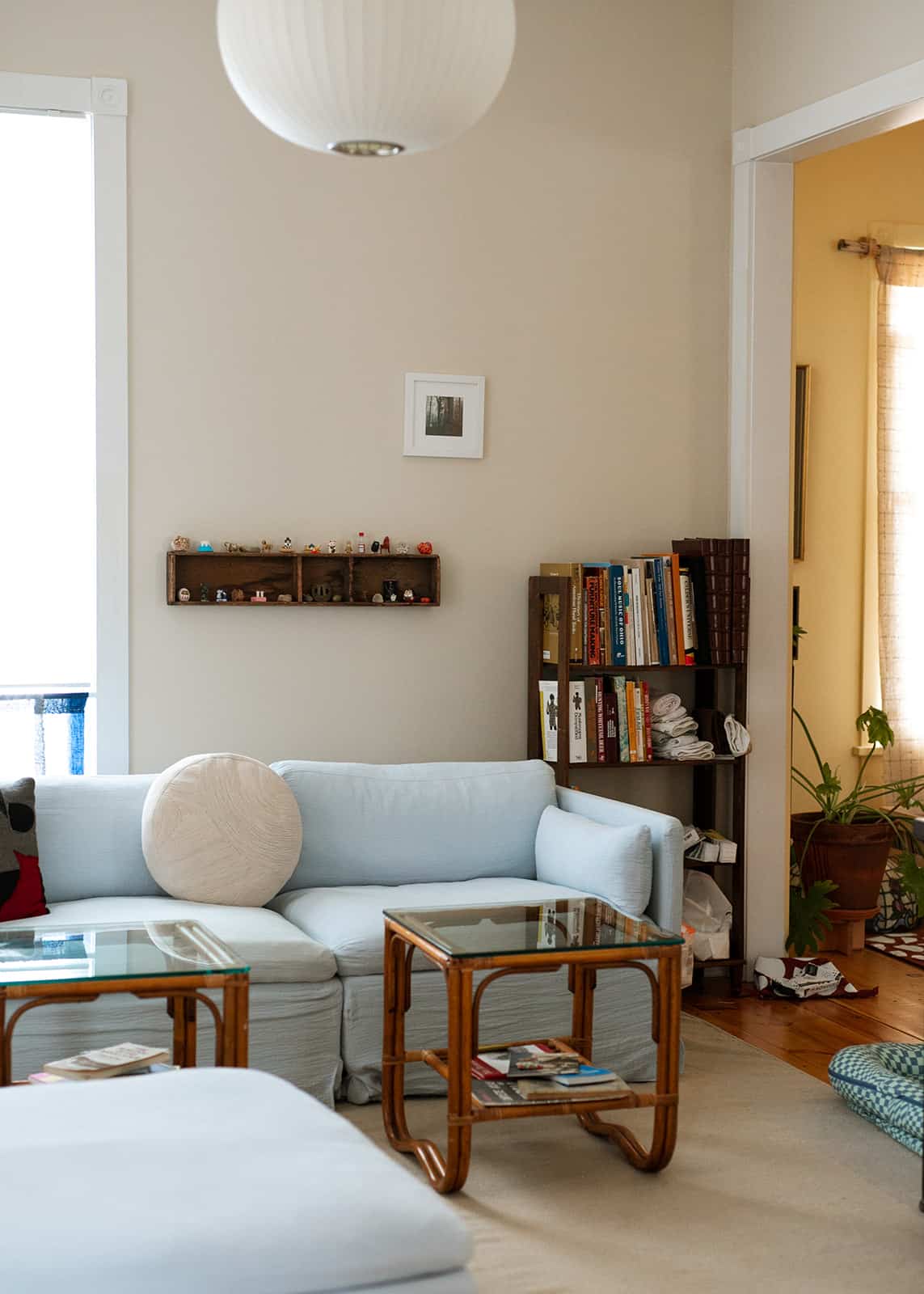 Photography by Amy Sanusi
33 / 58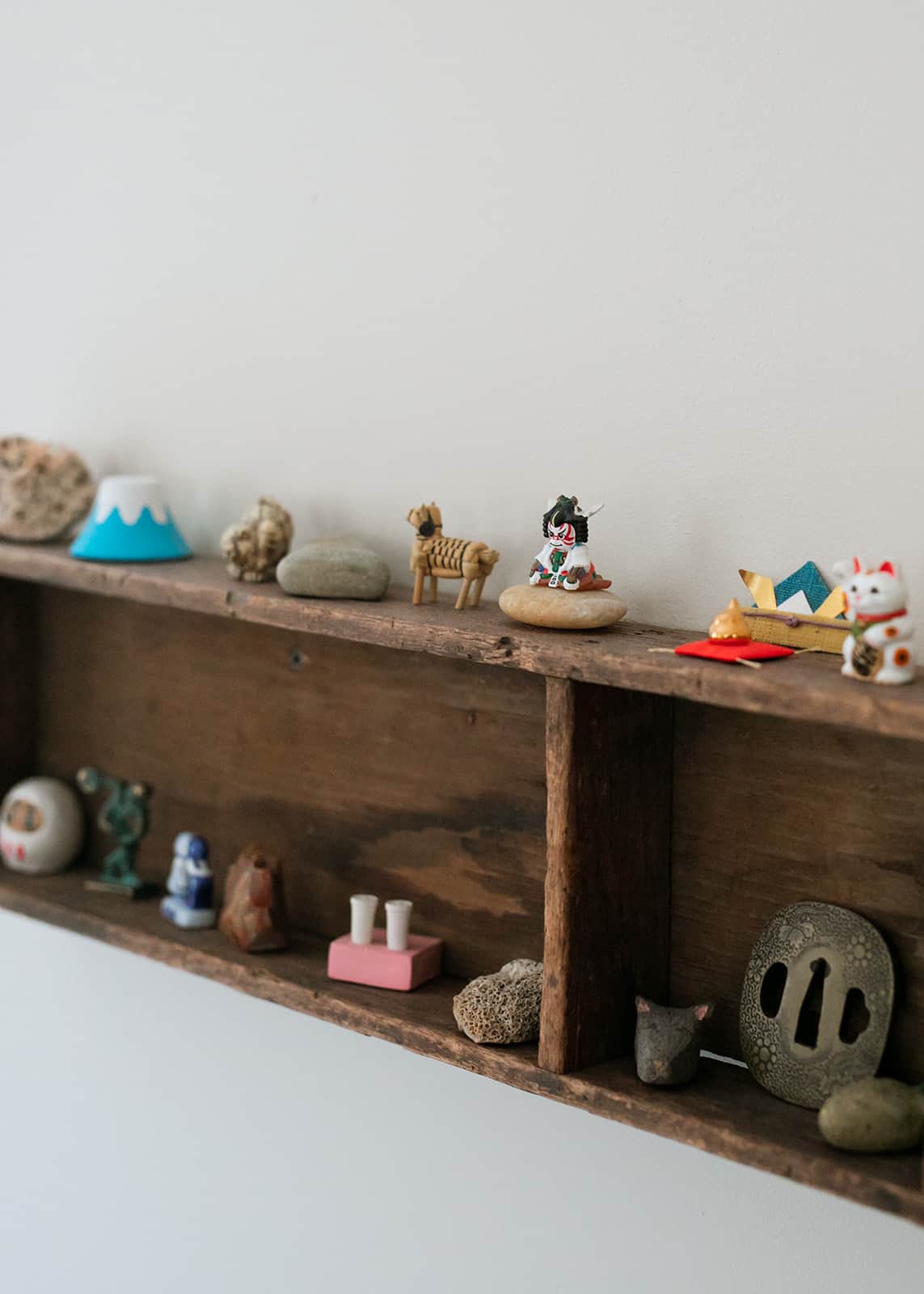 Photography by Amy Sanusi
34 / 58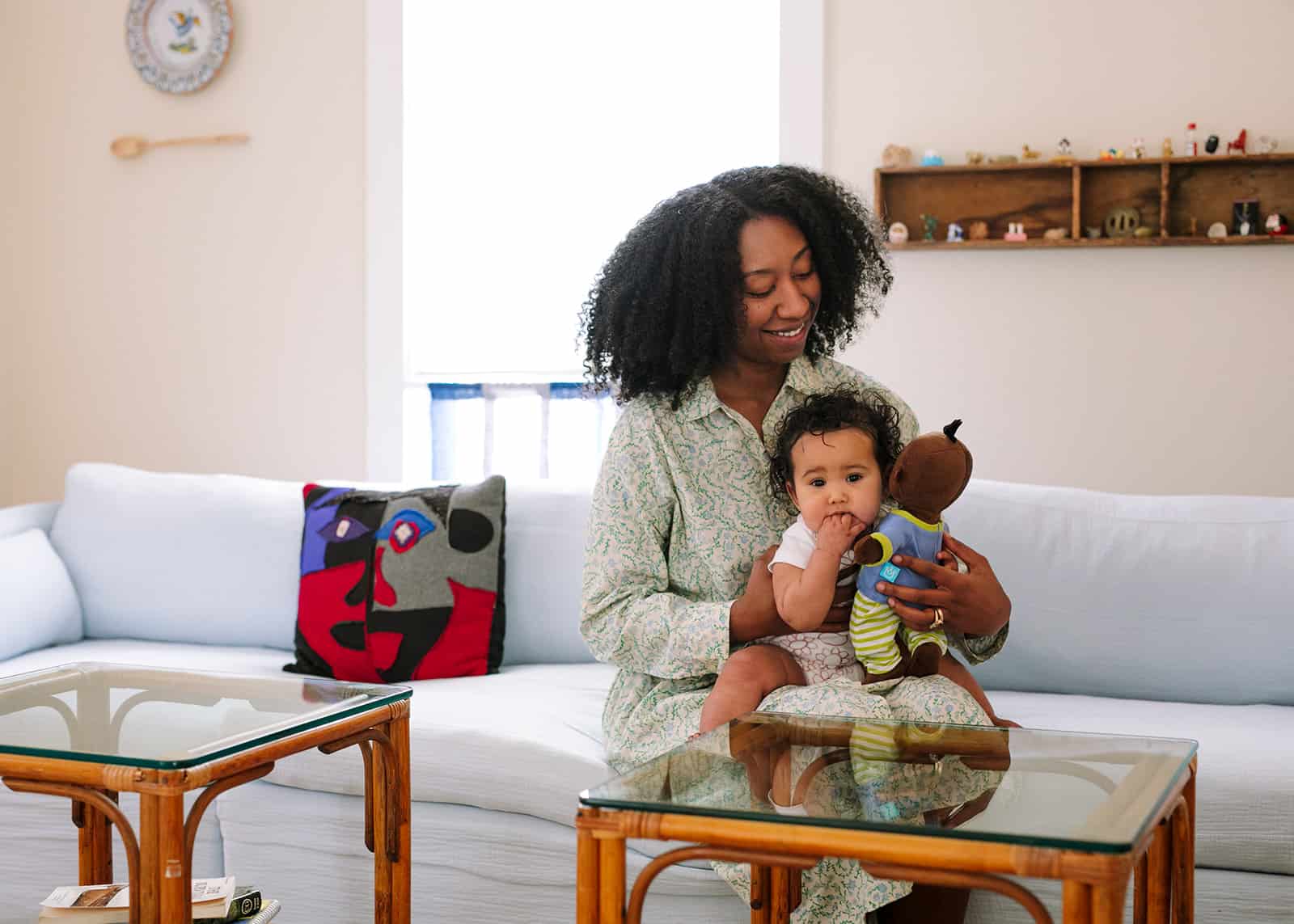 Photography by Amy Sanusi
35 / 58
Photography by Amy Sanusi
36 / 58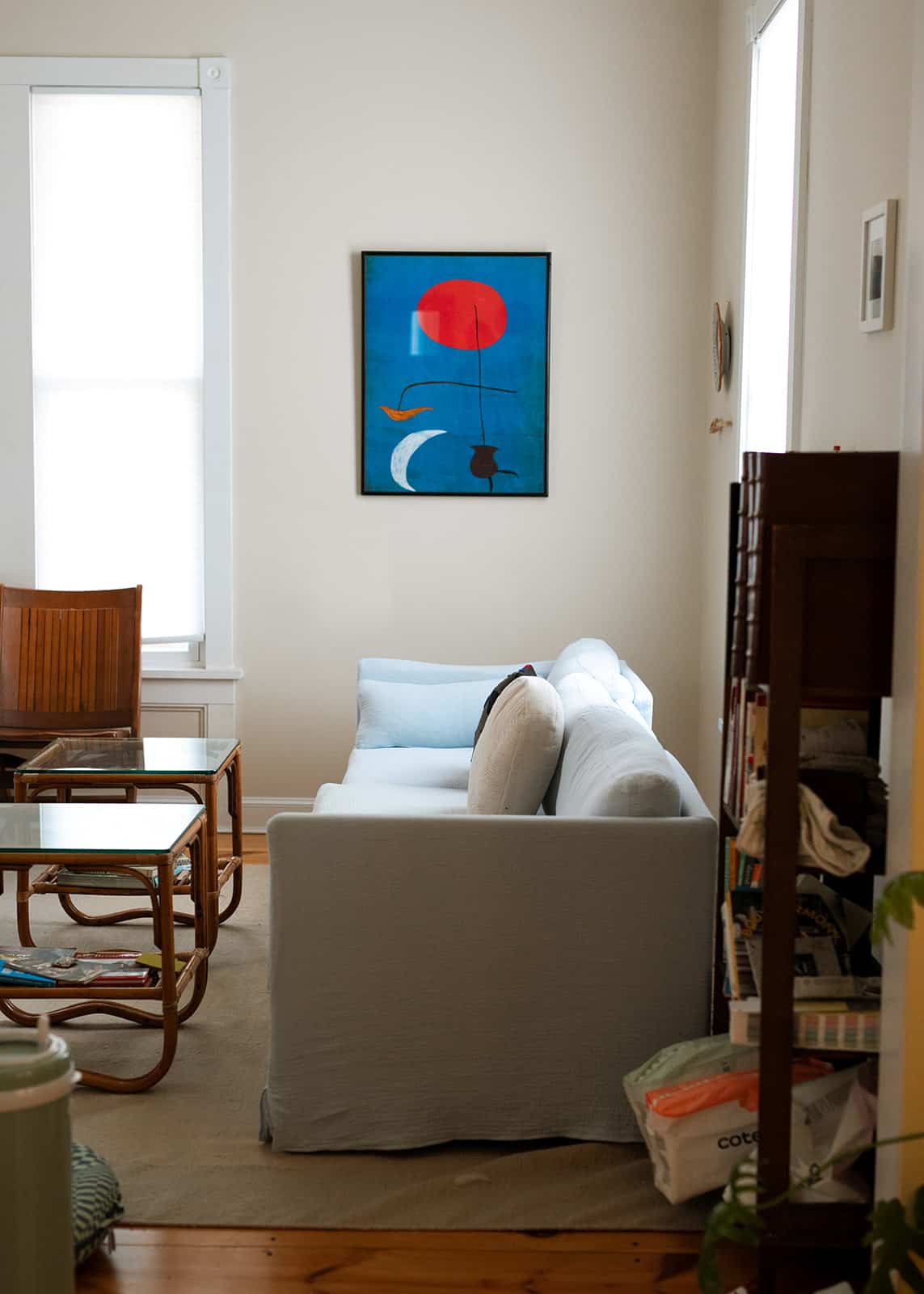 Photography by Amy Sanusi
37 / 58
Photography by Amy Sanusi
38 / 58
Photography by Amy Sanusi
39 / 58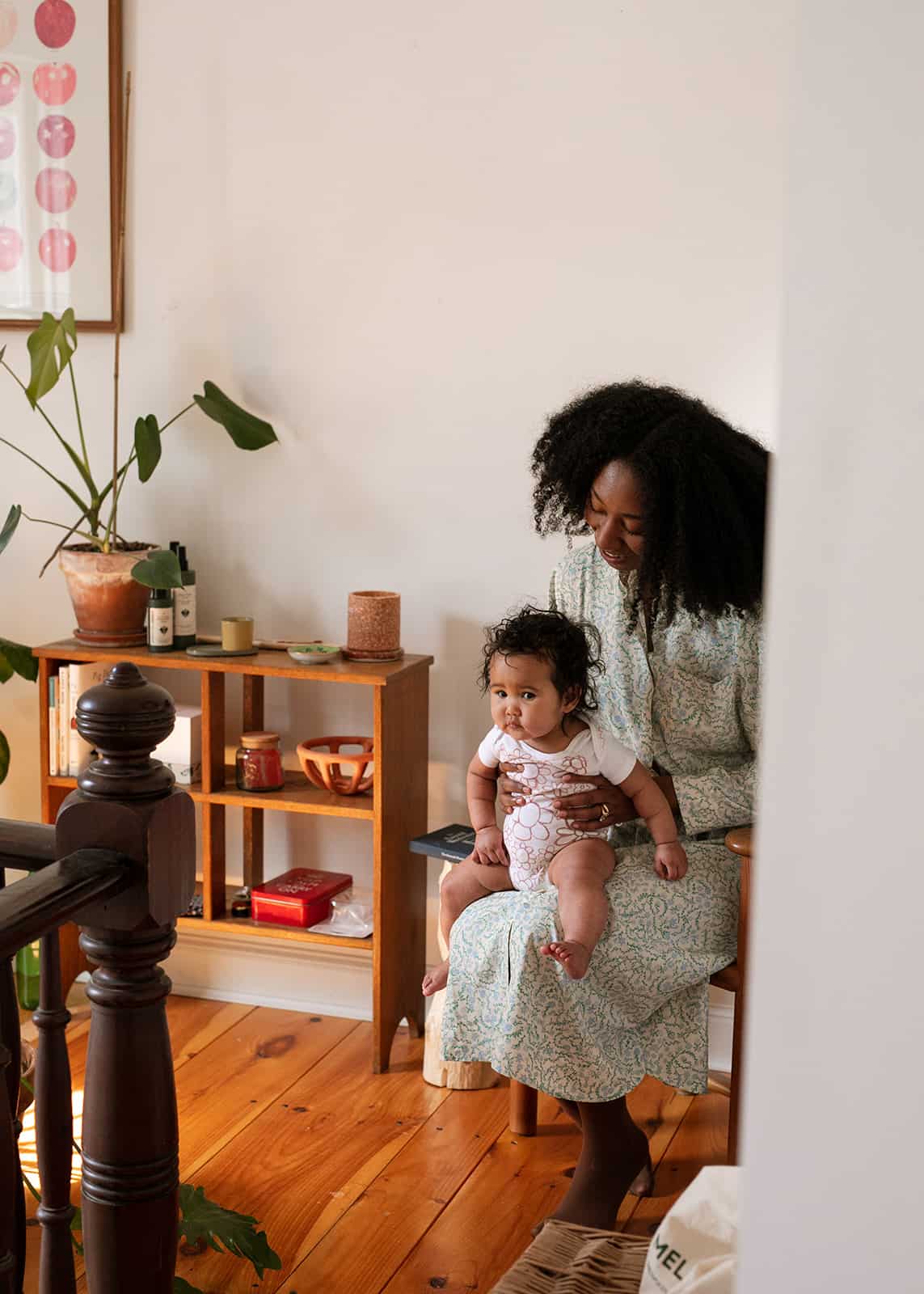 Photography by Amy Sanusi
40 / 58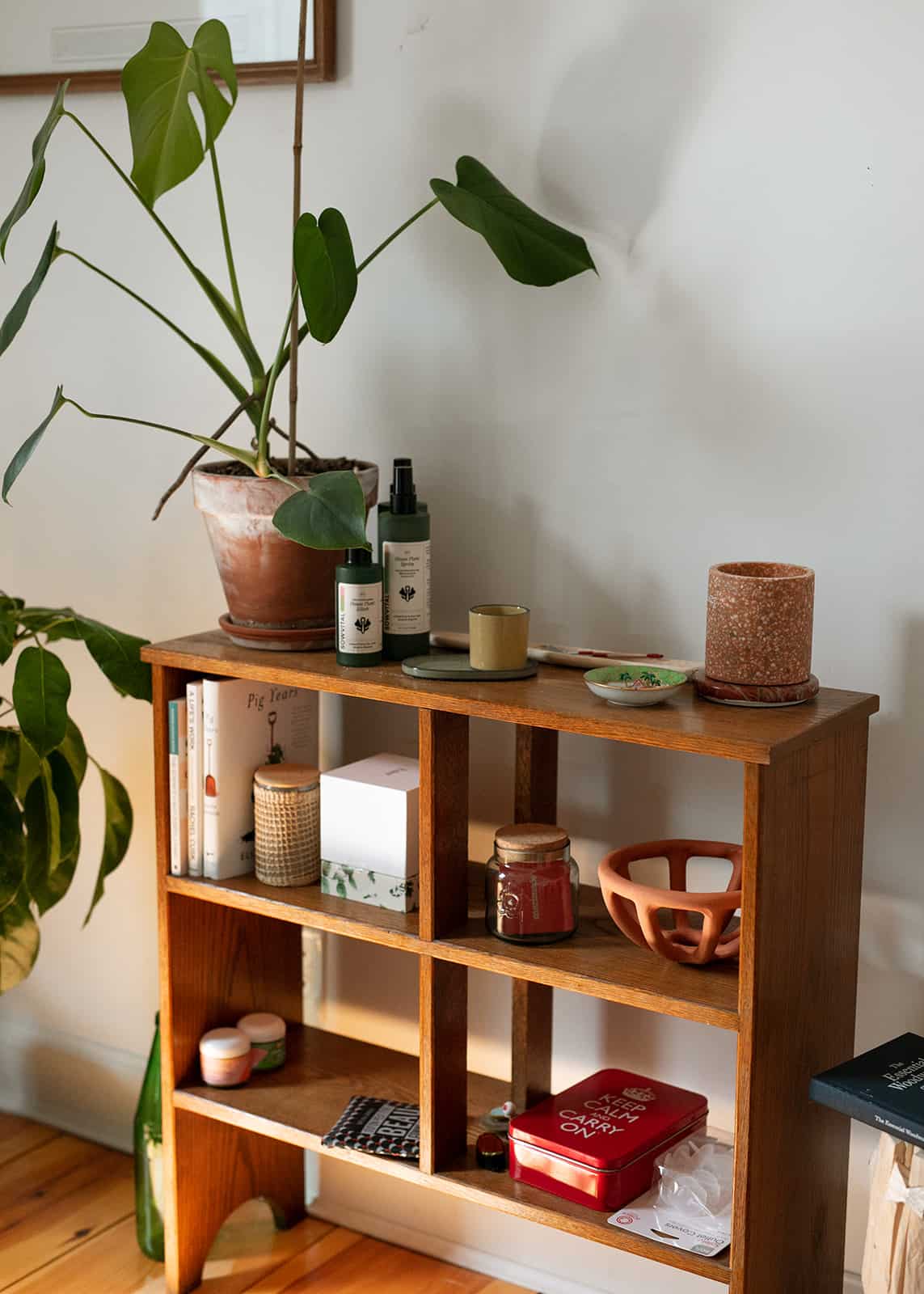 Photography by Amy Sanusi
41 / 58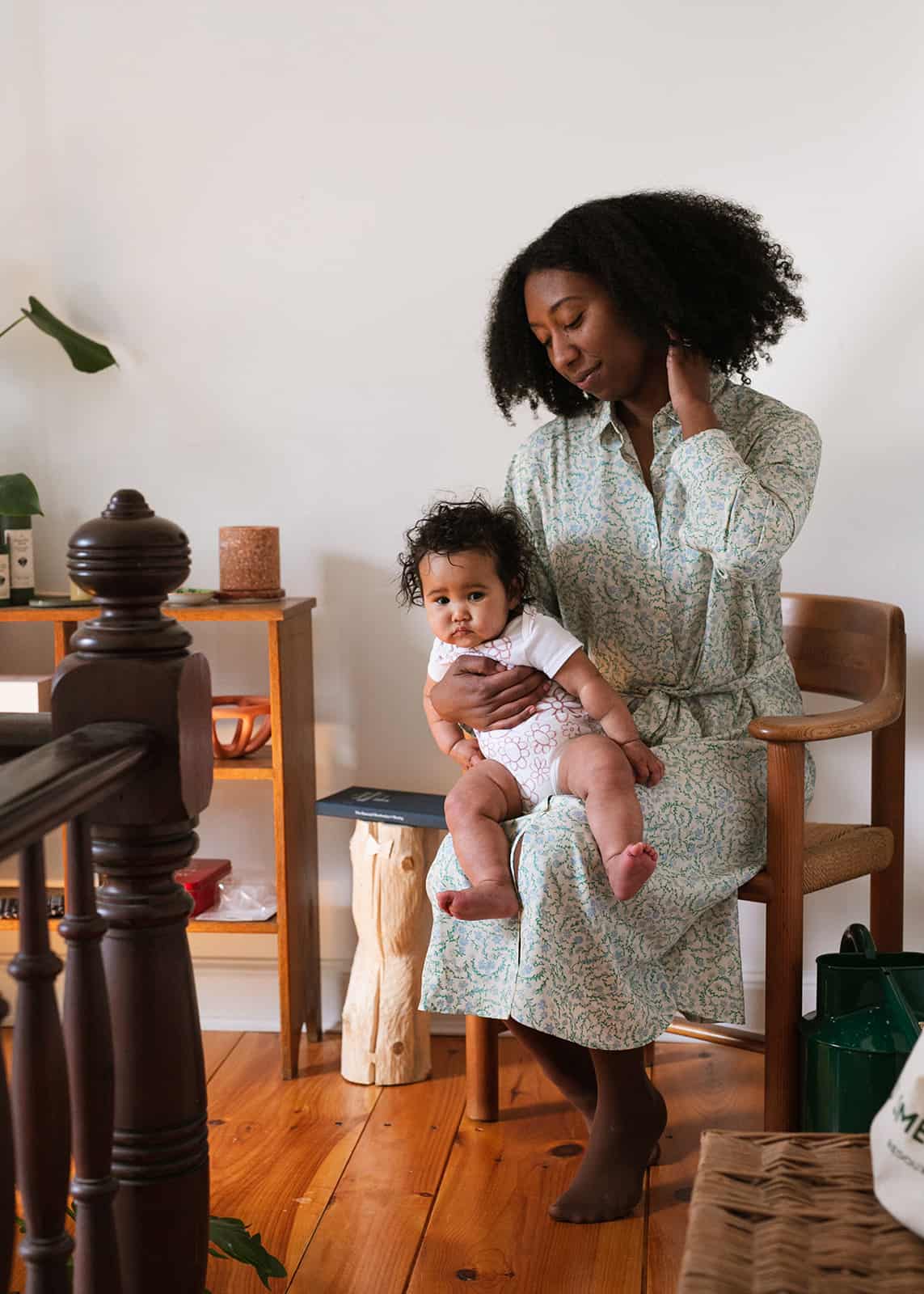 Photography by Amy Sanusi
42 / 58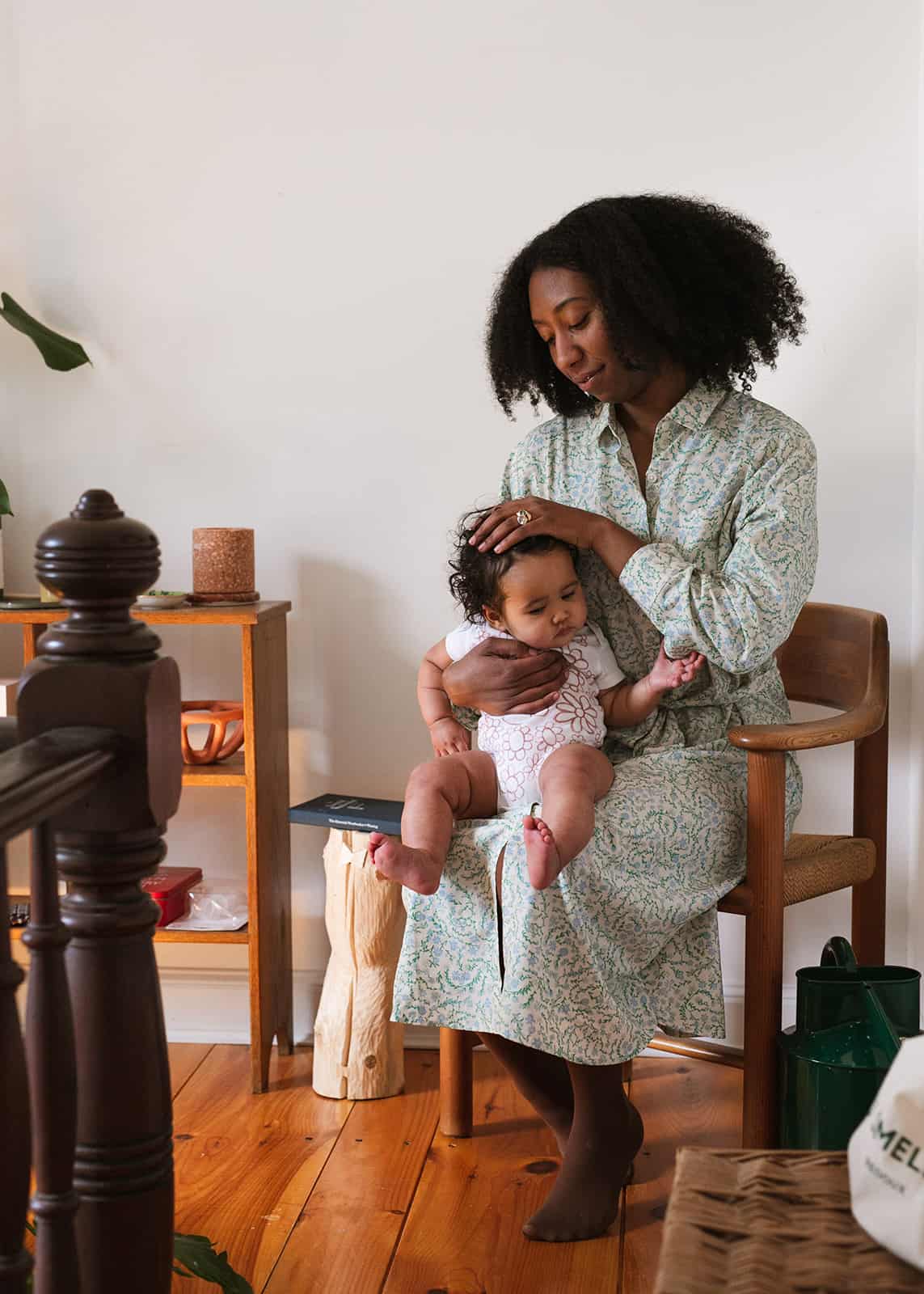 Photography by Amy Sanusi
43 / 58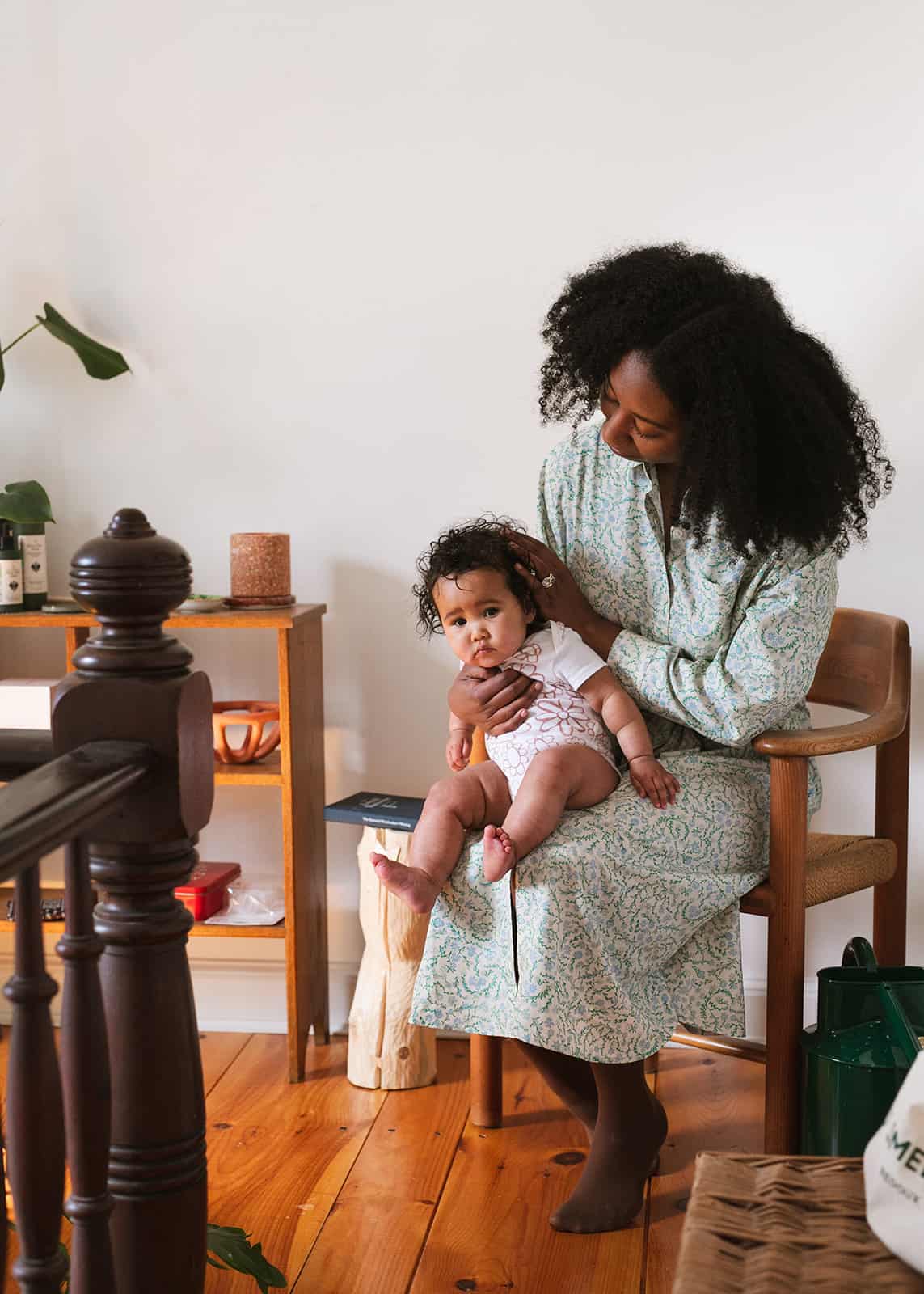 Photography by Amy Sanusi
44 / 58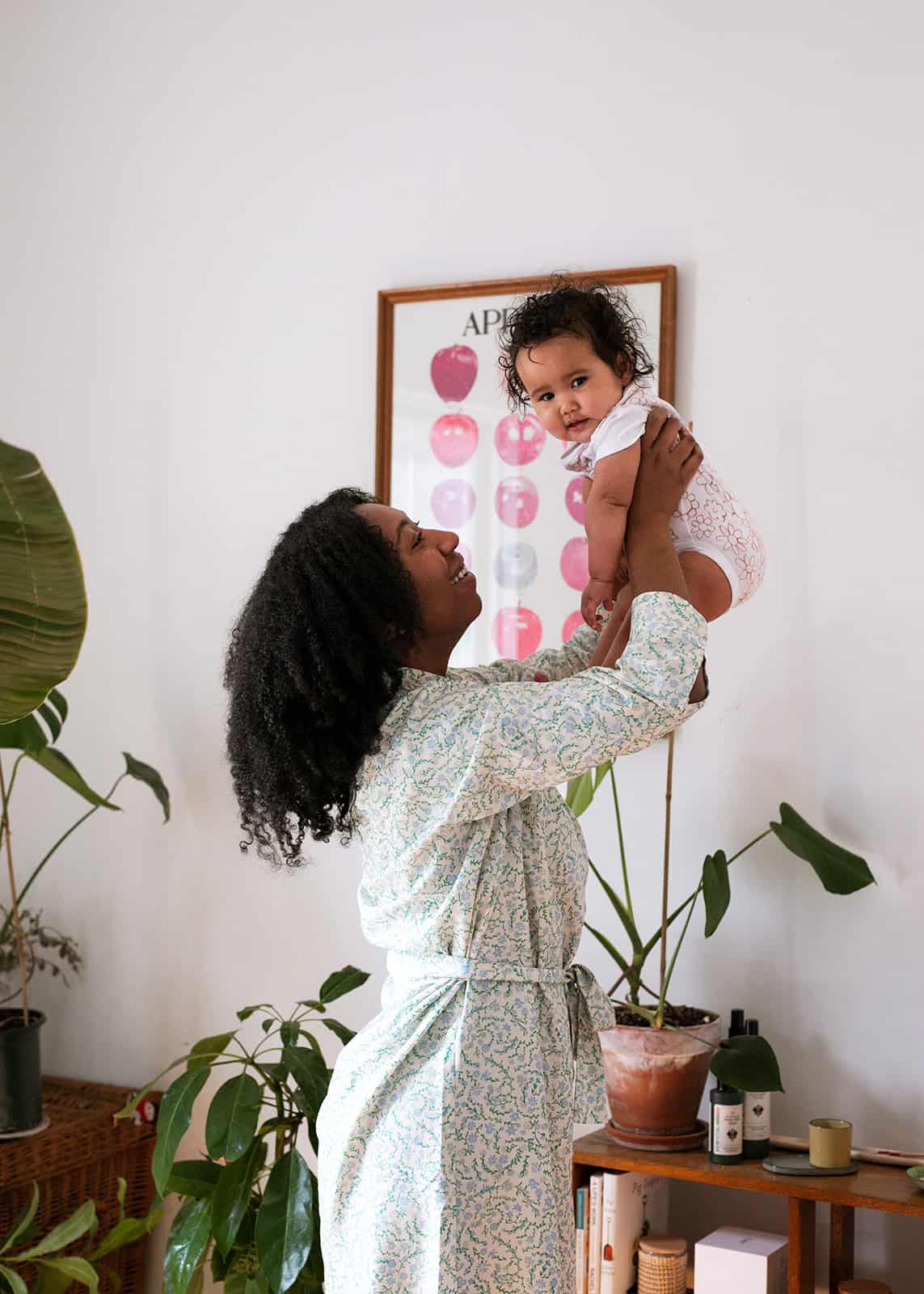 Photography by Amy Sanusi
45 / 58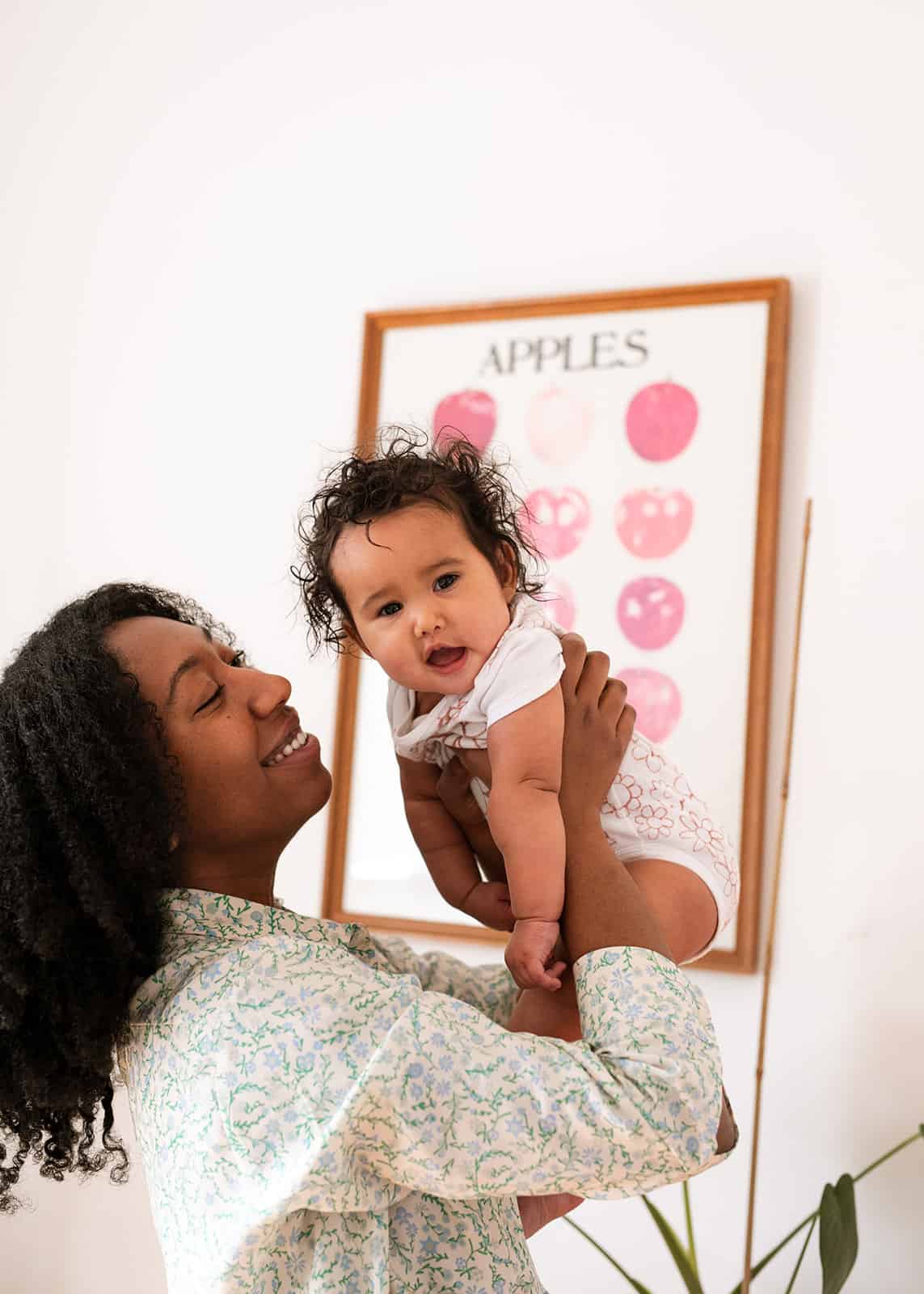 Photography by Amy Sanusi
46 / 58
Photography by Amy Sanusi
47 / 58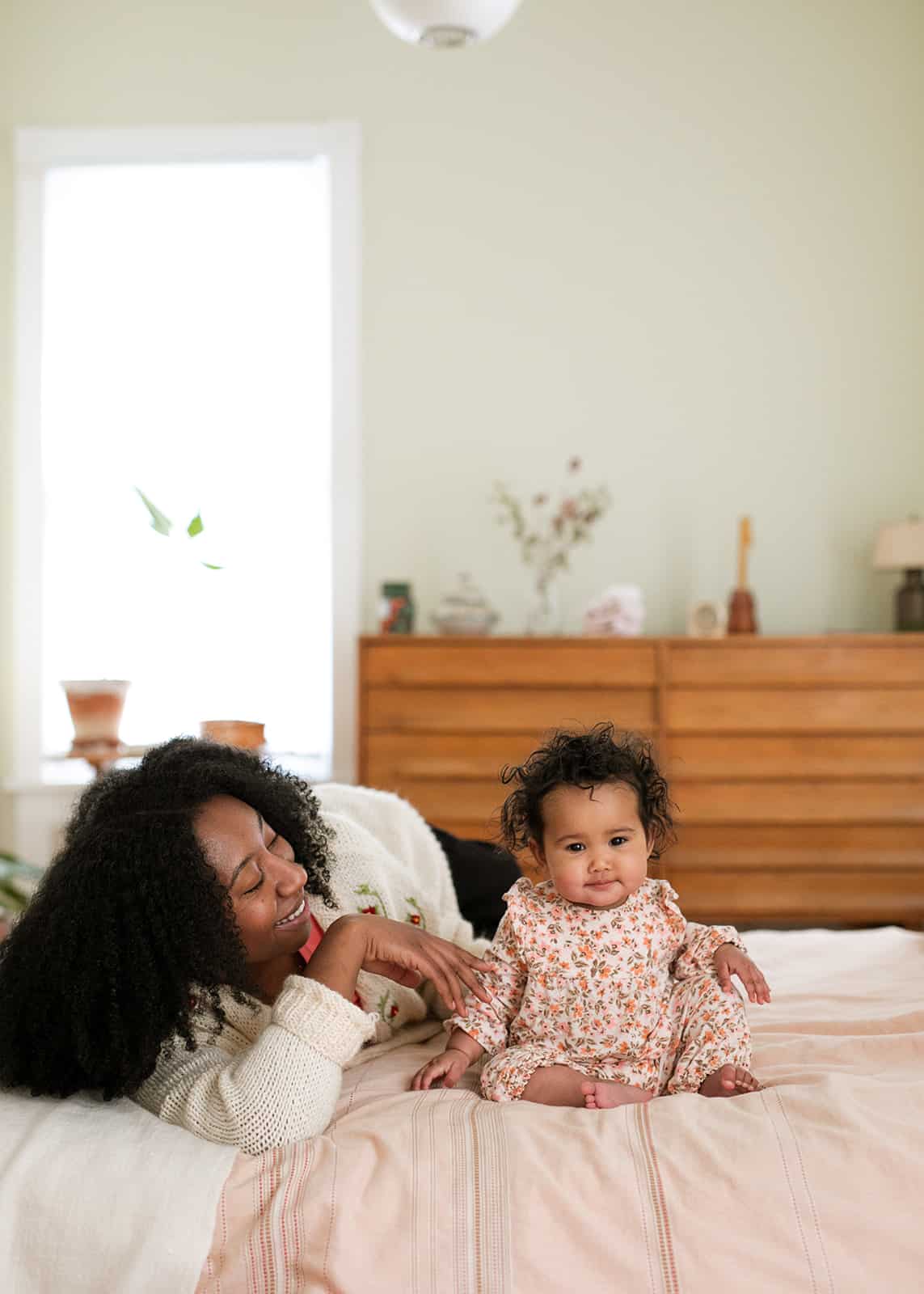 Photography by Amy Sanusi
48 / 58
Photography by Amy Sanusi
49 / 58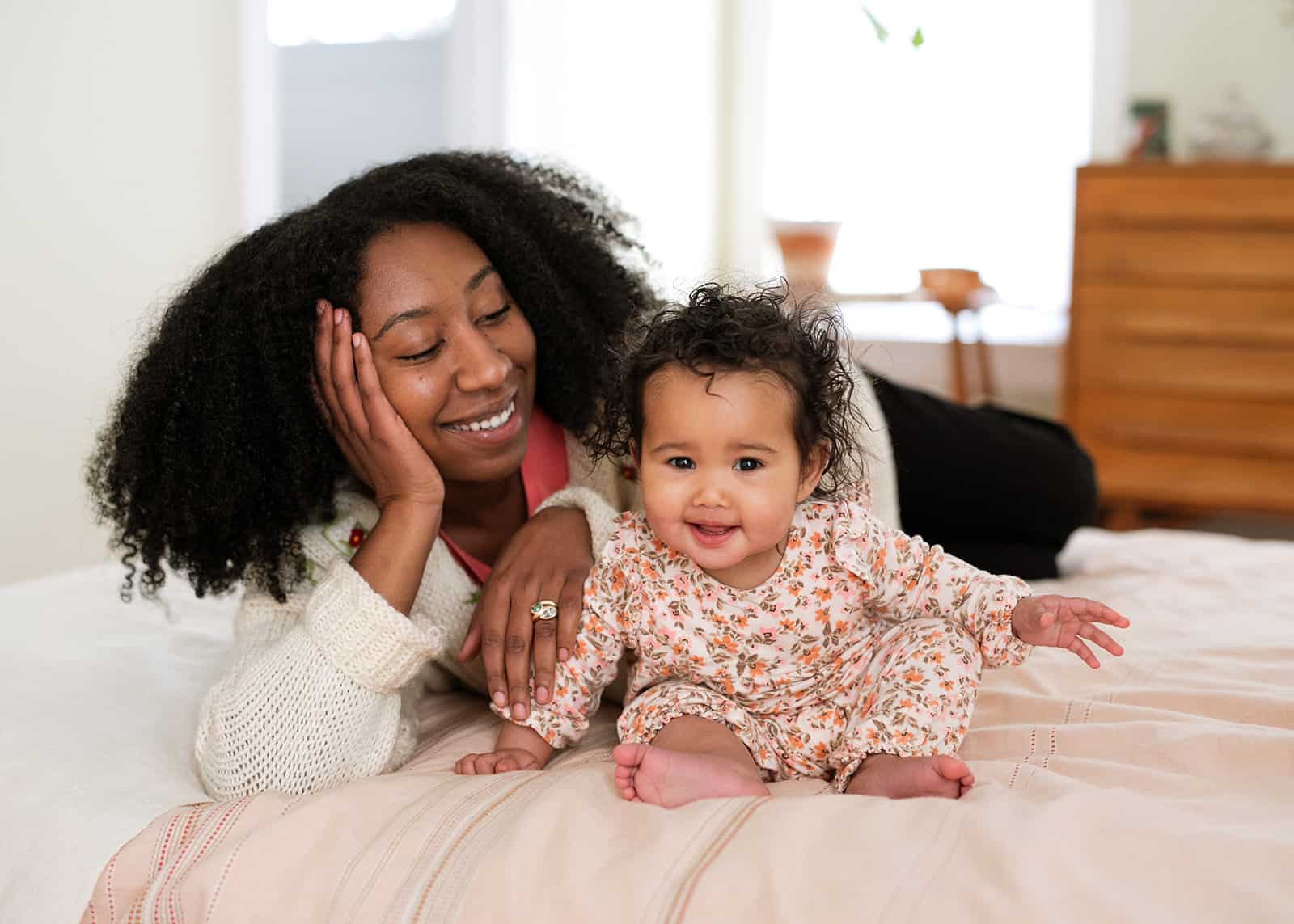 Photography by Amy Sanusi
50 / 58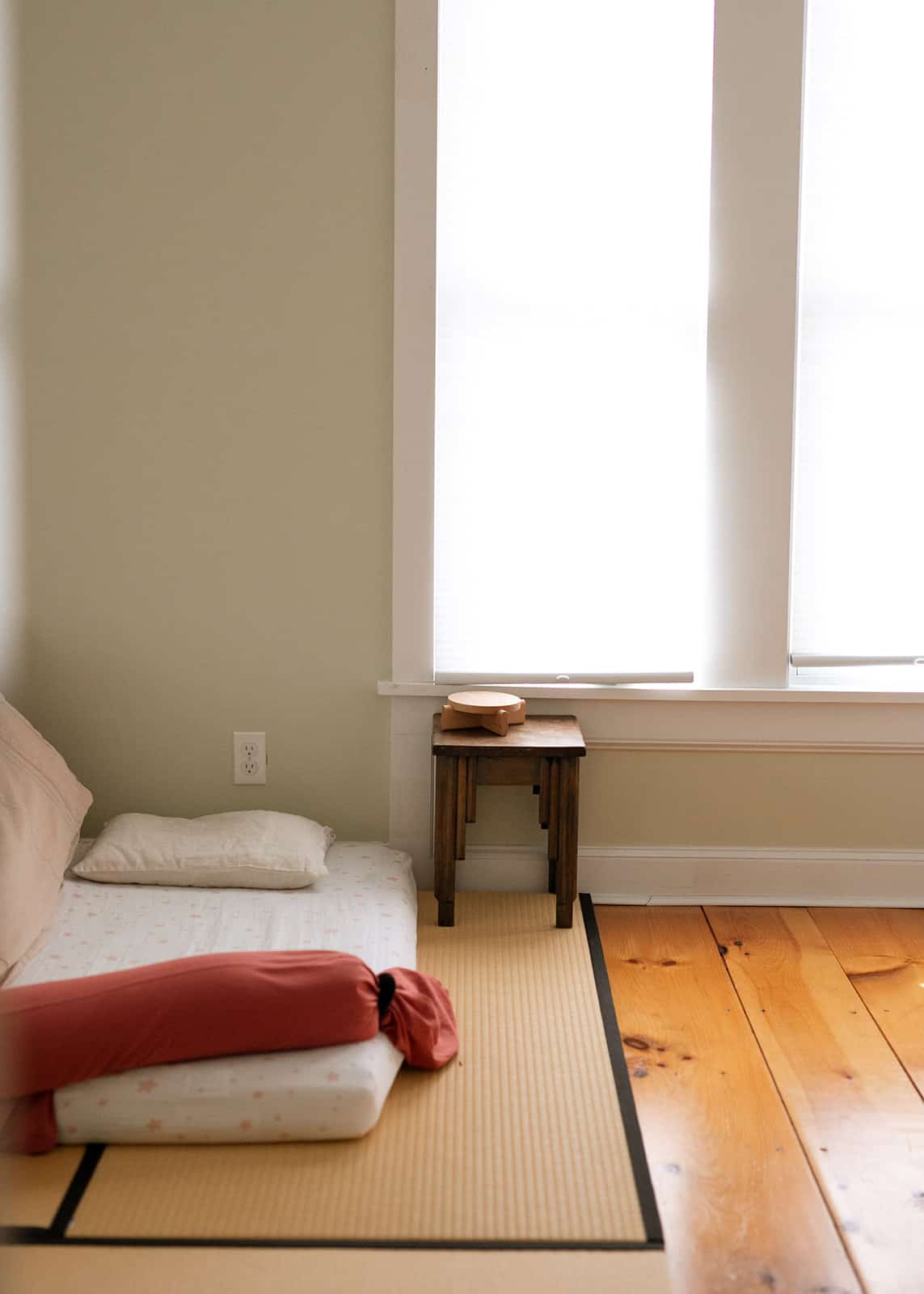 Photography by Amy Sanusi
51 / 58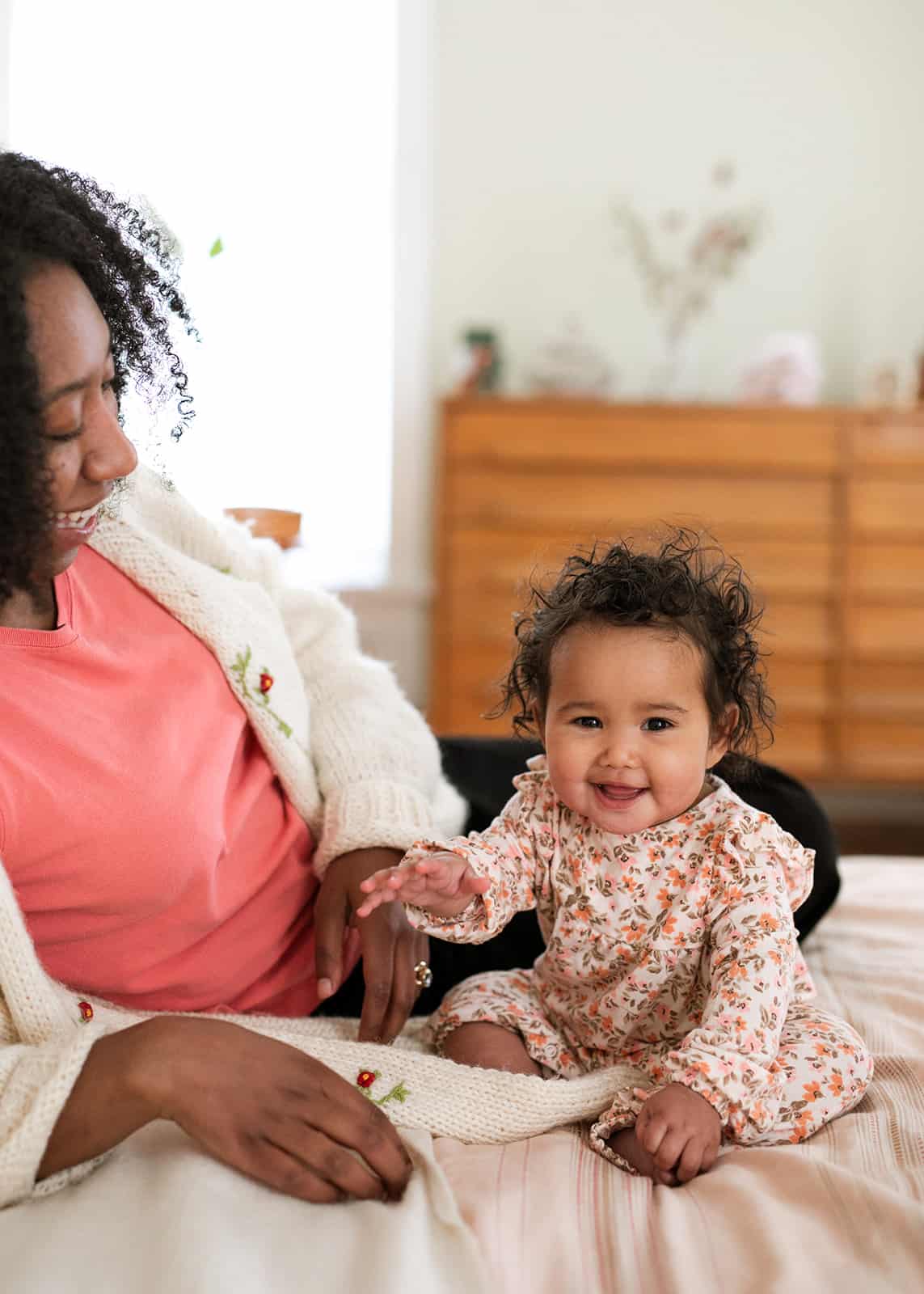 Photography by Amy Sanusi
52 / 58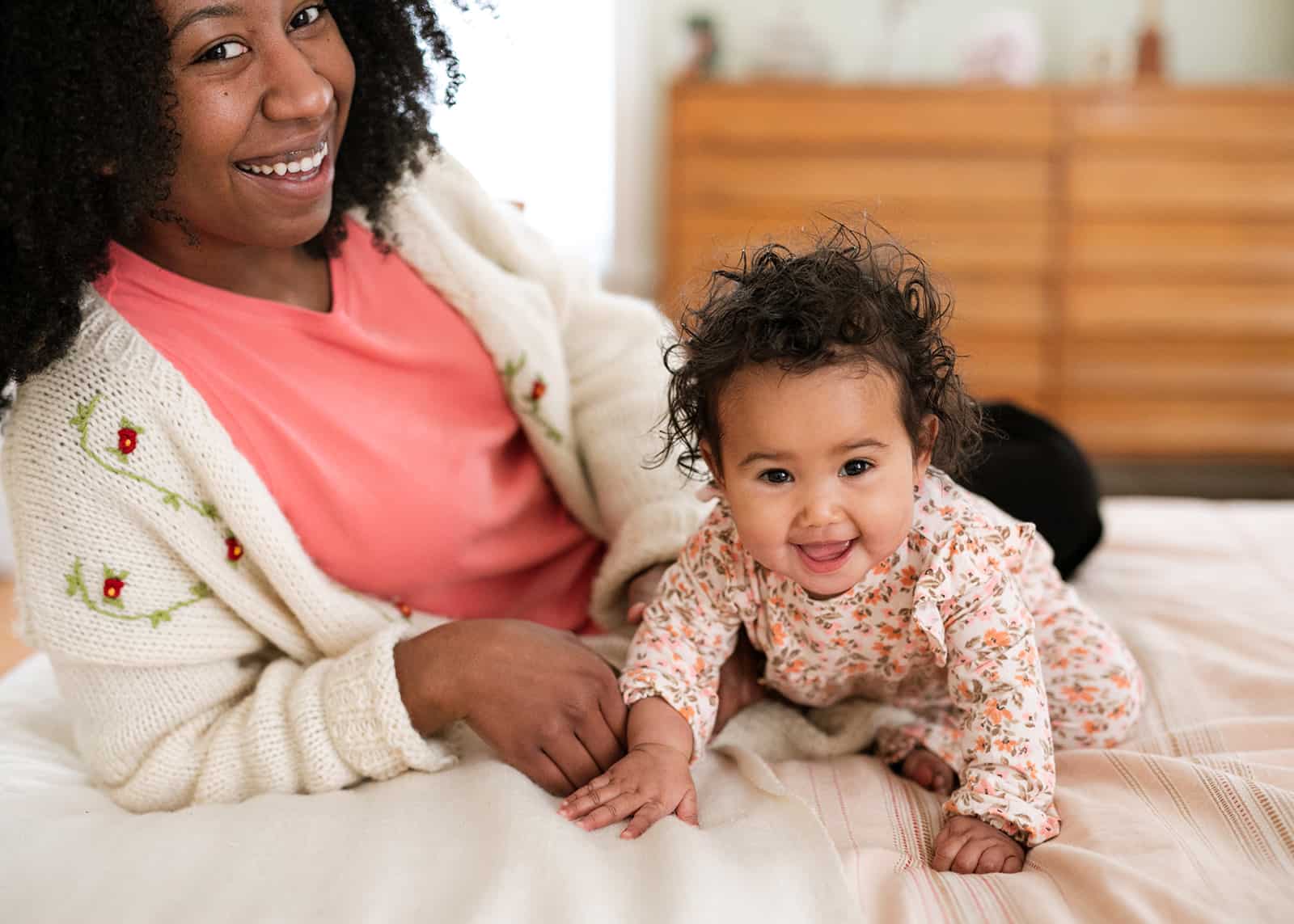 Photography by Amy Sanusi
53 / 58
Photography by Amy Sanusi
54 / 58
Photography by Amy Sanusi
55 / 58
Photography by Amy Sanusi
56 / 58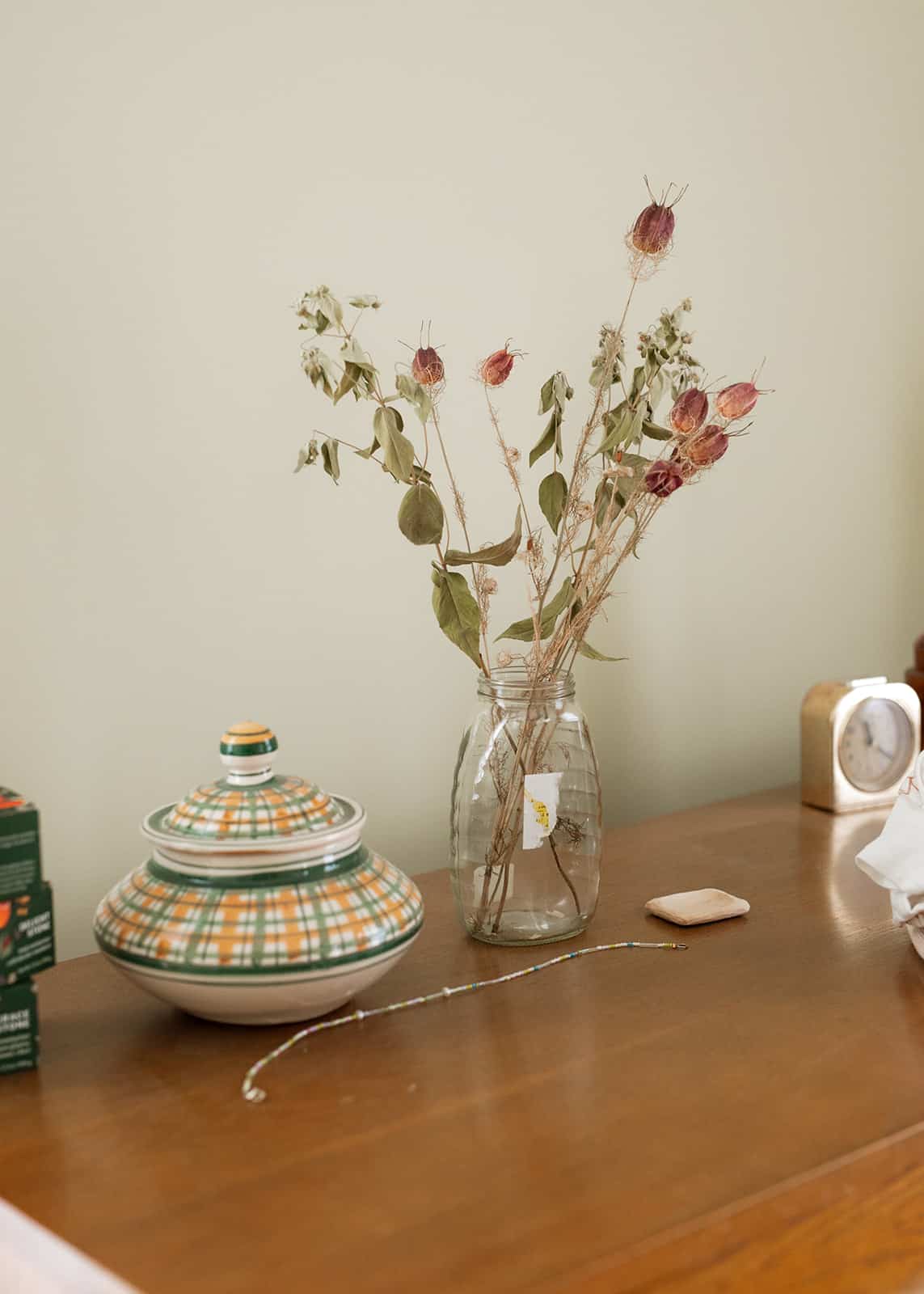 Photography by Amy Sanusi
57 / 58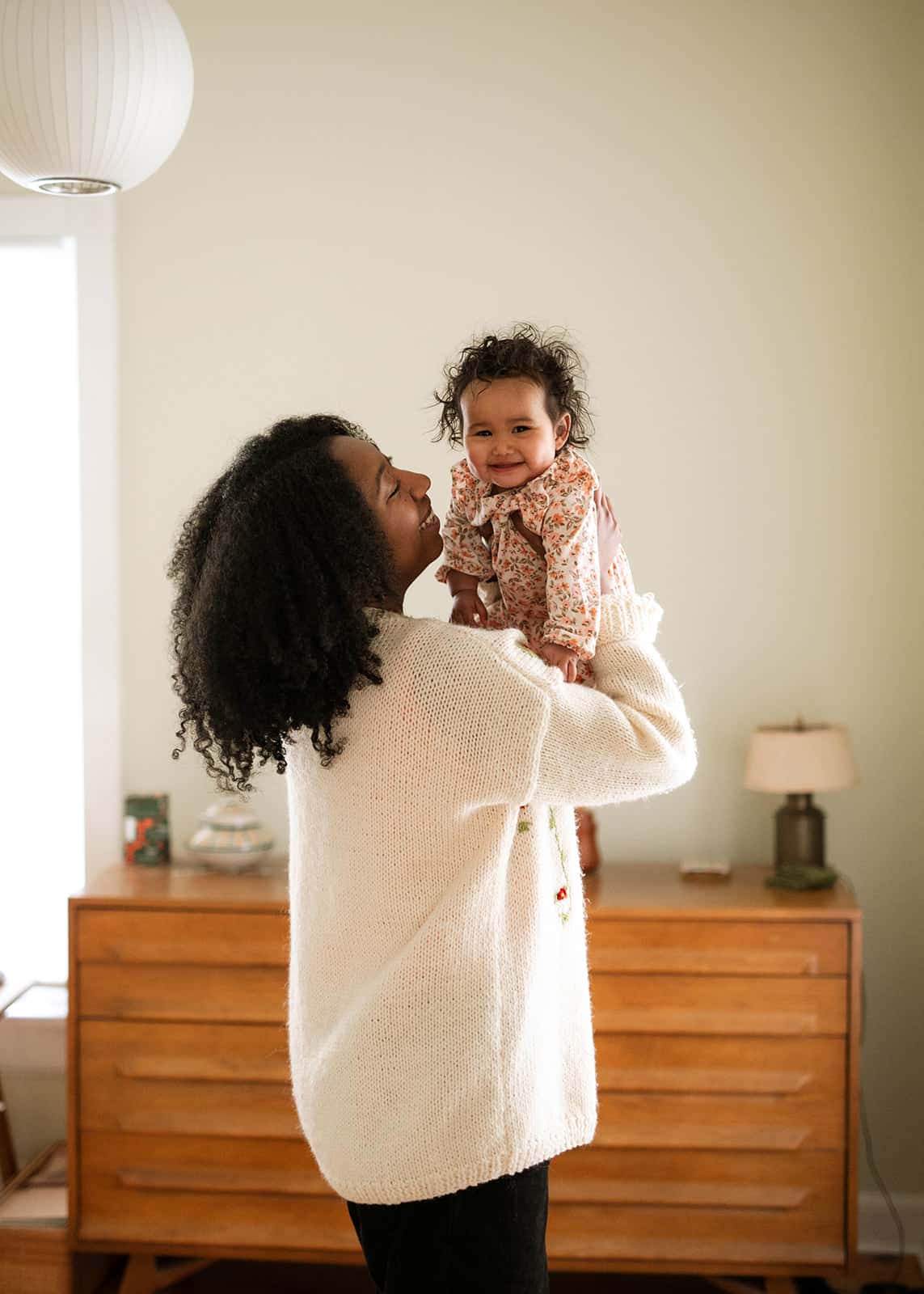 Photography by Amy Sanusi
58 / 58
The career of Trinity Mouzon Wofford, founder of Golde, reads like a small business owner's fantasy (on paper, at least). But amidst her numerous achievements and accolades, it's the way that she prioritizes life outside of work that has us even more inspired.
Trinity Mouzon Wofford and her now-husband Issey Kobori launched their beauty and wellness brand, Golde, in 2017 with a turmeric latte powder encased in bold, colorful packaging that instantly set them apart from the crowd. They went on to debut more superfood blends and just-add-water face masks. And just two years after launching, Trinity made history in 2019 by becoming the youngest Black woman to launch a line at Sephora.
Her star continued to rise rapidly once the pandemic hit and at-home health and beauty remedies gained popularity, followed by a nation-wide call-to-action to support Black-owned businesses. This suddenly increased Golde's sales by 300% and had press, investors, and others beating down Trinity's door (which she has many thoughts about, below).
Also during this time, Trinity and Issey decided to move from Brooklyn and back to their mutual roots of Upstate New York, which has provided a welcome break from "the scene" and all the extra attention that comes with it.
"For the most part, I love running a business away from the city," she says. "It's nice to just be a person—to be more than your work. Most of my neighbors have no idea what I do and honestly don't care. We're too busy trading home garden tips."
Her new Upstate home is also where she got married and became a mother, welcoming baby Ruby (now 9 months) in a butter-colored room, with Issey and her mother-in-law by her side.
In today's feature, you can take an inspiring tour of Trinity's beautiful rustic abode—filled to the brim with special treasures—and read about her non-negotiable wellness habits, how motherhood has changed her, why she's excited to raise her daughter in a small town, and so much more.
Enjoy! And be sure to follow Trinity and Golde on Instagram @trinitymouzon and @golde.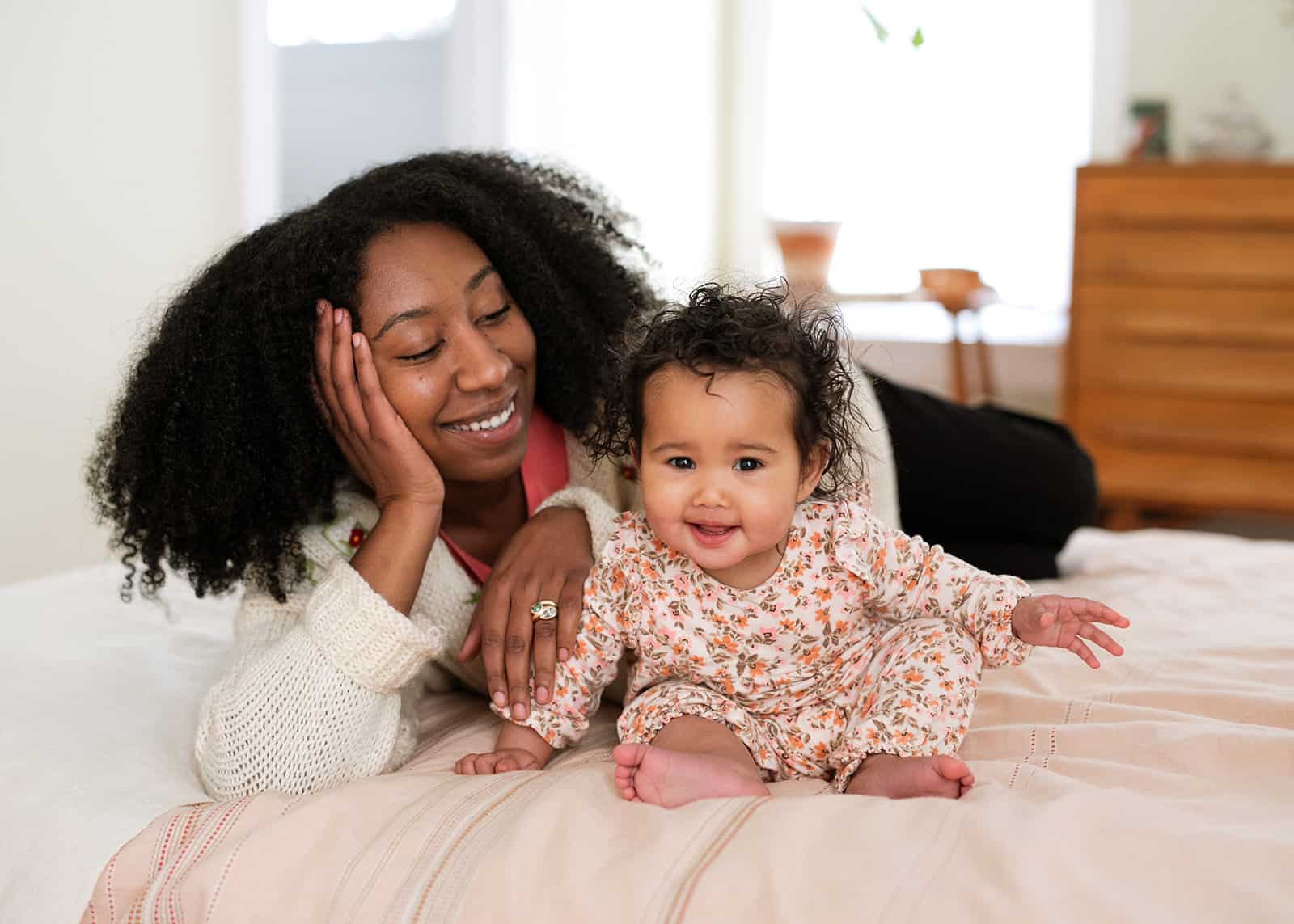 Did you always know you wanted to be a mother?
"Yes, pretty much. I've always been a maternal type. I'm a natural caretaker of my friends and family. Both my husband and I are very tight-knit with our own families, so parenting always felt like an exciting opportunity to pass on our values and culture to a new generation."
How was your pregnancy and birth experience?
"I loved pregnancy and birth. That's not to say that they both weren't challenging, but I welcomed this opportunity to tap into a whole other side of my being. As an entrepreneur, I spend most of my time solving problems with logic. Pregnancy and childbirth awakened this new sort of intelligence that felt a lot more physical and intuitive—more primal, I guess? I have a bad habit of overthinking everything, but in pregnancy and childbirth, I was able to be so present. I think it's all good practice for actual parenting, when being present is so important." (Editor's Note: You can read more about Trinity's birth experience via this Instagram post.)
"We didn't really 'try' for a baby—the pregnancy was a pleasant surprise. At first, I planned on having a conventional hospital birth experience, but I truthfully had a really poor experience with the Obstetrics group and started to rethink that. At the same time, I started reading Ina May's Guide To Childbirth and started seriously considering the possibility of a home birth. I was initially hesitant: I don't consider myself to have a high pain tolerance, and what if anything went wrong? But as I kept reading, I learned how a trustworthy midwife and a comfortable home birth environment could drastically reduce my risk of complications during birth. I was connected to my midwife, Michelle Doyle, via a friend of mine who had worked with her two years prior. As soon as I started working with Michelle, everything clicked and I knew I was in the right hands."
"Motherhood has forced me to start to think concretely about how to prioritize myself. Because when you have a baby and business and a home, the 'you' stuff really falls to the bottom of the list."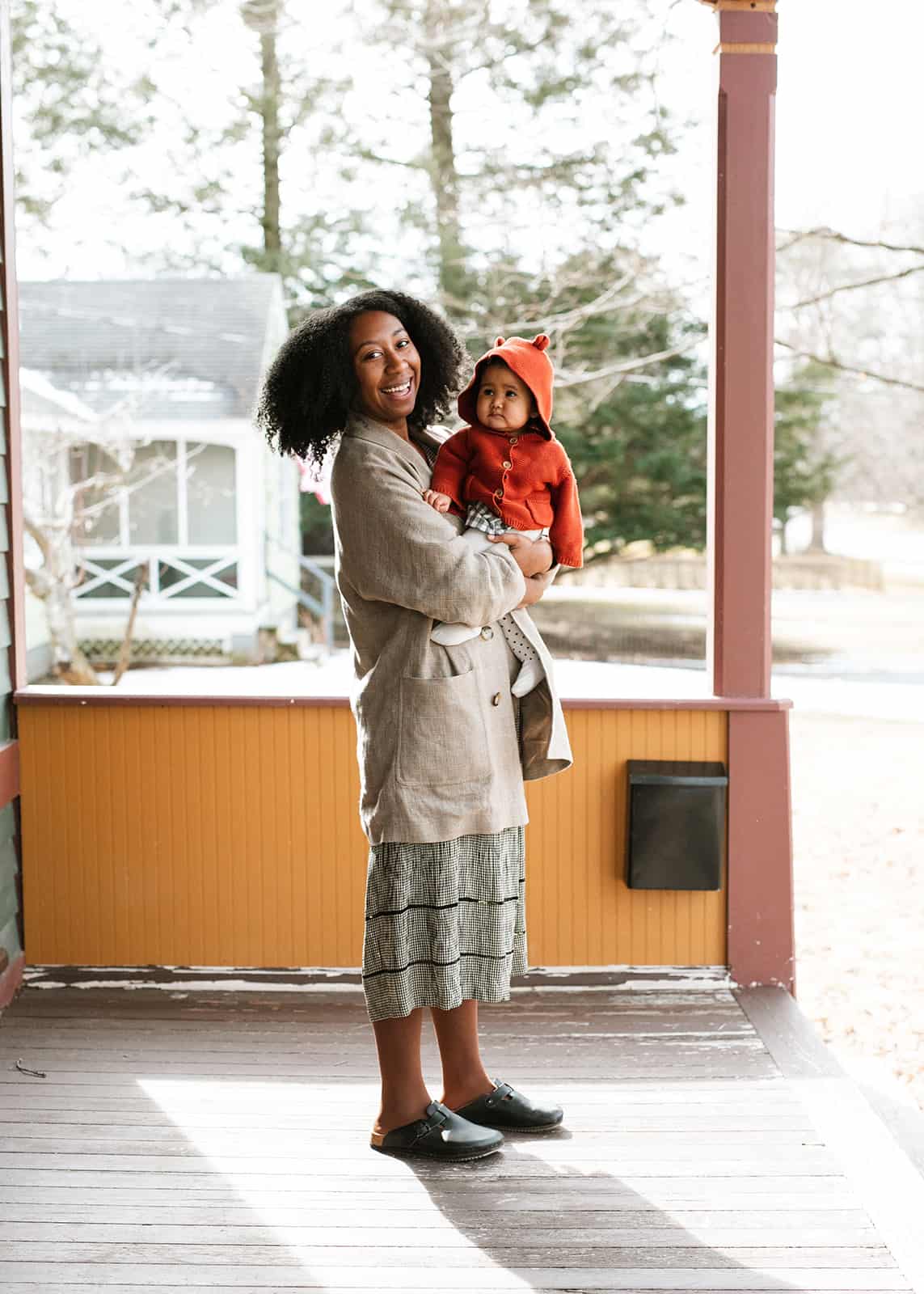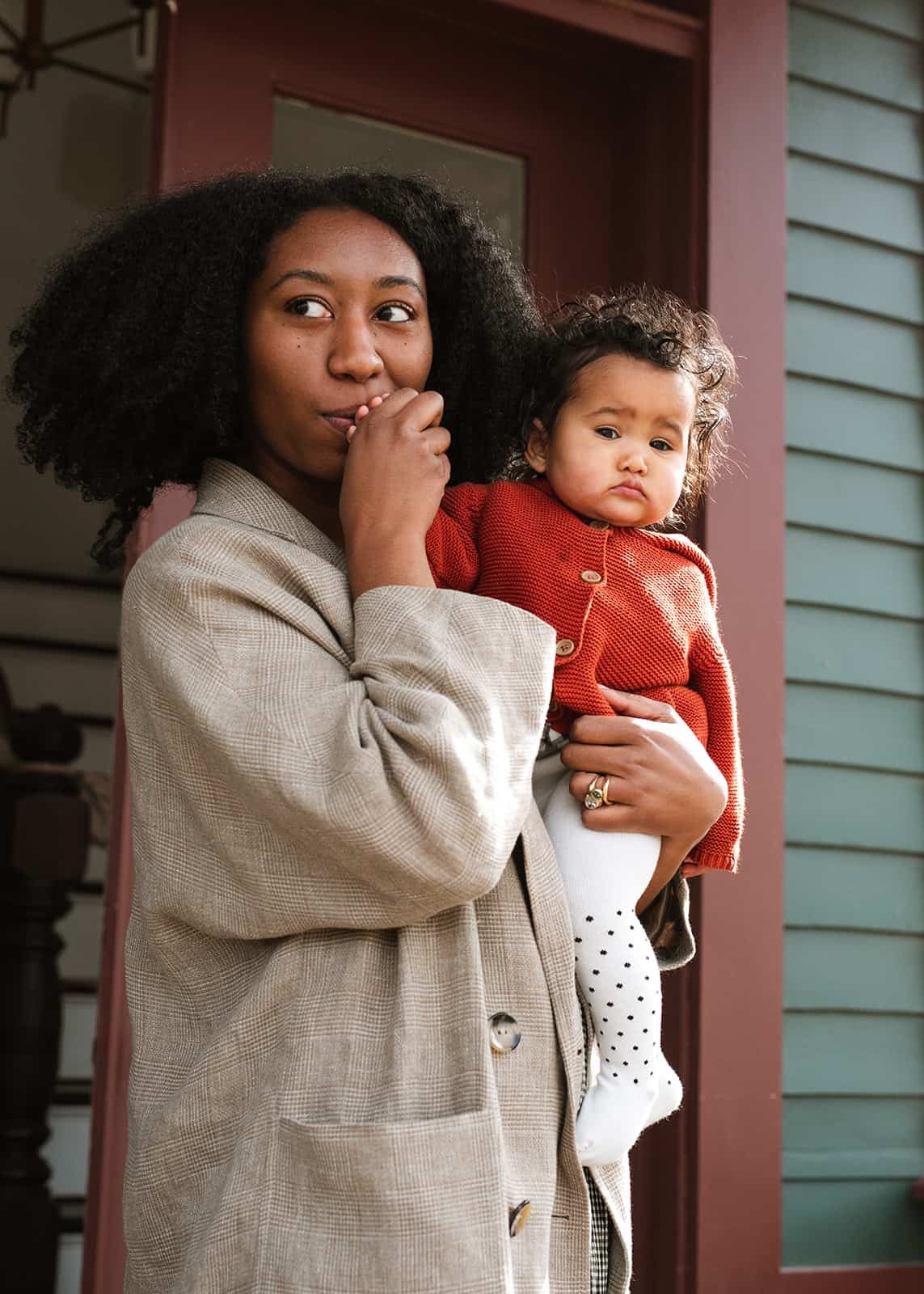 What've been the highs and lows of being pregnant and having a newborn during a pandemic?
"I think I was really fortunate that by the time I was pregnant (late 2021 into 2022) the worst of the lockdowns was long over. We had already moved out of NYC back to Upstate New York, where we were close to family and had easy access to nature. I spent a lot of my pregnancy in our garden. When Ruby was born in July of 2022, we mostly just followed the same safety protocol that anyone would with a newborn: we only had close family and friends come by to visit, and of course there was a lot of handwashing. Because I had a home birth, there were no Covid restrictions in place like in a hospital, so both my husband and my mother-in-law were able to be there for the whole birth, which was really special."
What has your experience been like bonding with your daughter?
"I felt like I got to know Ruby while I was still pregnant, and her personality today totally matches who she was in the womb! I did feel bonded to her immediately, but it's crazy how that relationship deepens over time. I find myself often thinking 'How is it possible that I love you more today than I did a week ago?' And yet I do."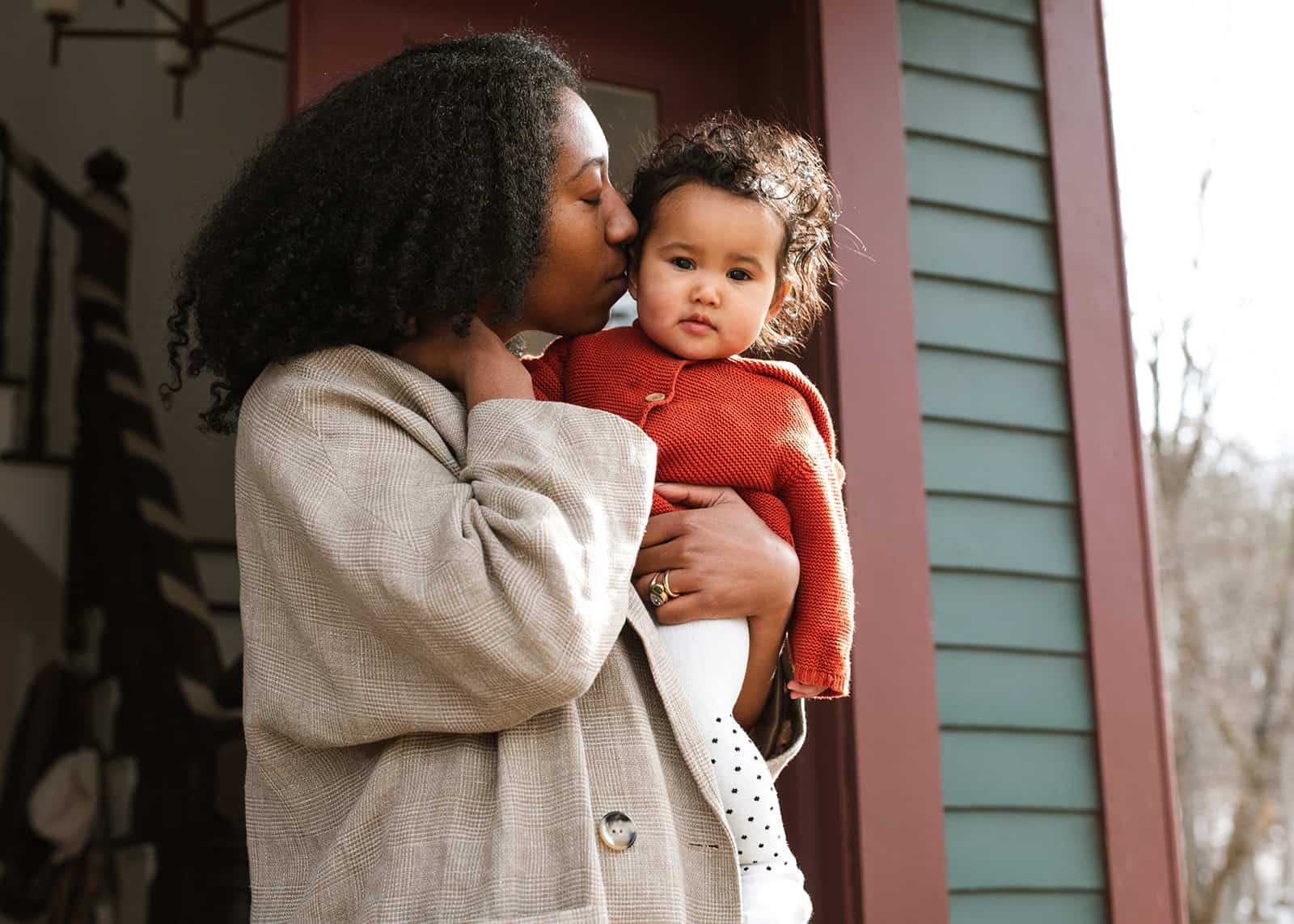 Tell us about your daughter's name and the story behind it.
"Her name is Ruby Natsuko. Ruby was my choice. I sort of knew from the moment that I was pregnant that it was a girl and her name was Ruby. I told Issey the name, of course, and I told my best friend and that was it. We took forever to decide on a middle name. We liked the idea of giving her a Japanese middle name—Issey is Japanese, and was born in the southernmost main island of Kyushu. Natsuko means 'summer child,' which felt fitting for our July baby. It's apparently a more old-fashioned name, which I think kind of matches our choice of Ruby as well."
What excites you about raising a daughter?
"I don't think about it too much, honestly! I'm mostly focused on raising a happy, secure person. I think it will matter more to me as she gets older and starts to think about how her sex and gender ties to her own personal expression."
What has surprised you about the experience of motherhood so far?
"I've been pleasantly surprised by how rewarding and good it's felt overall. I thought I would be worse at it, but it's kind of intuitive. Don't get me wrong—I am frequently exhausted and have been known to beg Issey and Ruby to go for a long walk without me just so I can sit in an empty house for 45 minutes. I think if anything, motherhood has forced me to start to think concretely about how to prioritize myself. Because when you have a baby and business and a home, the 'you' stuff really falls to the bottom of the list. I know that I show up as the best mother, partner, entrepreneur, and friend when I am pouring from a full cup. So I make sure to allocate that regenerative time for myself."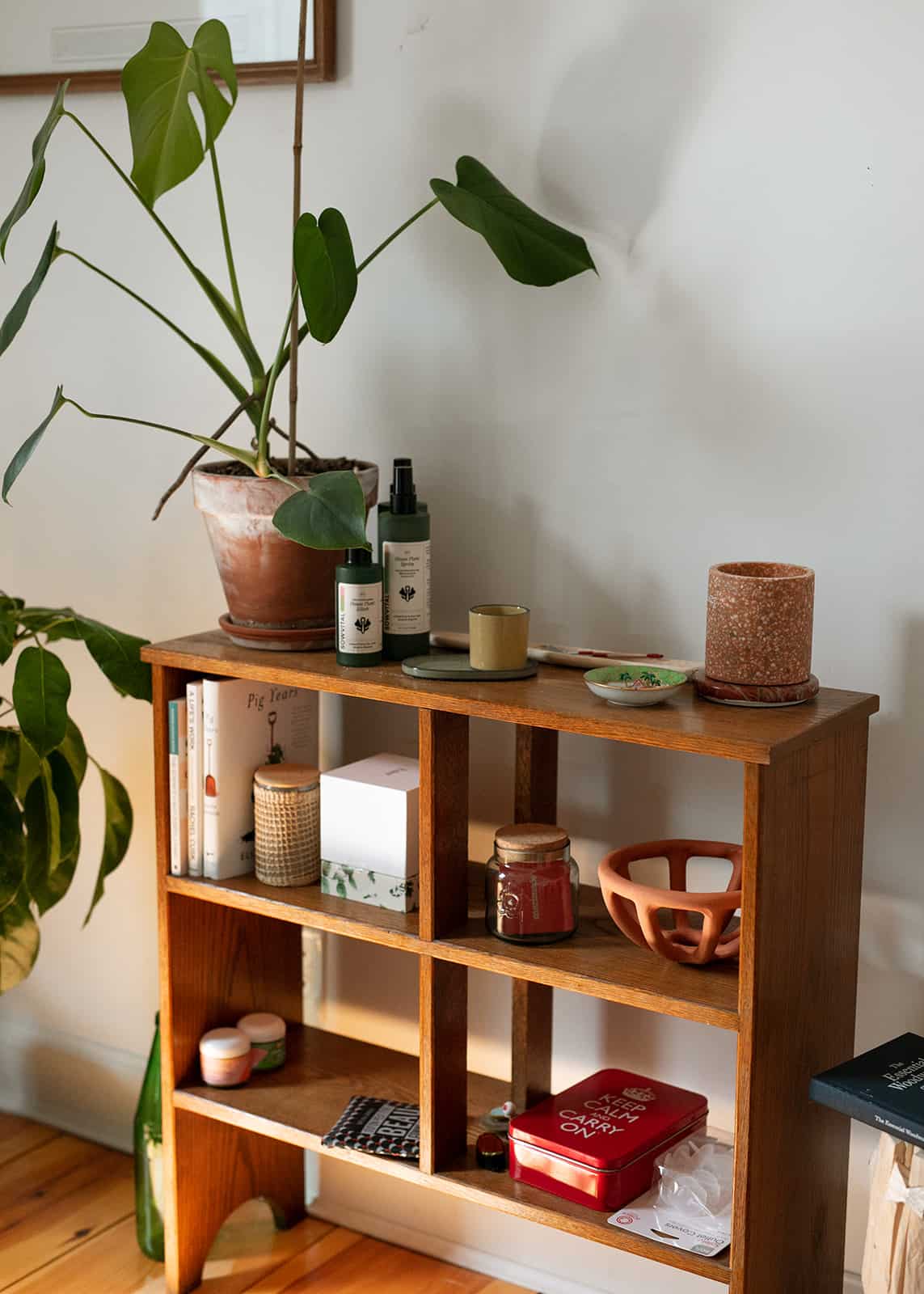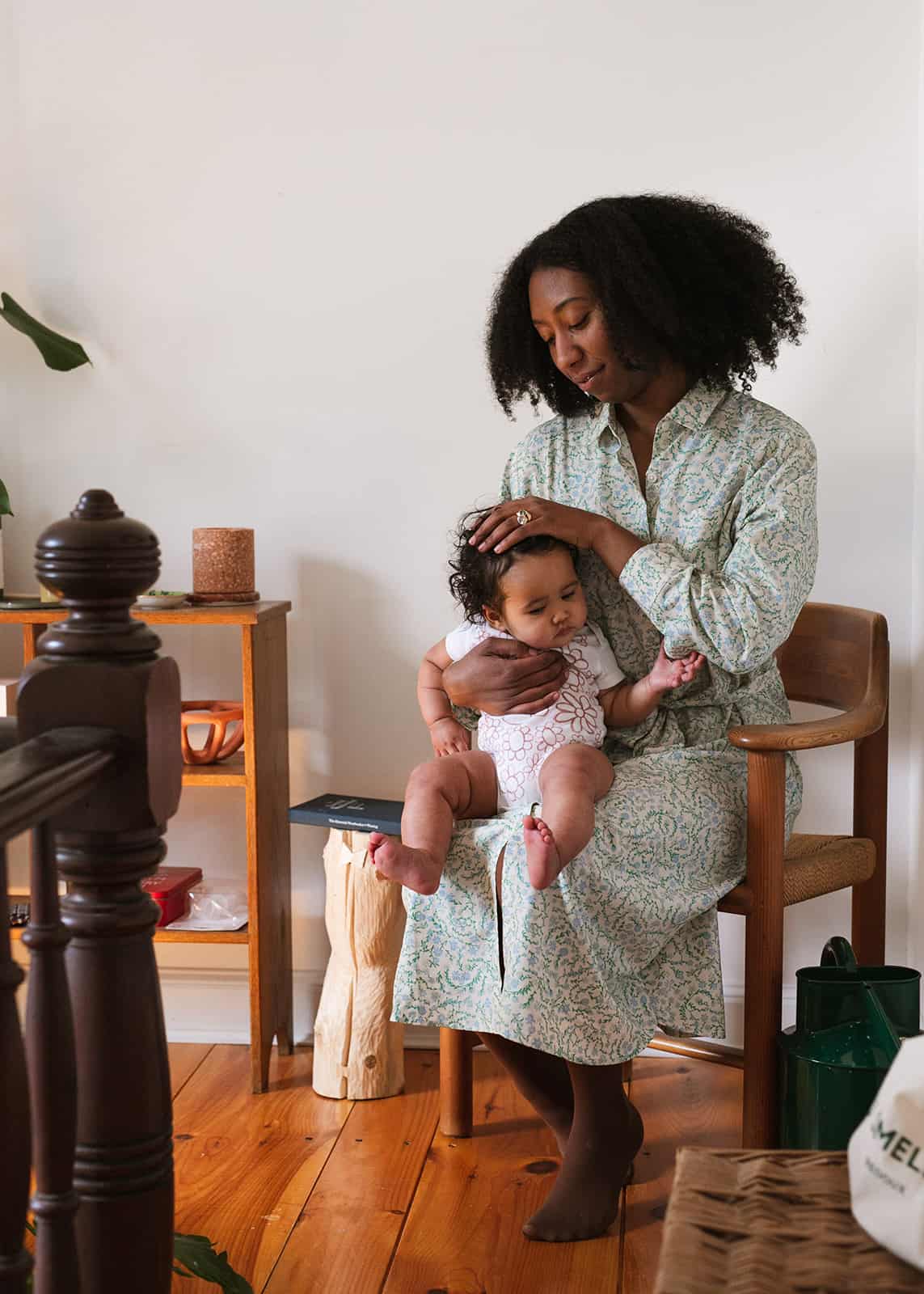 What was your own upbringing like?
"I was raised in Saratoga Springs in Upstate New York. I grew up as an only child of a single parent (my dad was around, but lived a few hours away). I was extremely close with my mom and also with my maternal grandparents. The area I'm from was not particularly diverse, so I was often the only Black child in my classes. My mother's family really taught me a lot about holding my head high as someone who was often considered to be 'different.' I learned to celebrate that difference."
"I had moments that felt extremely dark and bleak. I started to feel the page really turn for myself when I found out I was pregnant. In that moment, I felt like I could give myself some grace."
Are there things from your upbringing that you're consciously trying to incorporate (or not incorporate) into Ruby's upbringing?
"My husband, Issey, also grew up in Upstate New York (we went to the same preschool!). We're now raising Ruby in a similar area—it's extremely important to us that she has access to nature and an understanding of a slower, smaller-town pace of life. I'm sure she'll end up in a big city one day for school or work, but I think growing up in a more rural area is good for the soul. Issey has mixed heritage himself (he's half Japanese, half Jewish), so there are a lot of cultural traditions for us to pass on. So far, Ruby has already celebrated her first Passover Seder and Hinamatsuri (Japanese 'Girls Day'). I love that she will grow up to know and appreciate the many cultures she comes from."
What excites you most about motherhood right now?
"Right now, there's a new thing every day. It's so exciting to watch a person grow and unfold before your very eyes. I'm nervous but also really excited for her to be walking and running around, because there are so many fun outdoor activities for us to engage in here."
What makes you most nervous?
"Ha, see above! I'm definitely nervous about her frequent attempts to inadvertently injure herself while learning crawling/walking/standing. I try not to get too ahead of myself when it comes to thinking about 5 years from now. I'm doing my best to stay present and just enjoy the moment."
What advice would you give to other moms about to have their first child?
"Go with the flow and your intuition. You already know how to raise your child, even as you learn as you go. I think a lot of early parental woes are tied to trying to make sense of a baby's behavior. You're upset about the nap schedule that got thrown off, when babies really don't follow schedules anyways. Learn to accept what is, and then roll with it. And have fun!"
Tell us about your town and roots in the area.
"Issey and I live in a small village in the Hudson Valley with a population of about 1,700. We love it here so much. It's about an hour from where we both were raised and where our families still live today."
"We first came back Upstate from Brooklyn in 2020 in the height of the pandemic. We were staying with family for about a year, and then decided we would put down more permanent roots here. We closed on the house in November 2021."
'Our village sort of reminds me of a tiny European town—we can walk right into the town center from our home and access a wonderful bookshop, breakfast café, and food co-op. The neighboring towns are all an extremely scenic drive away and have their own lovely assortment of farm stands and restaurants. This is the kind of place where you know your neighbors and they look out for you. We know our local farmers. It's a special place to be and a really great place to raise a family."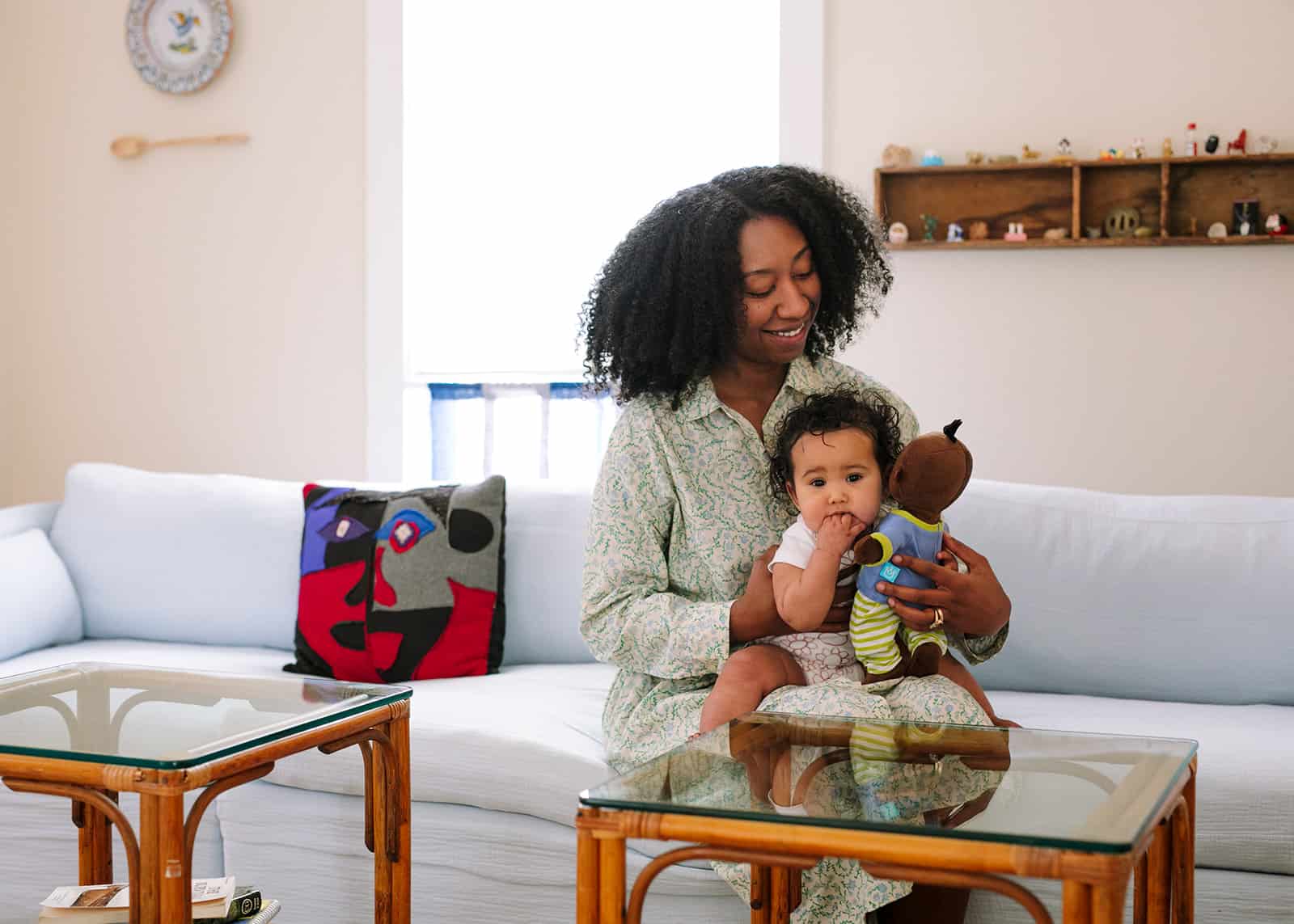 Do you have a specific vibe you're going for with your home space?
"Our home is still very much a work in progress. I think whenever you first move into a place, there's this obsession with getting it all perfectly 'together,' which is lovely in theory but I think sort of misses the point. I want my home to feel lived in and intentional, and making all of those little decisions about paint colors and furnishings takes time."
"The vibe of our home is a bit of an amalgamation of my taste and Issey's. I love an old, classic look—maybe what you'd find in a historic London townhouse. Issey's look is more pared down—he likes rougher, older looking furniture combined with minimalist Japanese items. We sort of meet in the middle in that he gets the final say on most furniture, but I get to have fun with paint colors."
"My favorite room is our all-yellow music room. We painted the walls, the molding, and even the doors the same buttery warm yellow. The whole room feels like a hug. Issey sewed the curtains that are up in that room. That's actually exactly where Ruby was born. Having the home birth makes our connection to this house feel even deeper, it's really so special."
How do you feel about the idea of raising Ruby in a place that you were also raised?
"It feels right. I think it's good to have real roots in a place. I can trace my lineage in Saratoga Springs back to my great grandmother, who first bought her home in 1919. Our family has been in this area for over a century. I think that's becoming less and less common, and when a place is only filled with newcomers, you sort of lose the soul and the heart of that place."
What have been the benefits (and maybe challenges) of running your business outside the NYC bubble?
"For the most part, I love running a business away from the city. A lot of what happens there is just posturing and being 'on the scene.' Sometimes that's helpful, so I go down about once or twice a month for an event that's important to be there for. Usually when I am in New York, I'll bump into a couple of work contacts or a member of the Golde community will stop me to say hello. That happens way less often up here, which is kind of nice. It's nice to just be a person—to be more than your work. Most of my neighbors have no idea what I do and honestly don't care. We're too busy trading home garden tips."
Can you tell us about your career—up to launching Golde—in a nutshell?
"I launched Golde at the tender age of 23, so my career was pretty short-lived. I was pre-med in college, and had full intentions of going off to medical school. But honestly, it never felt like the right path for me. I wanted to focus on holistic health care, and I saw how ridiculously expensive it was for patients to access that from an MD. I graduated from NYU with a Psych degree and no clear plan, and ended up sort of 'falling into' a career in marketing in the tech startup world. I loved it, but I wanted to get back into my passion of holistic health and beauty. That's how I started moving toward Golde."
What was the impetus for starting Golde? (Was it a "hit" from the start?)
"I started Golde because I knew I wanted to start a business. I wanted to do something creative and entrepreneurial alongside my partner. I was really inspired by Issey's parents, who had built a small candle company out of their garage and supported their family from the profits. I was always really personally interested in health and wellness, and I wanted to create something in the space that felt more easy, approachable, and fun."
"Our first product was a turmeric latte mix. Issey and I did everything ourselves from the start—we got friends to help out with our first photography and packaging design, we shipped every order by hand. It was a tiny operation, but it started to catch eyes as it showed up on the shelves of these lifestyle shops across Brooklyn and Manhattan with its colorful packaging. But we were way, way smaller than anyone thought we were."
What would you consider your "big break" (or breaks) when it comes to Golde?
"There have been a few moments that felt like 'big breaks,' but the entire year of 2020 was a growth rollercoaster for us. It was the height of the pandemic, and everyone was looking for wellness products and brands to engage with while they were stuck at home. We hosted these cozy Zoom baking events where we were making matcha loaves and DIY oat milk. It was so sweet."
"Shortly after that came the murder of George Floyd and the call-to-action to support Black-owned brands. That was a frenzy. Our sales had already been growing 25% to 75% month-over-month, but now we were up like 300% or more. It was a lot to take in, honestly. We were still a very small business, I think we had one or maybe two full-time employees at that point. My accountant was still trying to convince me to pay myself a better salary. Meanwhile, we were getting all of this press and celebrity shout-outs. The growth was exciting, but it was also challenging to see all of this coming from political and social unrest as a Black woman myself. There was a lot to process."
You've posted about being elevated very publicly (in 2020/21) as a "token Black founder"? Can you talk a little bit about this time of media frenzy and how you have dealt with this feeling—then and now?
"We went from being this sleepy cult-favorite brand to suddenly being on everyone's radar. Press and investors were banging down our door. The challenge that I wrote about in an article for Huffington Post, was how do we separate the performative from the profound? At the same time, there were so many eyes on me as an individual, which was a little jarring. I didn't start my brand as an influencer and up until then, my small following on Instagram had mostly just been friends-of-friends who were also based in Brooklyn. I felt extremely overexposed, and there was a lot of imposter syndrome to wade through. I wondered if every good thing that had ever happened to me was just because someone wanted to do a good thing for Black people. I wondered if I was deserving at all? That feeling made me want to hide and lock myself away from the internet, the press, all of it. I had moments that felt extremely dark and bleak. I started to feel the page really turn for myself when I found out I was pregnant. In that moment, I felt like I could give myself some grace."
How has becoming a mother impacted your creativity and career?
"It's definitely a lot harder to get my work done! Ruby stays home with me and Issey, and usually one of our family members is also here watching her. I'm still happily breastfeeding, but that means that I'm still very much on call for Ruby and that she will almost always pick mama when she needs comfort. I had to do a lot of work in the first couple of months to reset my expectations around productivity. These days, it's still a work in progress. I have learned to be a lot more efficient. At best, I get maybe 3 hours of focused work time at a time, so those moments are truly precious. Between those moments, we're all having lunch together or I'm nursing her or we're taking a moment to play. While I now have to be way more intentional with how I bucket my time, I think it's also forced me to better prioritize what rejuvenates me creatively. I honor morning journaling time, moments in the garden, and walks around the neighborhood as strictly non-optional."
Do you have regular hours that you try to work each day? A usual space?
"I'm usually online from 9am-6pm, Monday through Friday. I used to get up and work at like 6am, but that's a lot trickier now that I'm co-sleeping with a kiddo. I also really just try to actually sleep in a bit now, til 7:30 or so, because my sleep is still a bit disrupted. Right now I'm working from my dining table downstairs because Ruby is upstairs playing with my mom, so it's still a little all over the place. I'm doing my best to give myself some grace about how work looks right now compared to what it was pre-baby."
What about any creative habits or practices to get going and get inspired?
"I love time in the garden, that's my favorite. Even in the winter, I'm doing a bunch of tree pruning or ordering seeds for the coming spring. There's always something to do. I also like to write and have started journaling in the mornings, which is so cathartic. And you can't underestimate the power of a good, long walk. I try to walk at least 3 miles daily just by bopping into town. I'll take Ruby with me in her carrier, and it's a nice way for her to get some fresh air too."
Any advice you'd give to fellow creatives about juggling a business + and a child?
"You've got to find some non-negotiable 'me time' and structure it into your day. Everything else can be a mess, but honor the time you set to do something alone that's just for you."
You have a significant social media following. Do you have any rules or boundaries when it comes to social media or screen-time?
"I don't have any hard rules, honestly! But I do try to spend limited time on my phone overall. I do my best not to reach for my phone during idle moments. It's important to let yourself get bored, that's where creativity springs from. So, I'll check Instagram for up to an hour a day in total—which gives me enough time to check out the content I'm interested in and also to post whatever I have to share. I try to avoid the mindless scroll, because it's soul sucking. I don't post every day and I don't have a schedule. I could probably benefit from being more intentional with it, but I also think what people like about what I share is that it feels organic and natural."
Tell us a bit about Office Hours and Mentor Mondays. What was the inspiration behind these projects?
"Office_hrs started naturally, as I was a couple years into my entrepreneurial journey with Golde. I was starting to get more and more questions from aspiring entrepreneurs or folks who were just getting started with their brands. They wanted to know about how to launch a product, whether to talk to investors, and when they would ever pay themselves. I didn't have every answer, but I did have the experience of my own journey. So, I started sharing my tips and tricks on my Instagram stories on a weekly basis. From there, I started to get more specific questions and found that there were entrepreneurs who wanted more dedicated support—that's where Mentor Mondays came from. It was this amazing opportunity for me to work directly with a cohort of founders. I've had the opportunity to work with some really phenomenal brands, like Subtle Art Studios and Lolly Lolly Ceramics. I haven't done a Mentor Mondays cohort in quite a while with everything going on, but I hope to revisit more opportunities to connect with other founders."
What have been some of the proudest moments when it comes to your career?
"The funny thing is that I don't have a lot of things that come to mind—I'm really hard on myself about my expectations for success, and I'm a little superstitious about celebrating wins. I think that's something I'm going to work on for the year ahead: to celebrate the wins and acknowledge the proud moments."
Any big goals or happenings—professionally or personally—that you're excited about for the year ahead?
"Yes, this year is going to be a truly transformative one for myself and the brand. We've shifted a lot of how we operate to go 'back to basics'—to operate the way I've always loved to run a business. I like to be lean, I like to make a lot happen with a little. I like to be a little weird. We're going to lead with creativity and heart and community. There are a couple of product launches that I can't wait for, too. Personally, I'm also working on some other big projects that may not fully come into fruition for another year or longer. This is going to be a moment of leaning into play again, which I'm truly thrilled about."
Share this story