Authors & Illustrators
What Is Love? Is An Emotional Read For Another Unprecedented Year
Written by Katie Hintz-Zambrano
Photography by Photographed by Perla Farias
Jan 10, 2022
With another unimaginable year behind us (and another one up ahead), the new picture book What Is Love? is right on time. Created by two friends (and MOTHER favorites), author Mac Barnett and illustrator Carson Ellis, the new title for kids and grownups explores the big question "What is love?" after it is posed from a boy to his grandmother.
"I can't answer that," she answers. "Who can?" the boy asks. "If you go out into the world, you might find an answer," his grandmother replies.
And that he does. Posing the same question to a fisherman, an actor, a cat, a dog, a carpenter, a farmer, a soldier, a cart driver, a poet, and on and on and on. Naturally, their answers are as varied as they can be, coming to life in lush illustrations.
So, what inspired this timeless creation? We asked both Barnett and Ellis to share a little about the perfectly timed What Is Love?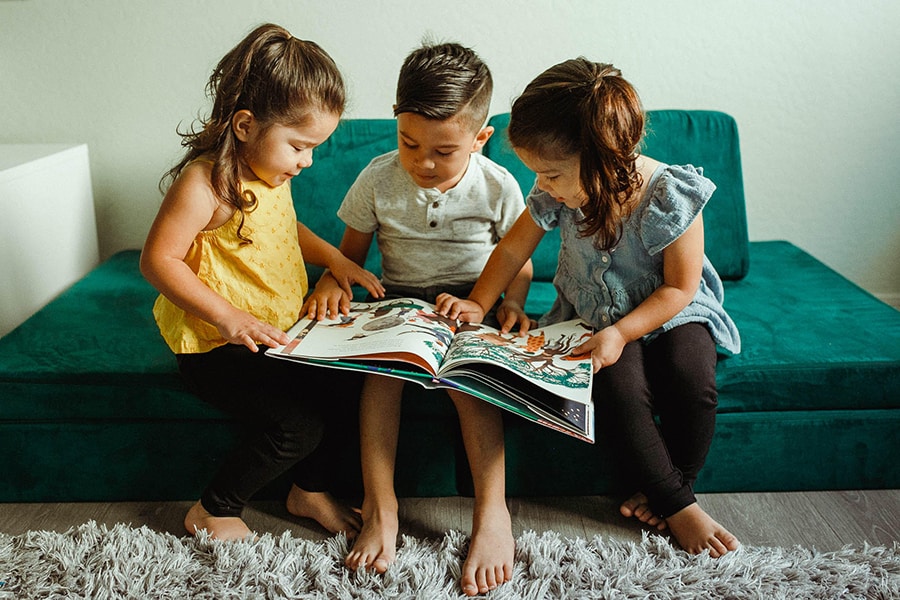 As for the initial concept, it came from children themselves, explains Barnett. "If you spend any time around kids, you know they ask big questions: 'What is love?' 'What happens when we die?' 'Why do bad things happen?' These are also the questions writers and artists ask when they do their work," he says. "When I was a kid, I heard people talking about love all the time and I became obsessed with getting a clear, clean definition of the feeling. I asked every adult I knew. And of course I didn't get the answer I wanted."
Luckily, Barnett was able to collaborate with Ellis to answer this question visually. "Carson is one of my best friends and my favorite living artist. As long as I've known her, we've been trying to work together and I'm so glad we finally have. It felt right to make a book about love with a person I love."
"Working with Mac was great," Ellis concurs. "There's generally not much—if any—actual collaboration between authors and illustrators of picture books. It seems counterintuitive, but that's just the way it is. Typically one person writes the book and then hands it off to another, who illustrates it. But we are friends and were in communication throughout. I texted questions and sketches. Mac ran a few text edits by me. And we had a weekend in Astoria, Oregon, in December of 2019 where we planned to work on the book but actually just spent like an hour talking about it and the rest of the time eating, taking walks, and talking about everything but."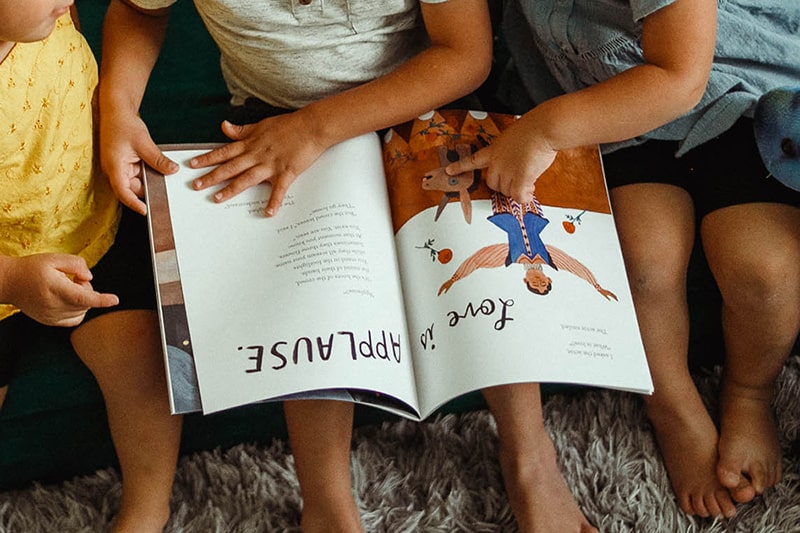 For Ellis, illustrating the book became one of her primary projects during the pandemic. "I started working on What Is Love? in earnest right before the pandemic began," she says. "It was my main project for a year and a half. I think I finished up in April of 2021, so it took about a year and half to illustrate, which is about half a year longer than I think it would've typically taken."
A mother of two, whom we profiled in 2019, Ellis was also dealing with the familiar work-and-parent-from-home juggle. "It was hard to work then. My younger kid was at home, remote learning, and there was just a lot of stress and upheaval," she remembers. "I felt like my kids needed me a lot more in this new, cloistered life that was full of confusion and disappointment. My work weeks rarely panned out the way I needed them to and I had a lot of trouble focusing on anything. So that's the bad news. The good news is that this book, about love, written by one of my best friends, is a ray of light. When I did focus on it, it felt hopeful and good. I'm grateful that this is where I got to put my energy in 2020 and 2021."
As for Barnett's favorite aspect of the book, it's the place where both of their talents meet. "This is a book about language—it's a series of metaphors—but it's also about the limits of language," he says. "Picture books allow you to write about things words can't describe, because the illustrations do so much of the storytelling. We do answer the question we pose in our title, but that answer comes from the pictures, and not the words. Carson handles the conclusion of this book so beautifully and so intelligently. It made me cry the first time I read it—even though I wrote the text, I was taken by surprise."
Grab the brand-new title yourself—right here—and make sure a box of tissues is nearby!
Share this story