Books
Mother Love: A-B-Cheeeese!
Written by Katie Hintz-Zambrano
Photography by Maria Del Rio
Jun 9, 2016
Sure, there are a lot of A-B-C books out there, but we've got a new version to add to the heap that just might turn into one of your faves. The brainchild of indie publisher and photo editor Paul Schiek, his art-collector/hair dresser wife Sarah, and lauded designer Jason Munn (Shiek's friend since childhood), A-B-Cheeeese! utilizes found vintage photography to give the alphabet an artsy, old-school twist.
After welcoming their daughter, Rosary, in 2013, the Oakland-based Schieks were surprised to find a lack of children's books with a focus on photography. Thus began a spate of weekend trips to flea markets in search of the throw-back pictures that would eventually fill their book. Think: F is for Fish, with a beyond-adorable photo of a kiddo holding his hooked prize, marked 'Hal, 1952,' H is for Hello, illustrated with a Sixties-era child on a rotary phone, P is for Piñata, and so forth, ending with the always-appreciated bedtime kicker, Z is for Zzz.
"Paul and I have a love of old things," explains Sarah. "When we got engaged in Buenos Aires we'd go explore the markets, spending hours digging through old boxes and photo albums, picking out pictures of couples frolicking in the surf, dancing, etc. Ultimately most of those photos became our wedding invites! The photos in A-B-Cheeeese! are a natural extension of that process. This time it was about finding interesting pictures of children for children and their loved ones to share."
While narrowing down their collection of kid-centric photos to just 26, the husband-and-wife team enlisted Munn (whose work is in the permanent collection of the SFMOMA) to handle the book's layout and graphics. All together, it adds up to a project that celebrates a bygone era and is timeless at the same time.
Sound like something you and your kids would dig? You can scoop up the $19 book right here.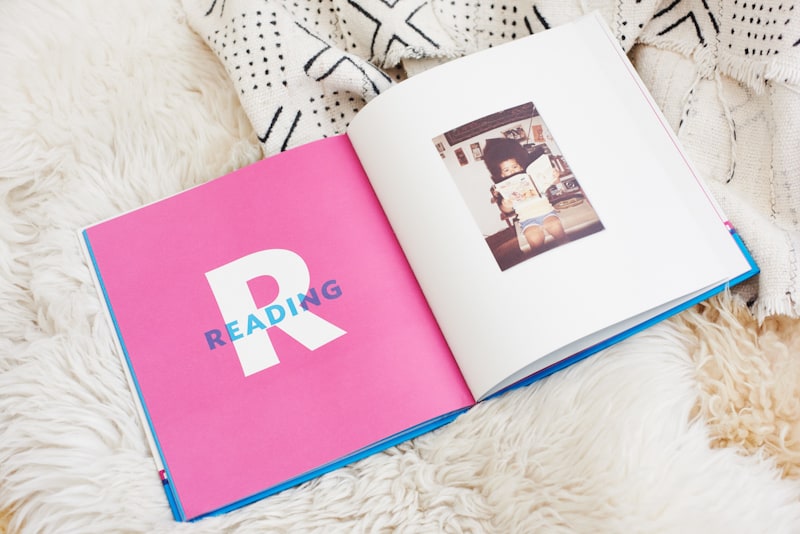 Share this story