Food
Just In Time For The Holidays, Coconut Bowls Launches Coco Kids
Written by Katie Hintz-Zambrano
Photography by Photos by Macqueen Brooke
Nov 19, 2020
Want to get your kiddos something that'll teach them about sustainability and that they'll have for life? Look no further than the latest release by the beloved Aussie brand Coconut Bowls! The makers of the original, handcrafted Coconut Bowl have just launched the super adorable Coco Kids line—a spin-off of small bowls and spoons crafted specifically for little hands.
Just in time for the holidays, the first product from the pint-sized collection is the Coco Kids Bundle, which includes two hand-crafted bowls decorated with playful paintings, two matching spoons, and two bamboo straws to complete the heirloom-worthy mealtime kit.
Just like the adult-sized versions, Coco Kids' signature bowls are handcrafted from otherwise wasted coconut shells. The sustainably minded founders of Coconut Bowls noticed that many of the discarded shells were too small for their main collection, but the ideal size for kiddos. So, they created the Coco Kids collection to share their love of eating from nature, while protecting the environment. 
Each Coco Kids bowl (and matching spoon) comes scribbled with a sweet hand-drawn 'Earth' or  'Ocean' design and is made from 100% coconut, bamboo, and ebony wood, which offer natural antibacterial properties.
Designed to improve your mini me's relationship with food and to teach them about products that are good for Mother Nature, the limited-edition Coco Kids Bundle comes in a reusable organic cotton carry bag that's perfect for on-the-go meals.
To check it out—plus shop the brand's other eco-conscious products—MOTHER readers can take 20% off the entire CoconutBowls.com site now until 11/26/2020, by using the code COCOMOTHER. Happy shopping!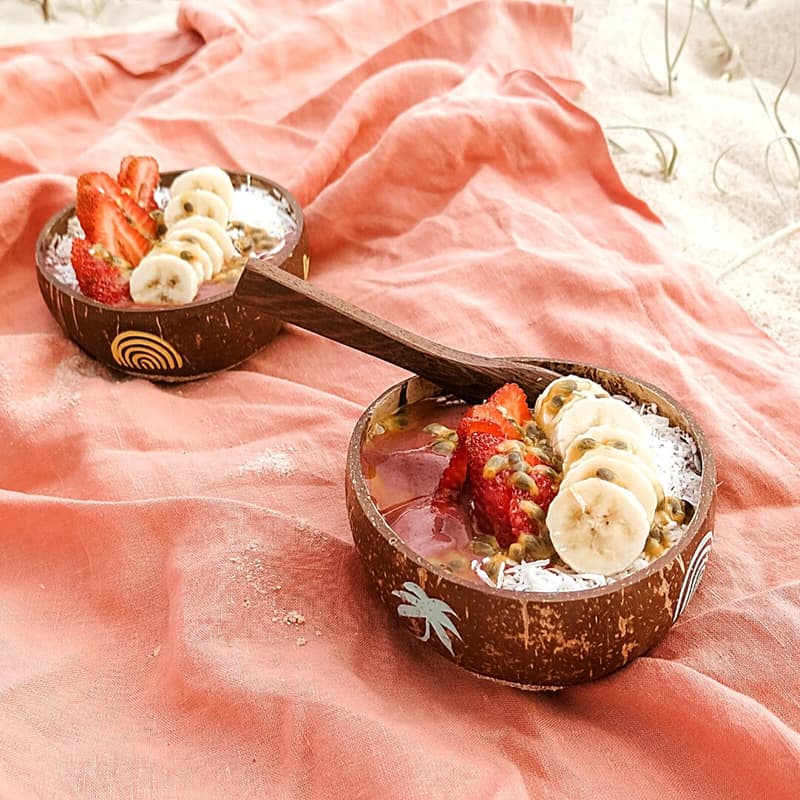 Share this story