Have a daddy-child pair you need to gift? Well, we've found the absolutely perfect present! Enter brand-spankin'-new label Tosan and its matching Pop and Tot sweatshirts. Made of super cozy, eco-friendly fleece, the $30 Tot crewneck comes in 2T, 4T, and 6T sizes, meanwhile the $65 Pop sweatshirt comes in three sizes and a handsome heather navy blue hue (so they're not 100% matchy-matchy).
Of course, this is just the first of many rad products coming from newcomer Tosan (short for "o-tosan" or "father" in Japanese). The label was created by Surya Kishi Grover and inspired by a decade-long career as a menswear designer, as well as seeing her husband become a father.
"After having our baby, I realized how hard it was to find cool, masculine (or, at minimum, gender-neutral) products out there," she says. "My vision is to create a trusted space where papas can go to get the supplies they need without sacrificing the aesthetic that they want. Curated goods for the adventure of fatherhood."
Be on the lookout for other great American-made basics, like swaddles, carriers, and bags by trusted third-party brands, plus more designs from the in-house collection to hit the site in early spring. But for now, gobble up these sweatshirts before they're gone!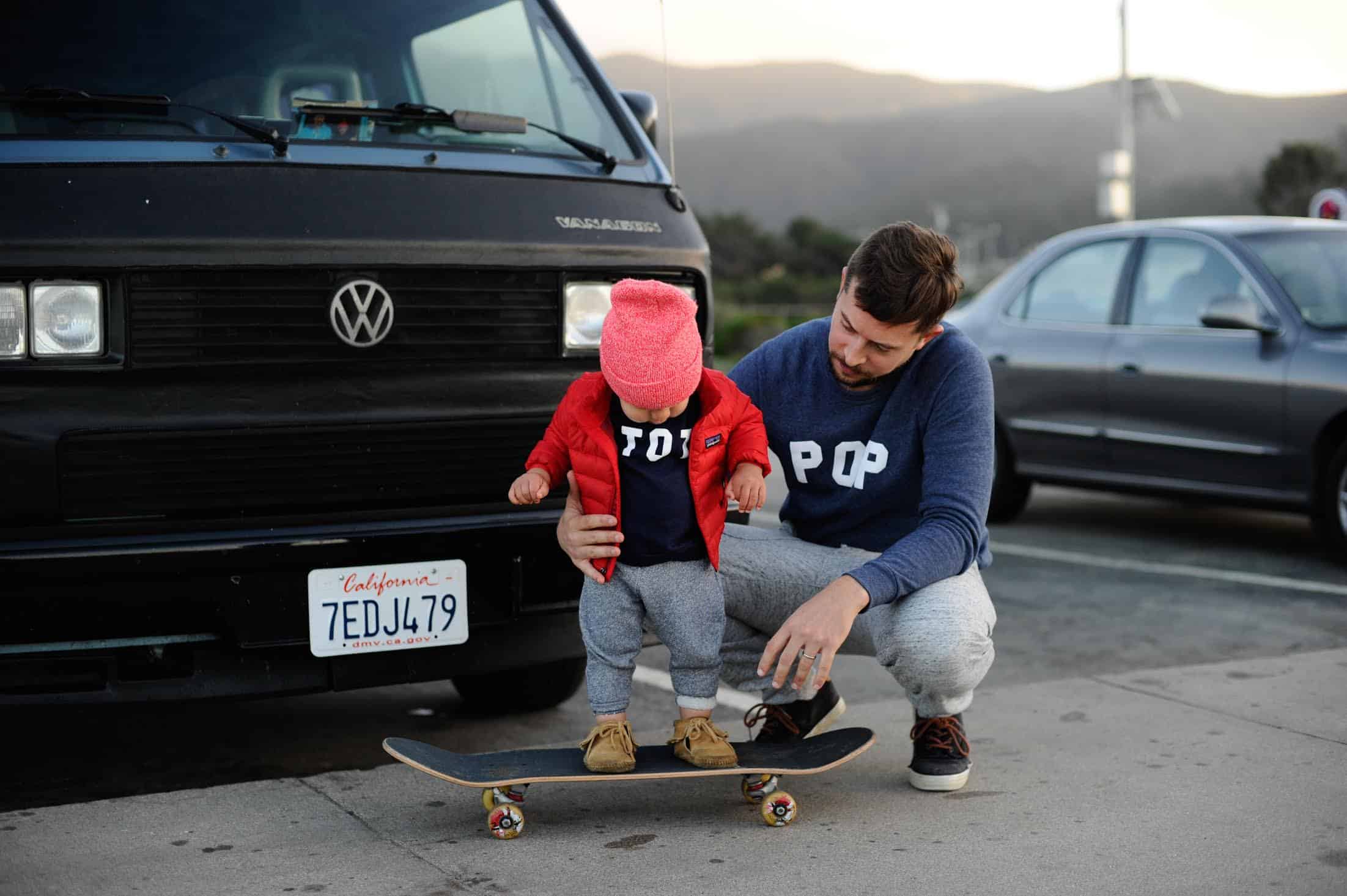 Share this story