Books
Best-Selling Sex-Ed Book "It's Perfectly Normal" Gets An Inclusive Update
Written by Katie Hintz-Zambrano
Photography by Photographed by JetKat Photo
Jun 4, 2021
There's no question about it, sex education in the U.S. needs an update. And while sex-ed in schools isn't always under a parent's control, what one teaches at home is. Which is why stocking your personal library with age-appropriate sex-ed titles is important.
Enter the best-selling book It's Perfectly Normal: Changing Bodies, Growing Up, Sex, and Sexual Health, which has sold over 1.5 million copies since its debut over 25 years ago. Now the classic family resource, written by Robie H. Harris and illustrated by Michael Emberley, is getting an important update, starting with its cover and title.
The newly named It's Perfectly Normal: Changing Bodies, Growing Up, Sex, Gender, and Sexual Health (note the addition of "Gender") features a vibrant purple cover with non-binary characters, a subject who uses a wheelchair, and another holding a cellphone, bringing it more firmly into circa 2021.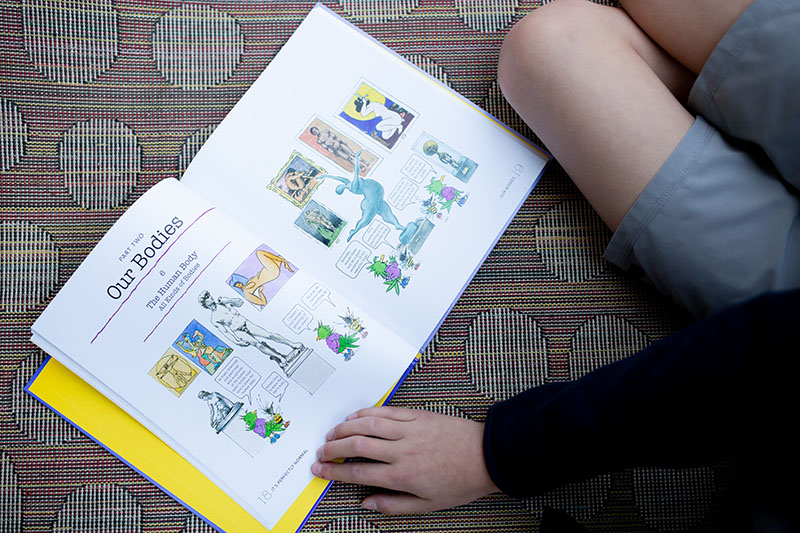 Of course, the more up-to-date and inclusive aspects don't stop there. The brand-new edition includes such updates as gender-inclusive information and language throughout; an expansion on LGBTQIA topics, gender identity, sex, and sexuality; the latest on sexual safety and contraception; a sensitive and detailed expansion on the topics of sexual abuse, the importance of consent, and destigmatizing HIV/AIDS; a revised section on abortion, including developments in shifting politics and legislation; and resources on how to safely use social media.
Created for ages 10 and older, the book also features new and refreshed art, as well as updated conversations between the book's entertaining narrators "The Bird and The Bee."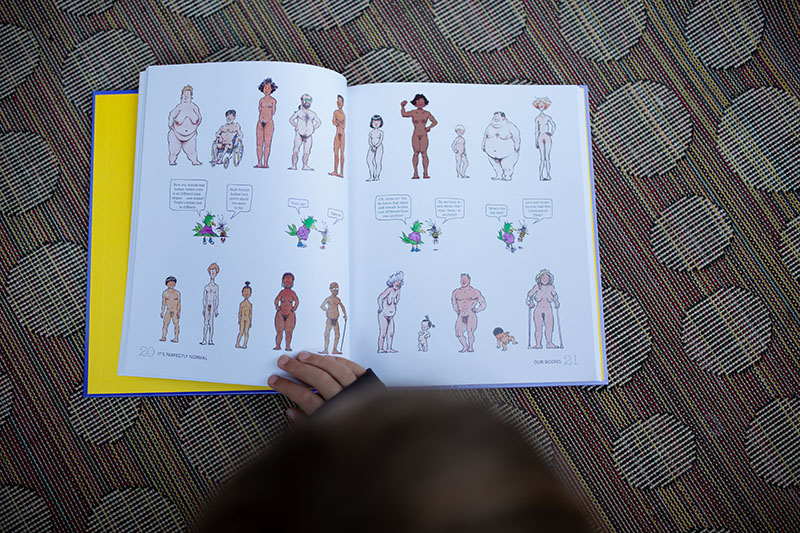 The new book, which incorporates the most current information from top experts in the field, is a part of Harris and Emberley's "The Family Library" trio, which includes It's Perfectly Normal, along with It's So Amazing: A Book about Eggs, Sperm, Birth, Babies, and Families, and It's Not The Stork: A Book About Girls, Boys, Babies, Bodies, Families and Friends (the latter two which we assume will get updated in the near future!).
For more on these best-selling books and how to talk to your kids about sex (and why it's hard for so many parents), listen to this recent podcast with author Robie H. Harris—also the creator of the "Let's Talk About You and Me" series, for kids ages 3 on up!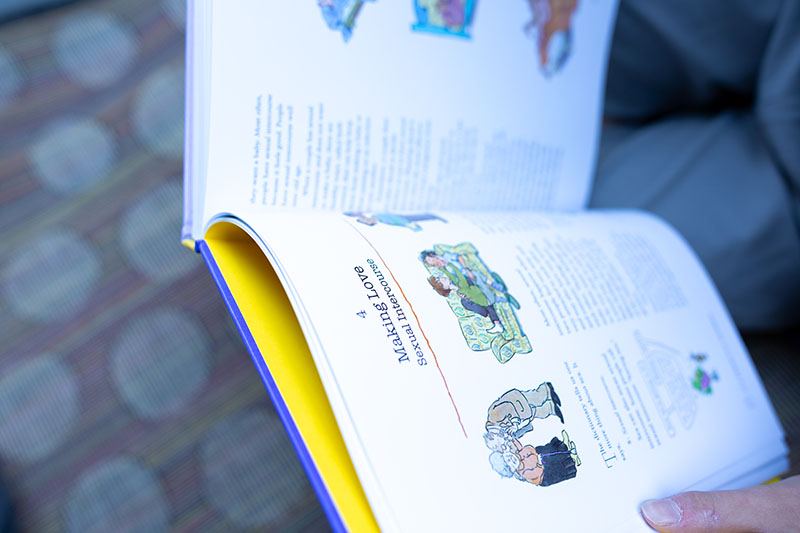 Share this story