When it comes to designers/businesswomen we admire, Jessie Randall of Loeffler Randall is definitely on the list. Her line of shoes, bags, and outerwear is the stuff our dreams are made of. Plus, she has a beautiful family—8-year-old twins, and a 5-year-old son—to boot. Here, the Brooklyn mama sits down with us for a cup of joe (or, in her case, tea) for a quick game of catch-up.
How do you take your coffee (or tea)? "Iced tea, from Coleur Café in Park Slope or Balthazar in Soho."
How do you treat yourself? "Sunglasses at Celiné, cut and color at Snip n Sip, vacations at Round Hill Jamaica."
Top 3-5 favorite spots in your hood? "In Soho, where I work: Jack's Wife Freda, Purl, Makie Clothier."
Flats or heels? "Flats."
Early bird or night owl? "Neither!"
What time do you wake up each morning? "6 a.m., unwillingly."
Favorite book or current book you're reading? "I'm currently reading Girl In A Band by Kim Gordon."
Favorite film? "Lost In Translation."
What's the best piece of motherhood advice you've received? "The days are long but the years are short. I.e. Treasure it! It goes too fast."
What excites you most about motherhood? "My favorite thing in the world is to snuggle my chubby 5-year-old in the morning."
What makes you most nervous about motherhood? "Safety."
What's your go-to family meal recipe? "Chicken pot pie, my mom's recipe."
What's one of your best childhood memories? "Spending my summers in Orleans in Cape Cod at the cottage that my great grandfather built, overlooking the ocean."
What won't we find in your closet? "Anything with logos."
What's your biggest flaw? "I have too many to count. The one that springs to mind at the moment is that I am a grudge holder. Not good, but I'm a Capricorn, so it's a bit predestined."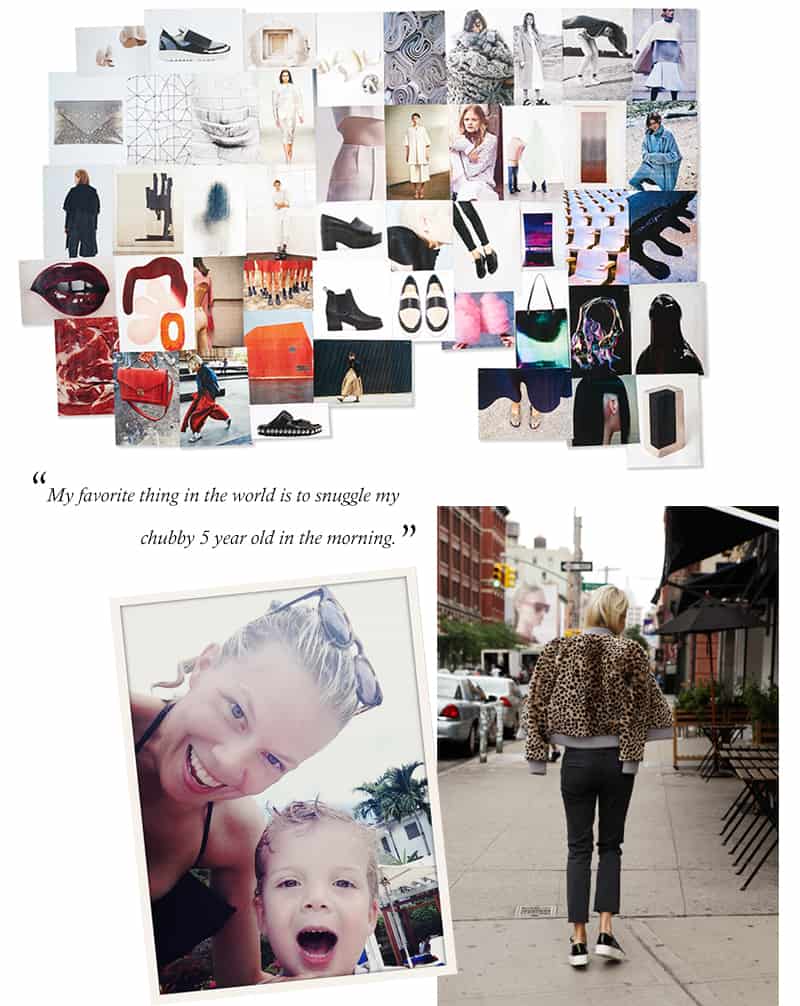 For more on Jessie and Loeffler Randall, check out the LR site and follow the Instagram feed.
Share this story