It happens to the best of us—the house is a little too quiet and our motherly instincts kick in and tell us that something isn't right. A mild panic sets in, and we immediately investigate only to find our child sitting in the corner snipping off those precious baby curls and long locks of hair. Sometimes we get lucky and catch them in the act before any major damage is done, but often times we're too late, the kids get scissor-happy and we walk into a Joe Dirt situation—or even worse, an Elmer Fudd situation.
First things first, take a deep breath. Breathe. It's only hair and it grows back. Wondering what to do next? You try not to cry, you try not to panic, you try not to get angry, and you call your hairstylist to try and remedy the situation as soon as her next available appointment.
In the meantime, or if the cut isn't too terrible, invest in accessories. We've rounded up some of the cutest clips, hats, and headbands to help hide the damage. And, to further lighten the situation, peep this cute video of two adorable sisters who made the chop!
1. Goody Girls Classic Barrettes, $6.50, Amazon. 2. Kitty Cat Clips, $13, The Sweet Fox. 3. Floppy Straw Hat, $18.98, Gap. 4. Fruit Snap Clips, $3.00, Hello Shiso. 5. Wovenplay Feather Headband, $48, Minikin. 6. Flower Fringe Snap Clips, $16.50, Crewcuts. 7. Liberty Baseball Cap, $39.99, Crewcuts. 8. Star Rainbow Headband, $40, Minikin.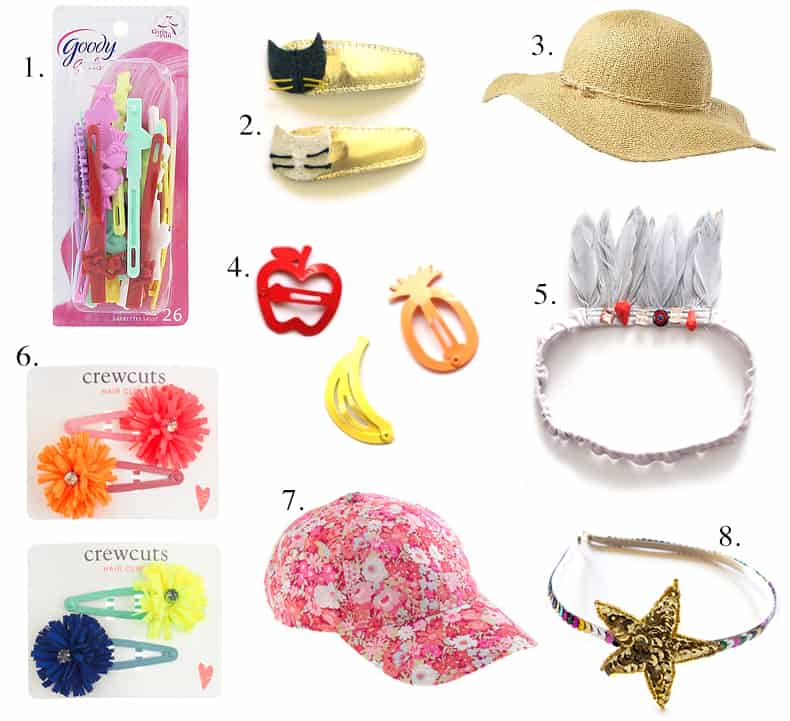 Share this story