There comes a time in every mother-daughter relationship when your little girl has a mini-me moment and wants to be just like you. She's there to watch you get ready for the day, she watches you pick out your clothes, apply your makeup, and most likely asks for a small amount of blush on her delicate little cheeks, some lip gloss, or some of your sweet-smelling perfume—which we all allow from time to time, because that's a part of being a child, right? Whether this stage of mommy worship comes at a young and tender age or during the pre-teen years, it's something pretty darn special and some life-long memories can be made during it.
So, if and when you decide that your daughter is ready for her first real big girl moment, might we suggest starting with something simple and transparent, like a subtle perfume or scented water? We happened to be ten years young when we received our first bottle and remember the excitement and responsibility that came with such a privilege. If you're thinking the time is near, we have some light and age-appropriate scents for your consideration. Bonus: Many are alcohol-free, which we think is a must!
Our top barely there scents for ages 4-12: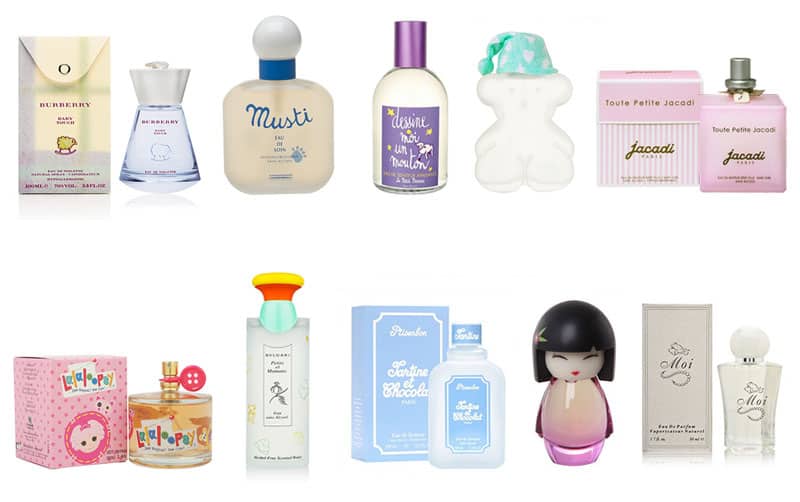 Top left to right: Burberry Baby Touch, $44. Musti Eau De Soin, $25.22. Le Petit Prince Dessine Moi un Mouton Fragrance Water, $8.99. Tous Baby by Tous Eau de Cologne Spray, $43.95. Jacadi Toute Petite Bebe Fille, $35.
Bottom left to right: Marmol & Son Lalaloopsy Eau de Toilette Spray, $17.22. Bvlgari Petits et Mamans' Eau de Toilette Spray, $60. Tartine et Chocolat Ptisenbon by Givenchy, $56.90. Kimmi Junior 5 piece Mini Set Collection, $48.88. Moi by Gendarme for Girls, $69.95.
Some more mature, yet subtle scents for young ladies, ages 13 and up: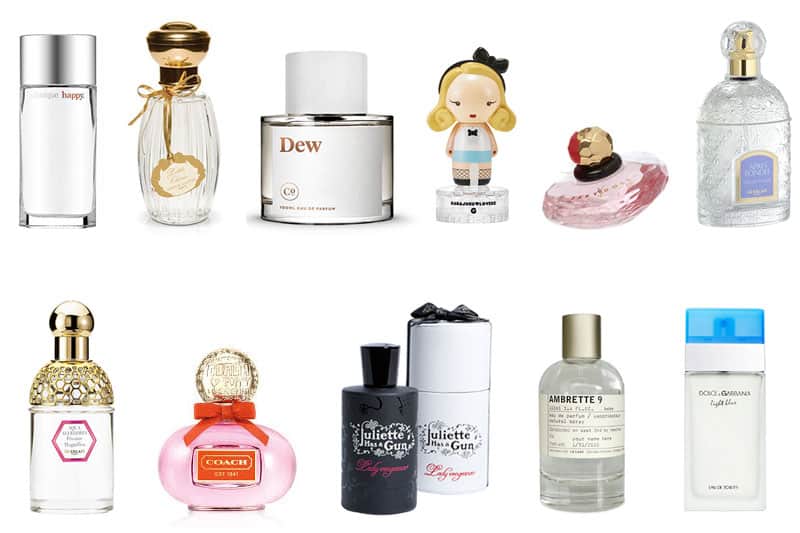 Top left to right: Clinique Happy, $86.05. Petite Cherie by Annick Goutal, $71.95. Dew by Commodity Goods, $108. Gwen Stefani Harajuku Lovers G Eau de Toilette Spray, $45. Yves Saint Laurent Baby Doll, $79.71. Apres L'ondee by Guerlain, $122.75.
Bottom left to right: Aqua Allergoria Rosa Magnifica by Guerlain, $109.97. Coach Poppy, $49.95. Juliette Has A Gun Lady Vengeance, $135.41. Le Labo Ambrette 9, $160. Light Blue by Dolce & Gabbana, $74.99.
Share this story