News
A Disturbing Art Project Shows What Social Media Is Doing To Our Teens
Written by Erin Feher
Photography by Photography by Rankin
Feb 26, 2019
Do teens think their real, unfiltered faces are fit for social media? A recent art project by the photographer John Rankin Waddell (known professionally as Rankin) revealed the disturbing answer. The British fashion photographer, who has shot nearly every celebrity on the planet, took portraits of 15 teenagers, aged 13 to 19, and then gave them five minutes to edit the pictures to make them "social-media ready" using the thousands of editing apps freely available on their phones. The teens then proceeded to widen their eyes, erase their freckles, puff up their lips, shave down their noses, and warp their jawlines.
The side-by-side portraits make up the photography series "Selfie Harm," and are are part of a project called Visual Diet, a campaign that explores the impact of imagery on our mental health.
"It's time to acknowledge the damaging effects that social media has on people's self-image," Rankin wrote on Instagram. The photographer says he believes selfie culture is both monotonous and dangerous. "It's just another reason why we are living in a world of FOMO, sadness, increased anxiety, and Snapchat dysmorphia."
Rankin blames both the easily accessible technology and the powerful influence of social media celebrities, who are setting the standard for the new aesthetic normal. "Displayed together, the unretouched portraits show the true face of youth and natural beauty, against the heightened, smoothed, and dramatically changed versions. The contrast brings to light the potential beauty ideals that each teenage individual experiences and perceives in their surrounding society, and the ease with which reality and fantasy can be blurred using this simple technology."
While Rankin's photo series is admittedly more art than science, recent studies back up his takeaways. Ilyssa Salomon, a doctoral student, and Christia Spears Brown, professor of psychology, at the University of Kentucky, observed 142 middle schoolers across four different schools as part of a study called The Selfie Generation: Examining the Relationship Between Social Media Use and Early Adolescent Body Image. It determined that by age 13, nearly 80 percent of teens have at least one social media account, and most of them spend approximately five hours a week interacting with it. The teens who reported posting more pictures on social media had a heightened awareness of their appearance, which was related to feeling more negative about their body.
"We were concerned that social media use, with its emphasis on evaluating how people look, might be associated with how early adolescents feel about their own bodies. Previous research has shown that the majority of girls in middle school are unhappy with their bodies. And yet, we also know that they spend every day looking at highly sexualized, highly curated pictures of other people on social media," Brown told Phys.org. "Adolescents are especially vulnerable because they are undergoing a lot of physical, social, and psychological changes that are a normal part of growing up. With puberty, adolescents' bodies are changing in many different ways. They are more focused on the opinions of their peers than ever before. All of these developmental changes place early adolescents at greater risk for developing negative body image, and in the worst-case scenario, subsequently eating disorders."
Rankin's "Selfie Harm" photo series offers a unique and jarring insight into teens' personal vision of perfection, and demonstrates how easy it is to create a new and enhanced version of yourself. And while none of the teens Rankin worked with chose to leave their photos unedited, Rankin did emphasize that not everyone preferred their altered image. "PLEASE NOTE," Rankin wrote, "The majority of subjects preferred their original image." Rankin's photos were on display at the London offices of the creative agency M&C Saatchi through January, along with other works created for the Visual Diet Campaign. While the show has closed, the campaign lives on, where else? On Instagram.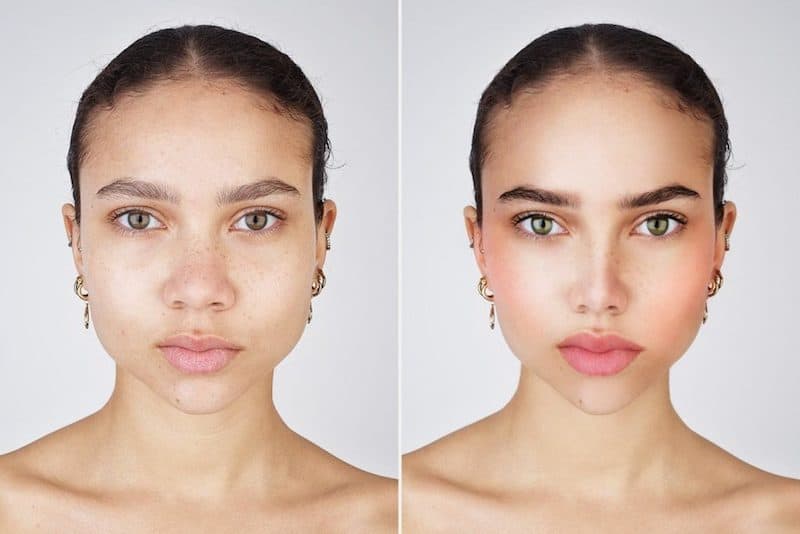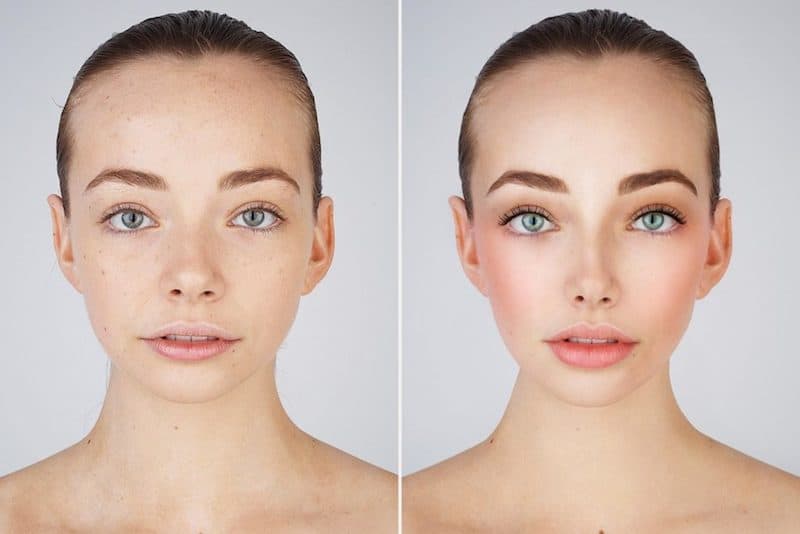 For more on the effects of media on kids and teens, check out Teens Talk About the Impact of Social Media, and How To Fight Gender Stereotypes in the Media Your Kids Consume. 
Share this story