Books
The Rock From The Sky by Jon Klassen
Written by Katie Hintz-Zambrano
Photography by Photographed by Tyra Mitchell
Apr 16, 2021
Multiple award-winning author/illustrator Jon Klassen is back at it again with the release of his latest title, The Rock From The Sky (also sure to be a hit). If you don't know Klassen by name yet, you might know him by his quirky titles that are beloved by kids, like his headwear-themed trilogy I Want My Hat Back, We Found a Hat, and This is Not My Hat, amongst dozens of others (including a long-standing collab with children's author Mac Barnett).
The most recent creation from Klassen—an L.A.-based father of two whose studio we toured in 2019—is the story of a mysterious giant rock that falls from the sky and three hat-wearing animals (a turtle, a snake, and an armadillo). Like his books that came before it, The Rock From The Sky features Klassen's signature matter-of-fact banter between the animals, which is infused with a hearty dose of dry humor that is sure to delight readers of all ages.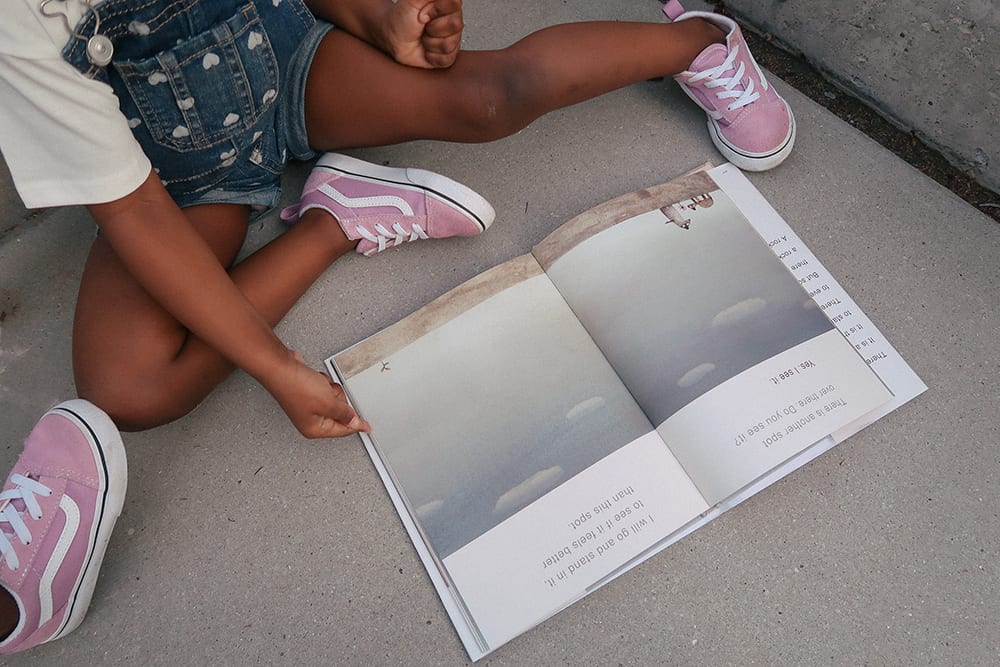 For example, in a scene in which turtle has clearly just climbed up the rock and fallen onto his back, the chitchat goes something like this:
What happened?
Nothing.
Were you climbing on it?
No.
Did you fall off?
No.
Do you need help?
No. I do not need help.
OK.
I never need help.
OK.
Laid out over five short chapters, we see the animals squabble about whose spot on the ground is better, until a gigantic boulder falls from the sky and lands right in Turtle's precious spot. Fitting for a book published during a pandemic, ominous feelings and a dash of impending doom abound, as well as themes of daydreaming about the future, social isolation, loneliness, and stubbornness between friends.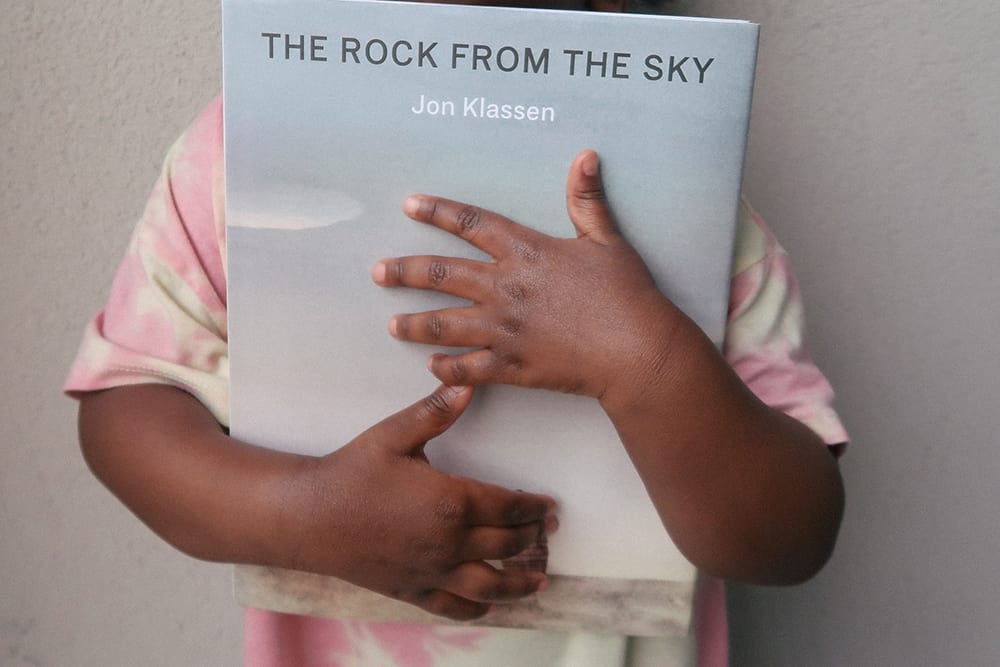 While we don't want to give too much away, the ending does involve a giant walking eyeball that shoots lasers from its face. Which is all to say—The Rock From The Sky is no typical bedtime story. But it's a page-turner that'll surely lead to lots of fruitful conversations amongst kiddos and adults about what it all means!
In other words, it's a 2021 classic in the making.
Share this story