Breastfeeding
Meet Willow: A Wearable, Wireless Breast Pump
Written by Katie Hintz-Zambrano
Photography by Photographed by Maria Del Rio; Styled by Kendra Smoot
Feb 26, 2018
It was the news that made all the Facebook moms groups (or at least our Facebook moms group) rejoice. A wearable breast pump—featuring no external tubes, no dangling bottles, and no bulky carrying case—debuted at the 2017 Consumer Electronics Show, creating major buzz. And now, mamas, it's finally ready to hit your home—or, more precisely—your bod.
The name of the wearable pump is Willow, and the folks that are bringing it to market explain that they truly know the needs of modern lactating ladies. "We recognize that Willow is part of a larger effort happening to better the lives of women," says Wilow CEO and President Naomi Kelman. "We are a mom-first company committed to getting moms one step closer to balancing motherhood and womanhood, and it is heartwarming to hear how Willow is really making a difference for moms."
At the end of last year, the pump was beta tested on busy, lactating moms across the country fed up with the currently arduous and antiquated process of pumping. In a subsequent survey of 300 users who pumped with Willow for at least a month, over 80% reported that the wearable pump helps them balance their lives and makes pumping less stressful. Meanwhile, over 90% stated they are able to multi-task while using Willow, the majority of which reported being able to relax and spend more time with family. More than 90% also said that Willow makes it easier to pump in different places, with 63% reporting they consistently used the Willow for pumping outside of the house.
"Before Willow, I was about to quit pumping, which would mean quit breastfeeding," Zoe K., a Willow beta user, explained. "Willow has freed me from my old pump's tubes and wires that tied me and held me back from all the things I needed to do during my days. With Willow, I have my self respect back with Willow and my daughter has many more months of breastfeeding to look forward to."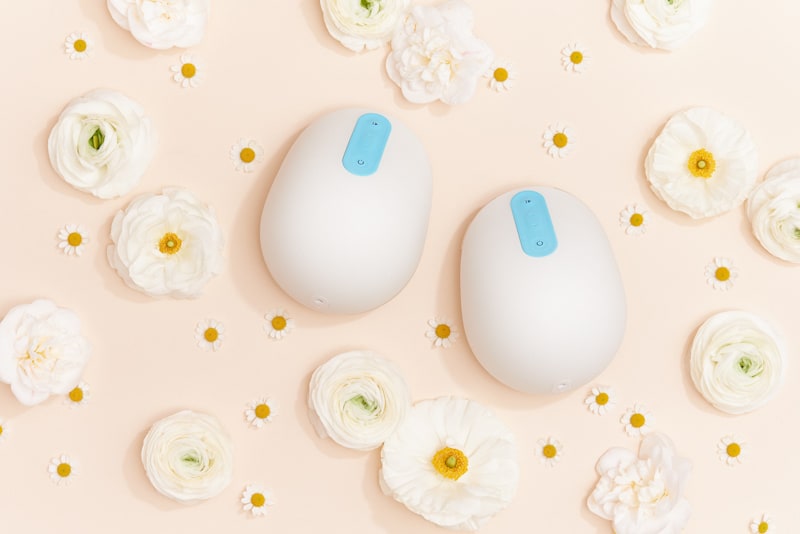 So, how exactly does this product work? In essence, there are two wireless pumps that mamas can place directly into their bras. Stretchy nursing bras with no underwire are best, as the pumps will add a cup size once worn. There are two sizes of flanges to choose from—24mm or 27mm—and wearers place their nipples directly in the middle of the flanges. While Willow pumps milk, the wearer is doing…whatever!
The sleek and innovative product includes three buttons—an on/off switch, pump/pause button, and suction controls to increase or decrease pressure—and it also has an accompanying iPhone app which tell mamas how much milk they've expressed during each session, as well as a running log of all sessions over time.
Each pump is outfitted with a 4 oz. spill-proof bag for milk collection, which can easily be popped out after pumping and stored in the fridge or freezer. When not in use, there's a charger to plug the pumps into if they need recharging. (A full charge lasts at least 5 pumping sessions.) Wearers can check the battery level on the pump by pressing the on/off button after each session.
Sound like something you're dying to try out first hand? The all-in-one pump is now available to purchase on willowpump.com. The pump itself is $479.99 and comes with a stack of milk bags to start. Packs of 24 milk bags are also sold separately for $11.99.
This post comes courtesy of Mother + Willow.
Share this story