It's horoscope time! Check out what's in store for you this month by reading through the larger themes of these April 2023 horoscopes, then finding your specific sign below.
The astrological momentum of the year steadily increases with every passing month, and April lifts the crimson curtain on what shapes up to be a show-stopping season. The first significant eclipses of 2023 are underway: Unpredictable, unnerving, but also necessary cosmic events in the very human effort to move forward free of all past tethers prohibiting evolution.
Karmic progress is one way to put it, but perhaps a simpler view is cutting through the static, the noise, the junk of it all to reveal a destined potential—at least, the first layer. Eclipses are bookended in twos, and April is just round one. A second and final eclipse of spring occurs in May; an encore of eclipses round out the year in October, connecting back to what transpires now.
But let's come back to the present. Interpersonal dynamics and relational dances take center stage as April begins. Information-driven Mercury enters Taurus on April 3, urging a practice of putting the money where the mouths are when it comes to creature comforts and sensible sensuality. Balance and accountability in relationships are highlighted by a Libra full moon on April 6. Authenticity is key to showing up for every meaningful relationship, but none more important than the one you forge with yourself.
Venus fractals into Gemini on April 11 supporting an open-minded and intellectually curious approach to love, beauty, and financial security. Embracing dualism is a nourishing protocol to greater understanding. Just as it is possible to hold two oppositional beliefs as equal truths, it is also possible to achieve a successful outcome by approaching things from different directions—sometimes all at once! Oh, Gemini.
An incredibly powerful solar eclipse and new moon in Aries crown the month with the promise of permanence in change on April 20. Consider this the mother of all "fresh starts" in astrology speak, landing with a big bang. In fact, this eclipse could be the dynamite stick that sets off the most empowering and self-starting chapter of the year. However, this adventure will still require careful consideration and judicious awareness: Mercury turns retrograde on April 21, pressing the breaks so we don't slide and careen down this magic mountain like a runaway train.
April Legend
April 3: Mercury enters Taurus
April 6: Full Moon in Libra
April 11: Venus enters Gemini
April 20: Sun enters Taurus, New Moon and Solar Eclipse in Aries
April 21: Mercury Retrograde begins
Find Your Sign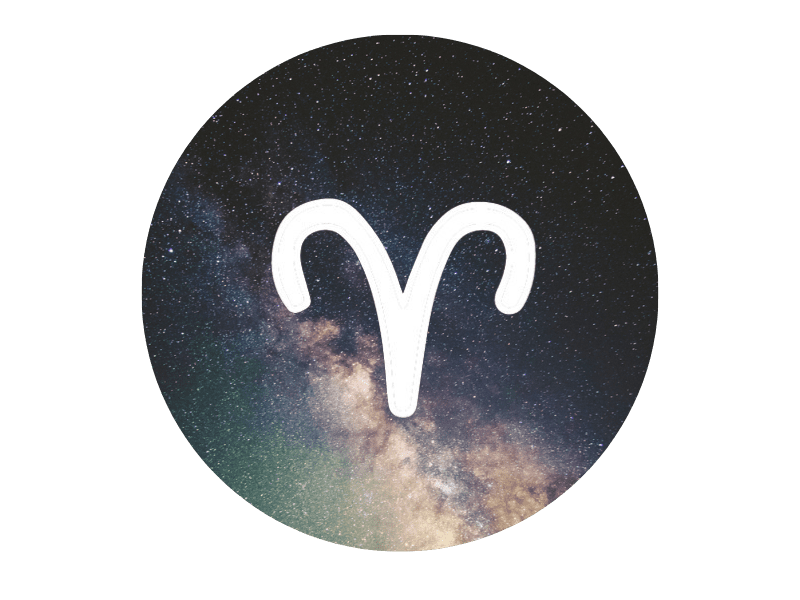 Aries - Return to the Self
March 21 – April 19
April is a month colored by bold authenticity and the return to your Self with a capital S. Staying true to yourself is a learning journey in April, which may begin with a litany of questions about the suitability of your close intimate partnerships. A Libra full moon (April 6) prods your partnership sector could spark a revelatory period about what you bring to the proverbial table. While a breakup is possible, a relationship retooling is equally likely.
Money is your sweet spot this April. Mercury traverses your house of income from April 3 onward, followed by Venus occupying your messages sector on April 11. If financial negotiations are necessary, this is your month to tackle them.
But the really big news of the month lands on April 20: a potentially life-changing solar eclipse and new moon in your sign. This is the first eclipse of 2023, and though it falls only one day before Mercury retrograde begins, it will be a key ingredient in understanding exactly how to live your life by design. You can't turn back now.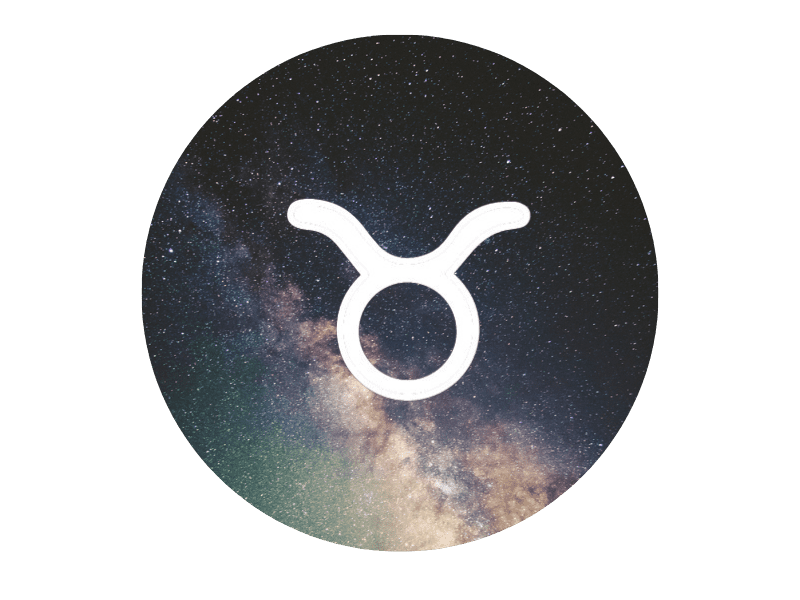 Taurus - Re-Balance
April 20 – May 20
Restoring balance in your daily life is the key focus of April's astrological outlook, Taurus. A full moon in equilibrium-oriented Libra on April 6 highlights the difference between supportive habits and those that may cause setbacks.
Addressing unhelpful habits could garner immediate positive impacts seen in your health and finances. In fact, money is on an upswing this month with Venus, your ruling planet, traversing your earned income sector. Mercury will be in your sign for most of the month, making your powers of persuasion magnetic.
Later in the month, a solar eclipse and new moon in Aries (April 20) jolts the part of your chart ruling privacy, secrets, and the subconscious. Eclipses can be troublesome cosmic shakeups, so don't push yourself to be public-facing this week. Sending mixed signals is entirely possible. Mercury turns retrograde in your sign on April 21, giving you all the more reason to sit back and reflect privately.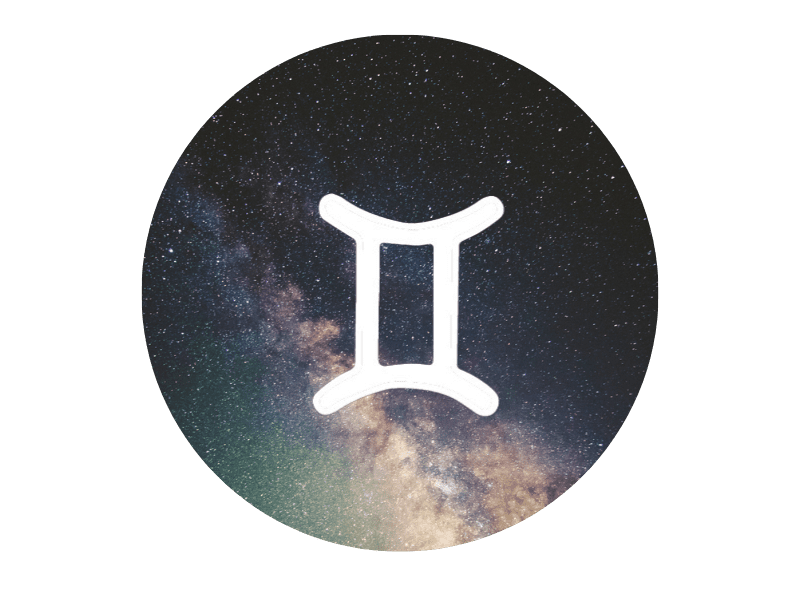 Gemini - Interpersonal Interlockings
May 21 – June 20
Life sits at the intersection of tradewinds this month. You're definitely in flux, but that doens't necessarily mean you're in crisis. A Libra full moon (April 6) sparks heightened emotions in response to how your love life is evolving alongside your personal growth. If you're unhappy or feel unfulfilled in a relationship, this could signal a break. But if things are going well, this lunation could be a turning point for a much deeper commitment ahead.
Venus enters your sign on April 11, ushering in a time of harmony and self-trancendence. Enjoy a boost of confidence and magnetism. And if you've been considering pursuing education or self-development, mid-month is a prime time to take the plunge.
A major solar eclipse and new moon occur in your social sector on April 20. Now is the time to welcome new friends and accept invitations to mingle with a fresh circle. You never know who you could meet, and with a cosmic event like this, it's clear friendships will be a keystone to your next big move.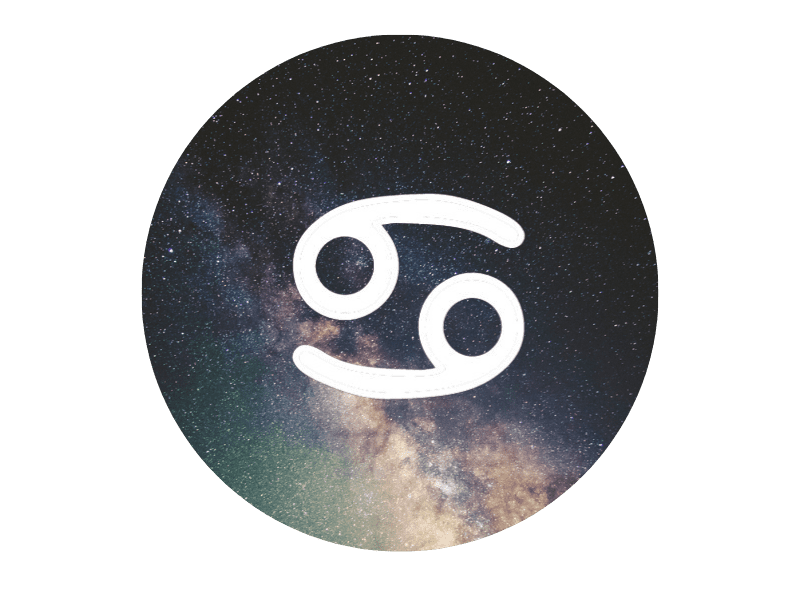 Cancer - Quiet Storm
June 21 – July 22
April is set to be an emotional month, beginning with a Libra full moon in your domestic sector on April 6. Distressing news could rock your home and family life, though you have a wealth of support to help you handle anything that comes your way with diplomacy and poise. This could be a taxing stretch of weeks, so prioritize your peace with gentleness and rest whenever possible.
Love and romance goes undercover for a more private, low-key vibe once Venus enters your house of secrets on April 11. Take this opportunity to tuck away with your sweetheart someplace quiet and chaos-free. Reach out to a therapist or counselor if you've been struggling to heal from past trauma and heartbreak.
Career-wise, you'll be shouting "success" from the rooftops by month's end. A powerful solar eclipse and new moon land in your professional sector on April 20, spelling fireworks. Consider this a permanent turning point in your work life. Buckle up!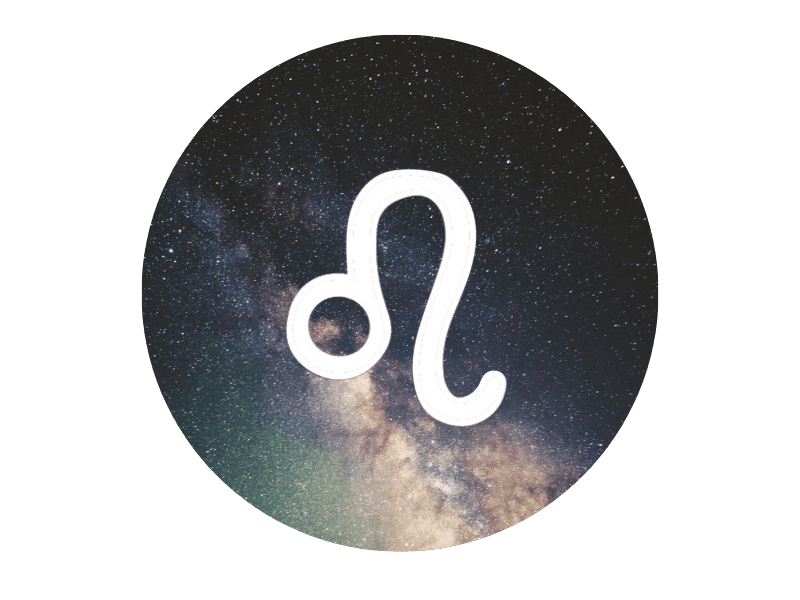 Leo - Bigger and Better
July 23 – August 22
Talk is cheap this month but your friends aren't. In fact, your social connections could be your peace—and maybe even a lifeline—in April. Having the courage to strike up a difficult conversation with balance and empathy in mind is your superpower during the Libra full moon on April 6. Then, Venus enters your friendship sector on April 11, infusing your social life with lightness and fun. If you're single, a friend may turn into a romantic interest or introduce you to a new and special somebody. This isn't the month to be a hermit!
Your mind and spirit is set to expand later in the month with a gorgeous solar eclipse and new moon in Aries. Grand new beginnings are in store for your intellectual and spiritual life. However, watch out for over-promising and under-delivering in your professional life once Mercury turns retrograde on April 21.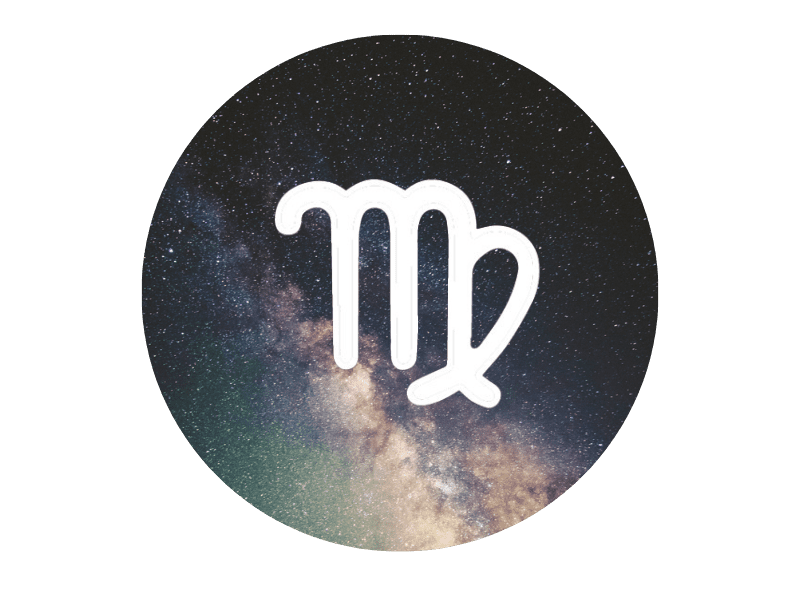 Virgo - Happy Returns
August 23 – September 22
The rough and uncertain hike to financial security continues this April with significant transitions in your relationship with money around every turn of the pathway. A Libra full moon (April 6) falls in your earned income sector, which may trigger a phase of reluctant instability. You may have to tighten your belt—or part ways with something valuable—to temporarily make ends meet.
Meanwhile, you could be seconds away from a potentially life-changing professional windfall. Venus moves into your career sector on April 11 where she'll conspire to help you land a dream job or complete an impressive project. What you invest in now—meaning, time, money, resources, faith, energy—could have significant returns in a matter of weeks.
In fact, the solar eclipse and new moon on April 20 could be just such a mile-marking cosmic event for ROIs. Income and praise might come streaming through alternative and unexpected sources. The more unconventional and entrepreneurial your spirit, the greater the returns.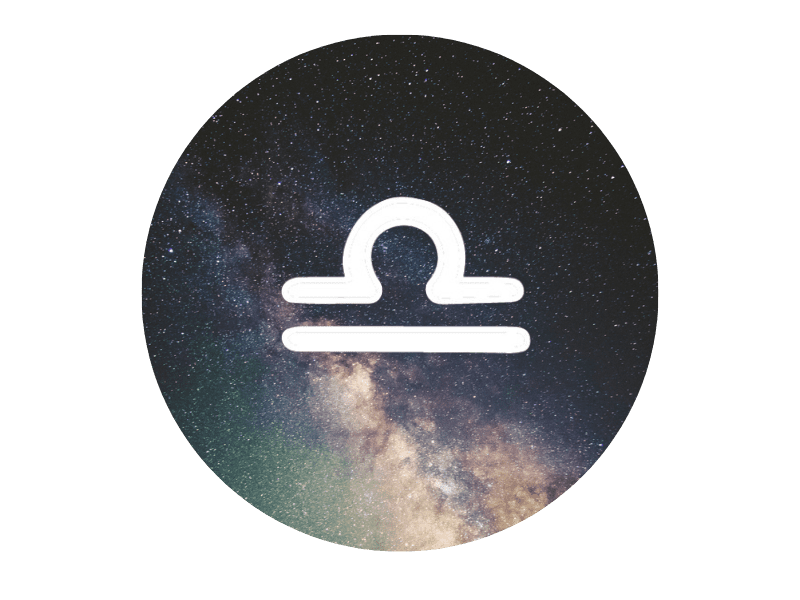 Libra - Lit Fuse
September 23 – October 22
Despite your reputation for remaining generally calm, cool, and collected, emotional regulation may not be your strongest suit early in the month. A major full moon in your sign on April 6 brings tender awareness to a growing bitterness within a relationship. You may feel taken advantage of or swallowed whole. Freakouts and outbursts are probable and they may also be necessary to clear the air.
Bottom line: You need a vacation, and Venus, your ruling planet, supports your desires for a little expansive R&R. After April 11, you'll be dreaming of expansive new locales to visit. Whether literally or virtually matters little; the point is that your imagination is flowing, allowing you some breathing space to rest your mind.
Revolution hits your partnership zone on April 20 with a massive solar eclipse and new moon. The explosions detonated in your relationships earlier this month may have set off a string of events karmically designed to swipe the score and start fresh. Single? This could indicate a brand new love headed your way.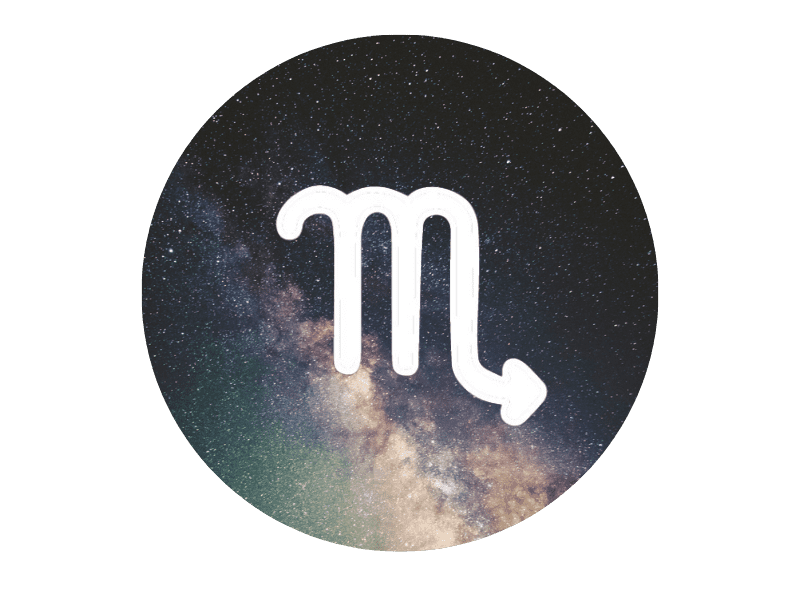 Scorpio - Take Care
October 23 – November 21
Health is wealth, and this month, you can't afford to let your mental or physical wellness slip into the backburner seat. Turning the calendar page into April may feel draining, especially near the Libra full moon (April 6). Keep your schedule as flexible as possible to afford extra sleep and restful moments. Downtime could prove essential to incubating your most useful and creative ideas. Even if you're simply strapped for time, maintain a gentle inner dialogue through the month's probable chaos.
Venus shifts into the part of your chart ruling cooperation on April 11. Look out for offbeat opportunities to boost your income and generally survive outside of a conventional grind. Mid-month is a prime time for financial negotiations of all kinds.
Those pesky health and wellness hiccups may become bigger problems later in the month if neglected. A firebrand solar eclipse and new moon kicks off a rollicking eclipse season on April 20, shedding piercing light on where you haven't exactly been taking care of yourself. Fortunately, this eclipse's strong suit is finding help.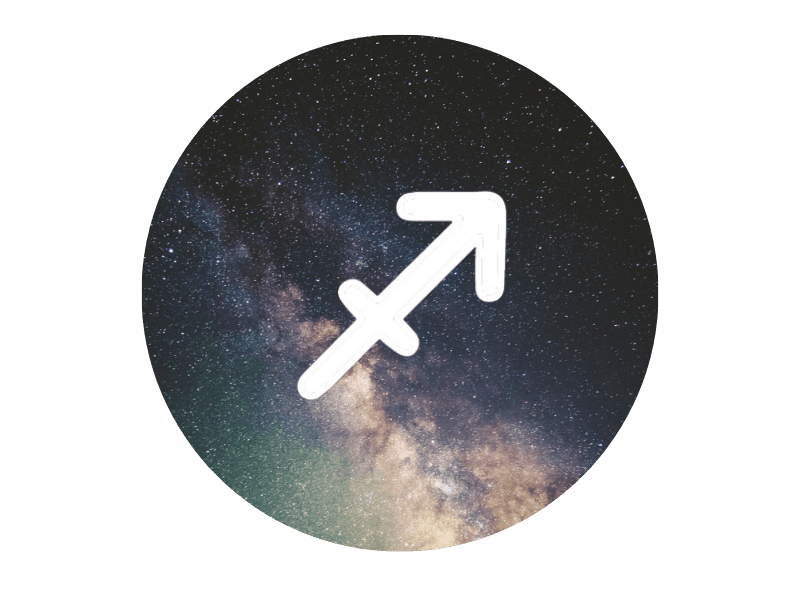 Sagittarius - Driven by Vision
November 22 – December 21
Seeing codependent relationships for what they are is an expected trend of April, especially during the Libra full moon (April 6). Recognizing an unhealthy imbalance could be the breaking point you need to finally shrug off one-sided friendships. Meanwhile, love deals a romantic hand with Venus glittering about in your partnership sector. These Venusian rhythms bode as well for lush financial prospects as they do romantic harmony.
A solar eclipse and new moon in Aries brings explosive fertility to your creative pursuits on April 20. Consider this lunation the emotional jet fuel needed to get your next big project off the ground, which could literally mean a new baby for those craving family expansion.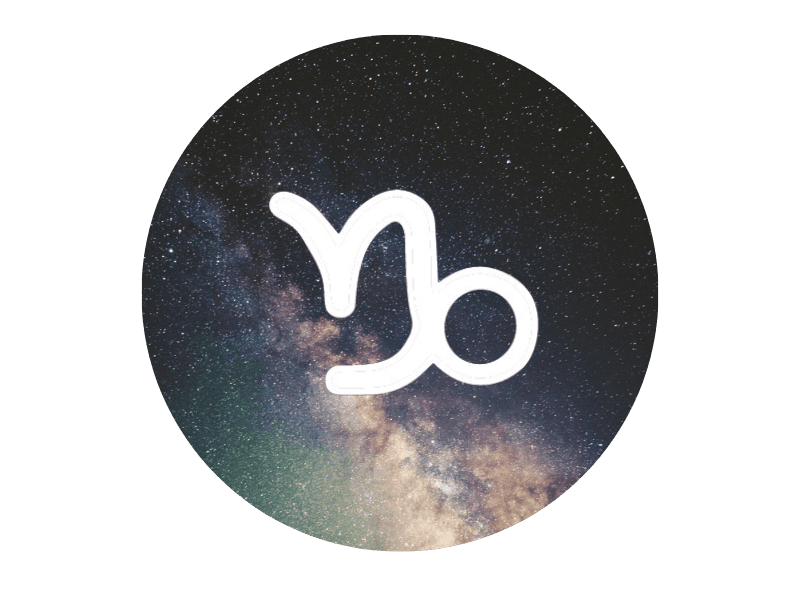 Capricorn - Firebrand Efforts
December 22 – January 19
Giving yourself permission to move on from a stolid situation is sometimes the fiercest form of gentleness for your tenacious, dedicated sign. Transitions of this nature are possible this month, especially during the Libra full moon on April 6. Professional waters should run much more smoothly after April 11 when copacetic Venus transits your work sector. Keep your eyes peeled for lucrative entrepreneurial possibilities, such as freelance assignments or gateways to launching your own thing. Workplace romance could also be just as likely.
An Aries solar eclipse and new moon on April 20 could be the final straw that bottoms out your domestic setup. Yes, end of month may be stressful and chaotic, but it could also be the fuse that detonates your most efficient and spirited house-hunting expedition yet. And with so much fire in your intent, you're sure to find the right fit for you and yours.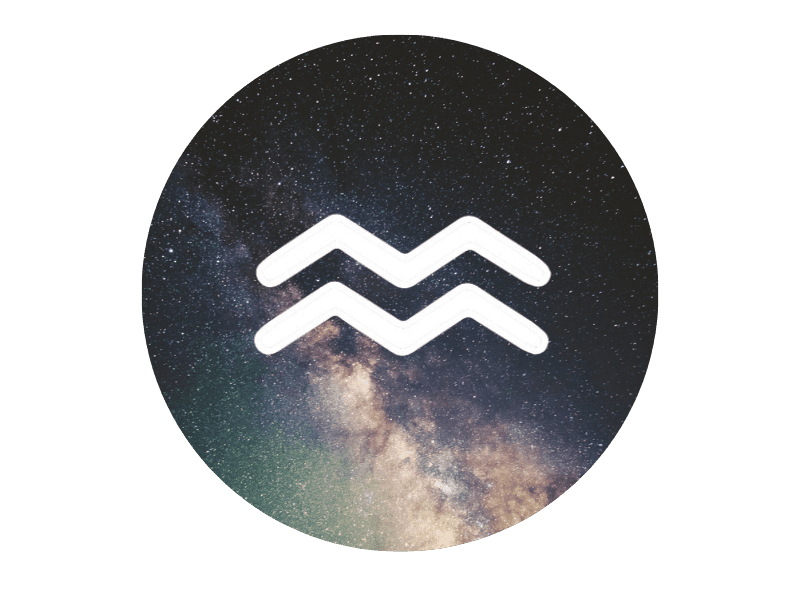 Aquarius - Storytime
January 20 – February 18
Early April is closet-cleaning time for old mental habits, philosophies, and schools of thought that you've outgrown. This includes stinky old narratives woven too tightly around your scope of experience, bad and good, but especially bad. A sensible Libra full moon on April 6 helps you air out your mental load and find the truth while ditching the rest.
Optimism swells in your love life with Venus transiting your true love sector after April 11. Fate materializes fast this month. Single? You could find yourself in the right place at the right time to meet someone significant. Couples, on the other hand, can look forward to embarking on a new chapter tinged with adventure.
You might not be able to keep a lid on the stories you carry that are just dying to be told. A dynamite solar eclipse and new moon in Aries (April 20) contains an indelible spark that could inspire you to finally write that memoir or novel, or at the very least open up to those closest to you. Choose your nimble words with grace, though: Mercury turns retrograde on April 21, adding a complex flavor to your word salad.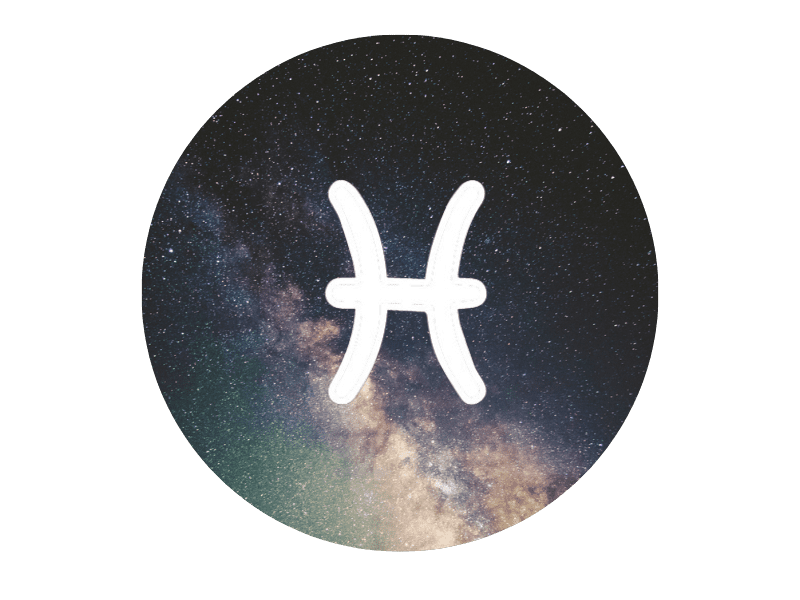 Pisces - A Job Well Done
February 19 – March 20
Just as we shed wooly outer layers at the spring ramp-up in the Northern Hemisphere, your sign too will begin shedding through April. Only in your case, you'll be dropping chunks of debt and other financial burdens, some of them rather sizable and significant. You'll feel a whole lot lighter in the debt department near the Libra full moon on April 6, and may even have the benefit of confidence to begin monetizing one of your many great talents.
Things at home will feel lighter this month, too. Benefic Venus shifts into your domestic sector on April 11, shining her warmth and harmony into your private family life. Your nest will be a great bastion for all the hard-but-rewarding work the cosmos have in store for you. A powerhouse solar eclipse and new moon in Aries (April 20) all but guarantees success where you've put your nose to the grindstone. This is an incredibly promising time for increasing your income and generally ensuring financial stability for a job well done.
Share this story