It's horoscope time! Check out what's in store for you this month by reading through the larger themes of these January 2023 horoscopes, then finding your specific sign below.
A brand new year rings in as fresh as a newborn and as tender to touch. Core emotional needs are highlighted at the start of the month, but unlike a new baby, it's up to each individual to ensure that those needs are met and honored. After all, a Cancer full moon on January 6 reminds us that we teach people how to treat us and often bring those lessons home to our children and families.
Mars finally turns direct on January 12 after a lengthy—and at times demanding and painful—retrograde period. Shortly after on January 18, Mercury turns direct, helping untangle the crossed wires and make it all make more sense.
Aquarius season officially begins on January 20, followed by a stunning new moon in the sign of the water bearer. This lunation has incredible potential to magnify our efforts towards accomplishing personal goals. Every tool you need to thrive in emotional intelligence is already within you.
January Legend
January 2: Venus enters Aquarius
January 6: Full Moon in Cancer
January 12: Mars turns direct in Gemini
January 18: Mercury turns direct in Capricorn
January 20: the Sun enters Aquarius
January 21: New Moon in Aquarius
January 22: Uranus turns direct in Taurus
January 26: Sun enters Pisces
Find Your Sign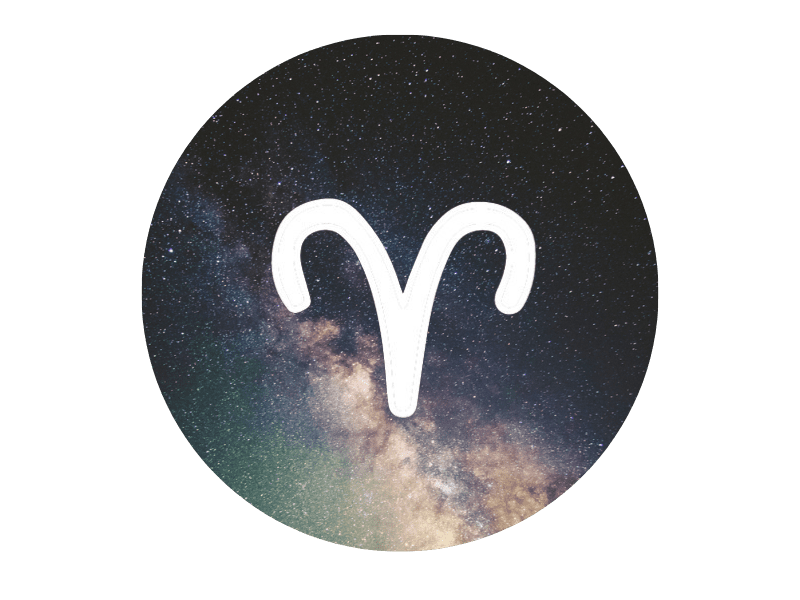 Aries - Home and Away
March 21 – April 19
There's no place like home, and for the first half of January, you may feel torn between spending time with your family and pursuing your career. A full moon in homey Cancer (January 6) signals that it's okay to slow down and focus on quality time after spending so much energy on zooming ahead in other areas of your life.
You finally start to feel like your old self after January 12 when Mars, your ruler, turns direct. Love and eroticism may return to your life with incredible speed. Mercury turns direct on January 18, further helping to alleviate mental fog.
Fulfilling new social connections are right around the corner with a new moon in Aquarius (January 21). Volunteering or spending time helping with a humanitarian organization could help foster critical friendships this month. You never know who you could meet!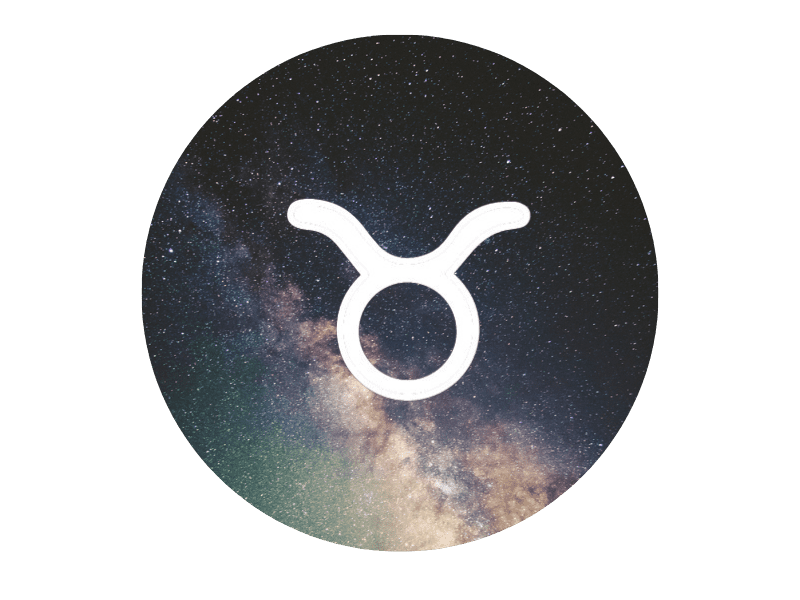 Taurus - Total Gains
April 20 – May 20
A strong sentimental connection to your family and friends colors the first weeks of the New Year. Be prepared to celebrate during a full moon in Cancer on January 6: a sibling or close relative may share some exciting and happy news.
Your career is also a strong point this month with Venus, your ruler, hanging out in your work sector. If you've been aching to get ahead, just wait until Mars turns direct on January 12. Mercury turns direct days later on January 18, further jolting the momentum towards your goals. An Aquarius new moon (January 21) keeps you on your toes by sending career opportunities tumbling your way.
Love and friendship could become more interesting after January 26, when Venus moves into your social sector. Think about mixing romance and fun with friends. If single, consider letting your friends introduce you to someone new.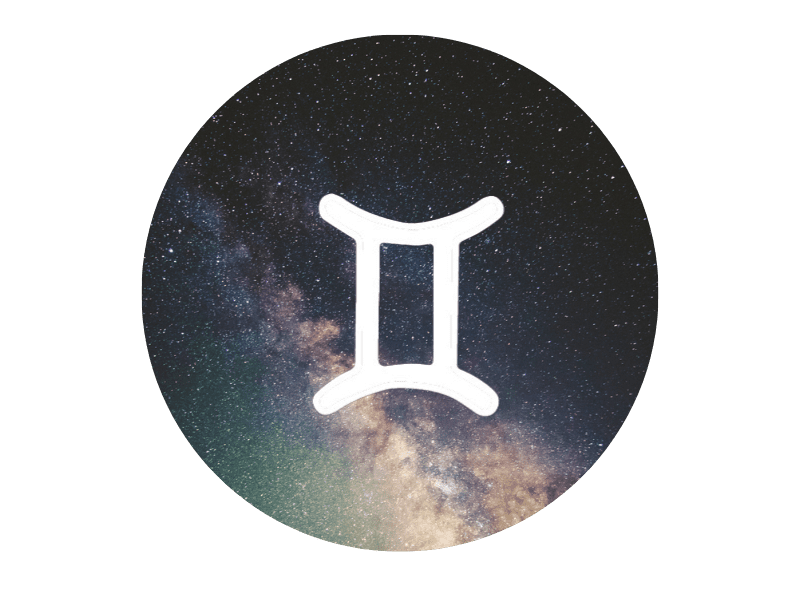 Gemini - Blast Off
May 21 – June 20
Mars has been putting a damper on things, moving retrograde in your sign since October 30. Anything you've tried to initiate might have fallen completely flat over the last several months. Now, you're ready to ring in the New Year with gusto once Mars turns direct on January 12. Personal endeavors will seem to progress effortlessly, including those related to love and romance. Once your ruler Mercury turns direct on January 18, you'll be able to advocate for your needs more succinctly—and ensure that they are met.
However, watch out for expensive habits and over-spending during the Cancer full moon on January 6. You don't want to start the New Year feeling financially unstable. The month ends with an expansive Aquarius new moon (January 21) to help you open your mind to approaching life and spirituality with more dimension.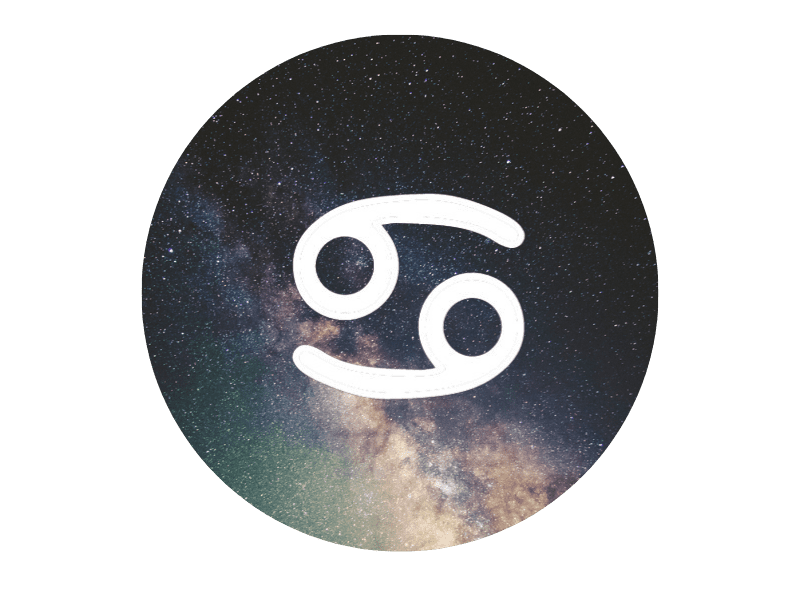 Cancer - Heart on your Sleeve
June 21 – July 22
Laying your emotions out honestly is nothing to be afraid of as the New Year begins. In fact, it may be quite cathartic for you during the full moon in your sign on January 6. You might also experience a difficult interpersonal transition at this time—like a breakup between partners, friends, or lovers. Care for yourself accordingly.
Alternatively, this full moon may also trigger a healing effect between you and someone, particularly if you engage in healthy communication. Mars turns direct on January 12, followed by Mercury turning direct on January 18. Angry words rooted in miscommunication will cool considerably, helping you make headway towards a renewed sense of peace and love.
An Aquarius new moon (January 21) refreshes your ability to share the load with your partner, intimately and in business. If you have debts to pay, this is an excellent lunation for getting your financial ducks in a row.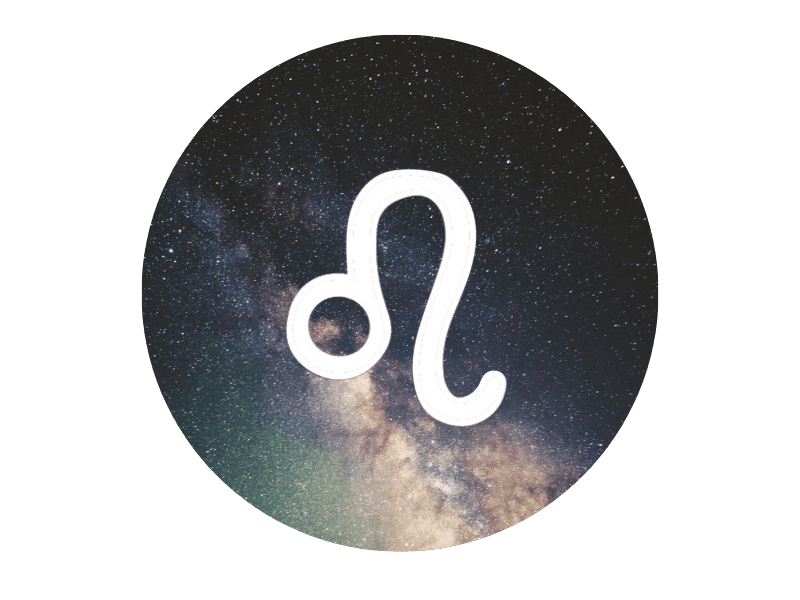 Leo - Pedal to the Metal
July 23 – August 22
You're tired of being stuck in the mud and ready to make big, bold moves as the New Year begins. With Mars retrograde since October 30, you may have spent much of your energy re-evaluating your dreams and goals.
Once Mars turns direct on January 12, get ready to put the pedal to the metal down a totally unexpected—and exciting!—path. Not only will you have more motivation and stamina towards a goal, lapses in communication will dissipate once Mercury turns direct on January 18.
Love is also fantastically positioned this month with an Aquarius new moon lighting up your partnership sector on January 21. Fresh developments in your love life are afoot, whether you are single or committed. Expect a dash of the eccentric in new people you meet and favor nontraditional choices.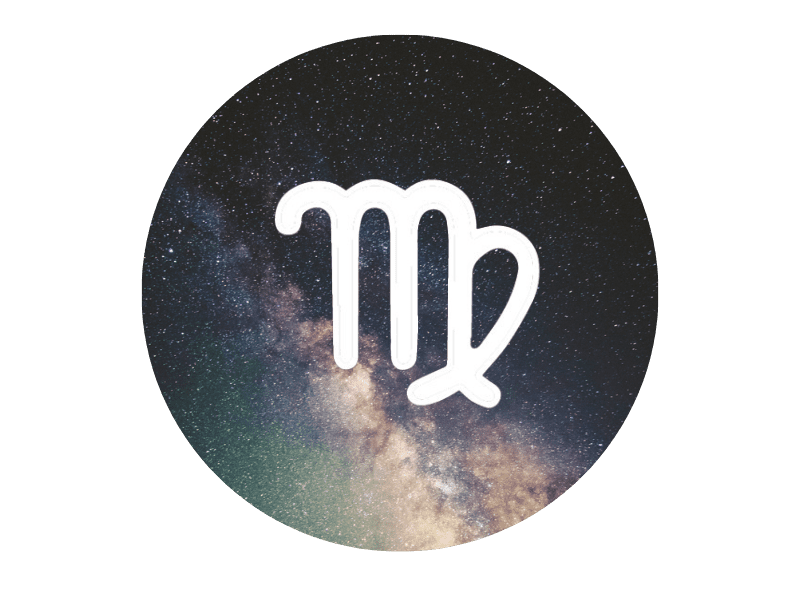 Virgo - Support Yourself
August 23 – September 22
Breaking up with a friend is never easy, but you might not have a choice during the Cancer full moon on January 6. Parting ways may be the best possible thing for your mental health if a friend has become emotionally manipulative or disregards your boundaries.
Love begins making more sense once your ruler Mercury turns direct on January 18. An ex may have reappeared in your life during the retrograde, but now you'll have the sense to decide whether or not their materialization is the real deal.
An Aquarius new moon empowers your work sector on January 21. Don't be shy about shooting your resume out there into the professional stratosphere. Securing a new and intriguing job is strongly supported by this lunation.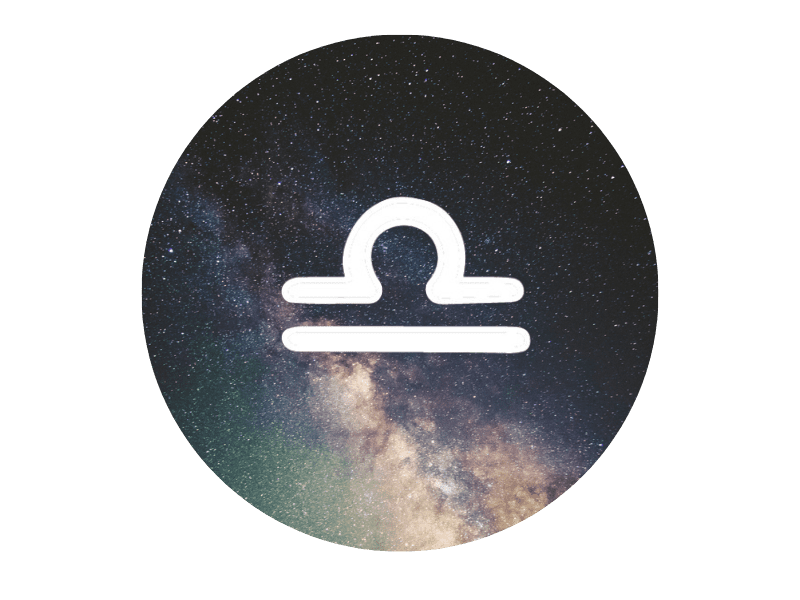 Libra - Head Honcho
September 23 – October 22
Drama at work might send you into a tailspin early in the New Year during the Cancer full moon (January 6). If shocking news creates static, try to disconnect emotionally as much as possible. What's more, Libras in leadership may have to assess whether you're running the show with compassion and empathy.
Tensions at home and with your family should start to melt away once Mercury retrograde ends on January 18. Big decisions and contracts regarding real estate are also strongly favored. Your love life sparkles in the Aquarius new moon on January 21. If you're single, try to be open to dating someone new—even if they're not your usual type. Couples could have higher than normal fertility rates during this lunation, as well.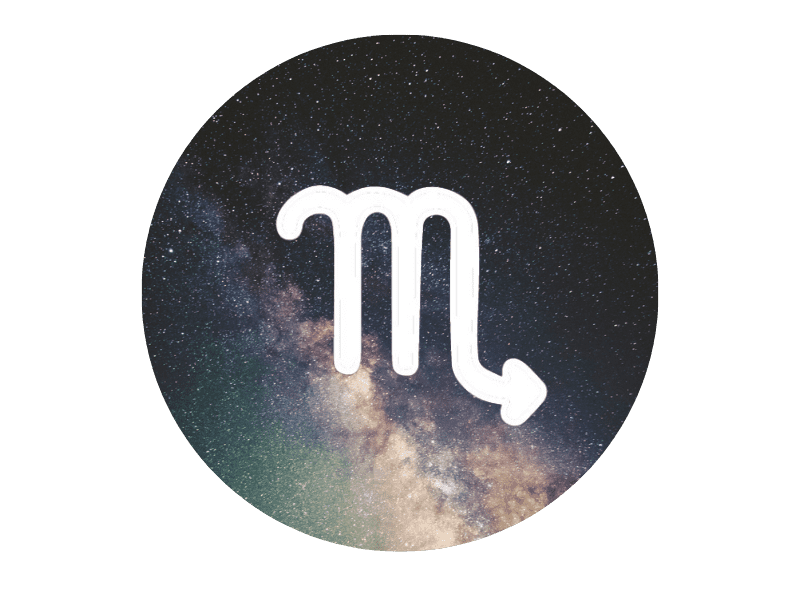 Scorpio - Homebodies
October 23 – November 21
Your personal philosophy or spirituality may need a major facelift as the year begins. A Cancer full moon (January 6) could be particularly vexing for those pursuing educational paths. In fact, you may feel so fed up, you may be tempted to throw out your plans entirely and begin anew. Instead of reacting emotionally, take this time to be tender with yourself and consider all possible solutions.
Getting a handle on your financial future will become much more attainable once Mars retrograde ends on January 12. Your sex life may also become more healthy and robust this month. Mercury will turn direct shortly after on January 18, adding a harmonious vibe to your relationships.
An Aquarius new moon (January 21) helps build a solid foundation under your home and family life. You might learn unexpected—but positive—news about a relative, or finally make headway on a relocation or home improvement. Either way, consider this the universe's message of home's importance in 2023.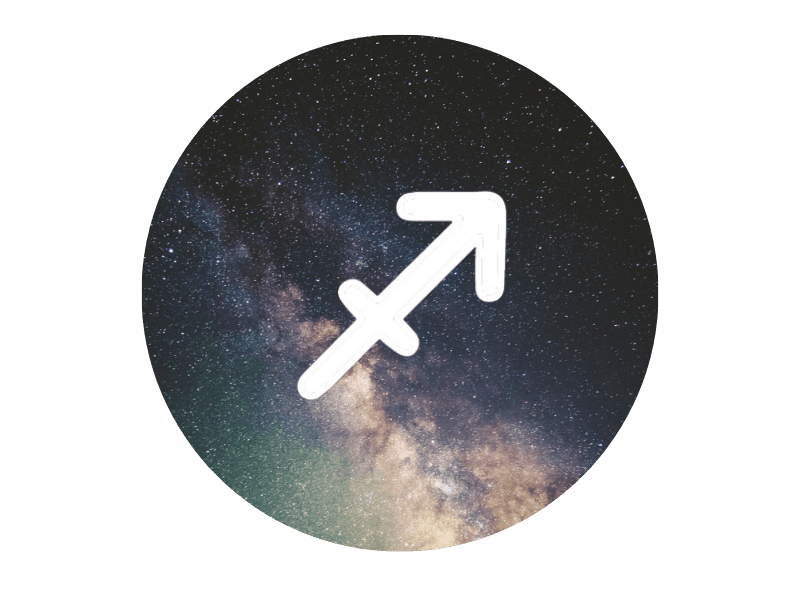 Sagittarius - Breaking the Mold
November 22 – December 21
The New Year begins with a shot of confidence and decisiveness you've been sorely lacking. First, a major decision in how you split responsibilities and finances between a partner—whether in business or your personal life—could come to a head during a Cancer full moon on January 6.
The big news of the month is Mars turning direct on January 12. Many things will start to feel back on track, especially your love life. Mercury turns direct on January 18, further untangling your desires. An Aquarius new moon on January 21 gives you a cosmic green light to finally create the life and relationships you want.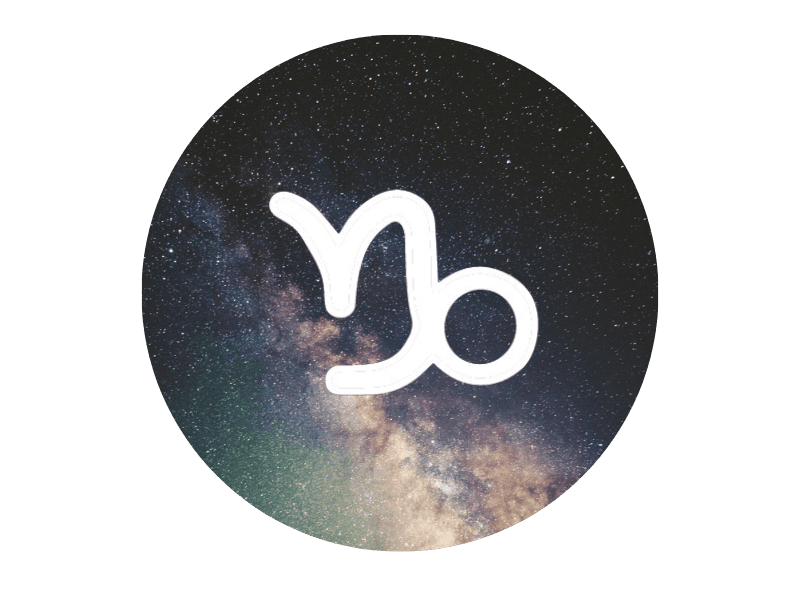 Capricorn - Turning Points
December 22 – January 19
The New Year starts with an emotional bang in your love life. A Cancer full moon on January 6 ushers in a major turning point in your relationship. One of you may need to seriously consider whether your needs are being met. If not, this could spell the end. But if you can hold on until Mars and Mercury turn direct on January 12 and 18 respectively, then there's hope for the union in healthy communication.
The end of the month brings fresh opportunities to build your wealth with an innovative Aquarius new moon on January 21. You have permission to say yes to every chance that comes your way, but don't neglect yourself in the process. Prioritize rest, drink plenty of water, and center health and joy in your self-care routines.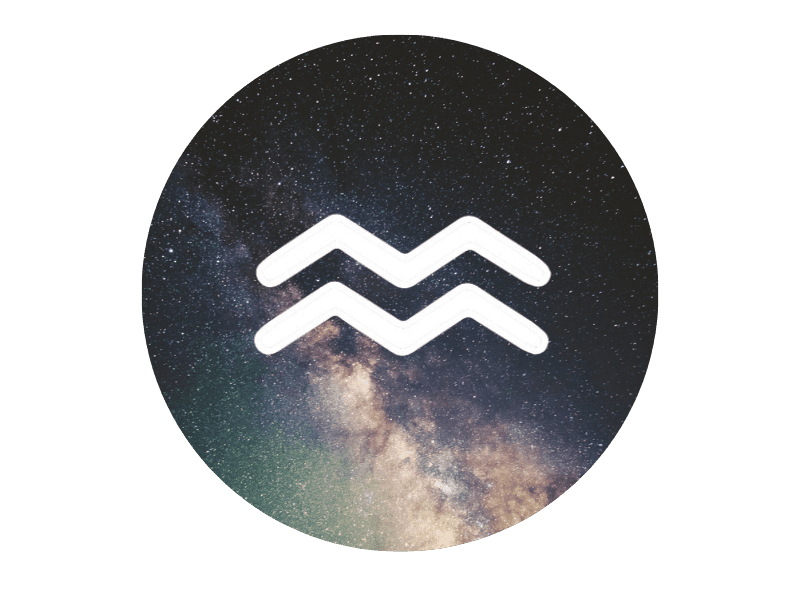 Aquarius - Tough Cookie
January 20 – February 18
An emotional outburst from a coworker or business partner could throw your New Years plans into chaos. A Cancer full moon (January 6) sets the tone for a tough and tense workplace, and you may need to involve higher-ups or HR if you can't find a resolution easily. Ultimately, you may have to part ways—either with your colleague or the entire job.
Mars finally turns direct on January 12, clearing out the dust that's gathered in your love life. Mercury turns direct days later on January 18, helping you communicate your needs. A fabulous new moon in your sign on January 21 suggests even brighter things are on the horizon for you in love and life. Take this energy and focus it on a personal goal or a successful new relationship.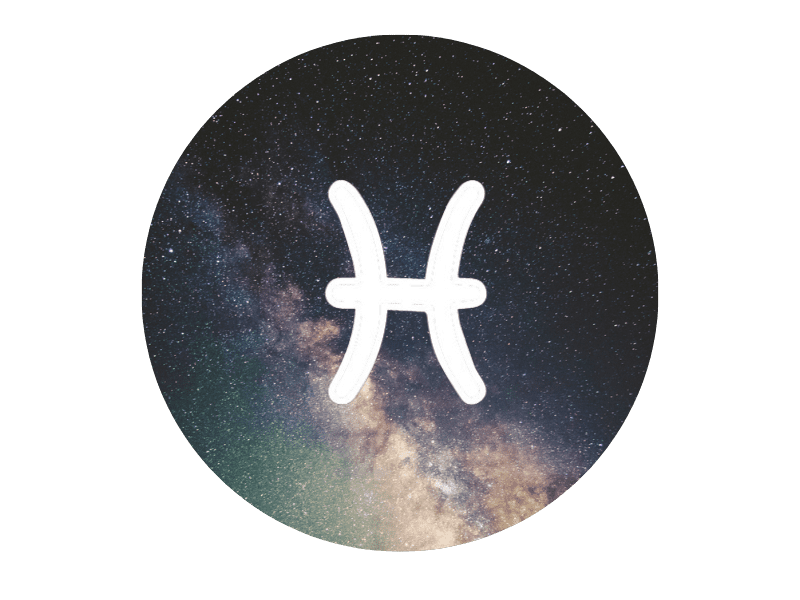 Pisces - Fireworks
February 19 – March 20
You've got so much to crow about as the New Year begins, especially love! If romance has been evading you, a fantastic full moon in Cancer will change all that on January 6. Finally, you'll feel fulfilled—as though a loop has been closed in your heart—rather than dangling by the string of unsatisfied needs. You may fall in love, either for the first time or the hundredth time, or discover that you and your partner are expecting a baby. Moving through family conflict will also become easier once Mars turns direct on January 12. Talking it out and addressing miscommunications will also feel effortless when Mercury retrograde ends on January 18.
Pencil in extra time for rest and rejuvenation at the end of the month. An Aquarius new moon (January 21) hits your subconscious zone, making dreams and intuitions more prophetic and psychically charged.
Share this story