August is here, which means Back-to-School season is ON! If your kiddo needs a new school lunch box, we've got dozens of cute and cool lunchboxes for kids—from sturdy stainless steel options to colorful delights. Pick your favorite, below!
Top Picks
Bentgo
$49.99
This sturdy lunch box by Bentgo comes in 4 colors (blue, green, purple, pink) and also a classic all-stainless steel look.
It's got 4 leak-resistant compartments and is easy to clean.
Also available in smaller sizes and kid-friendly patterns.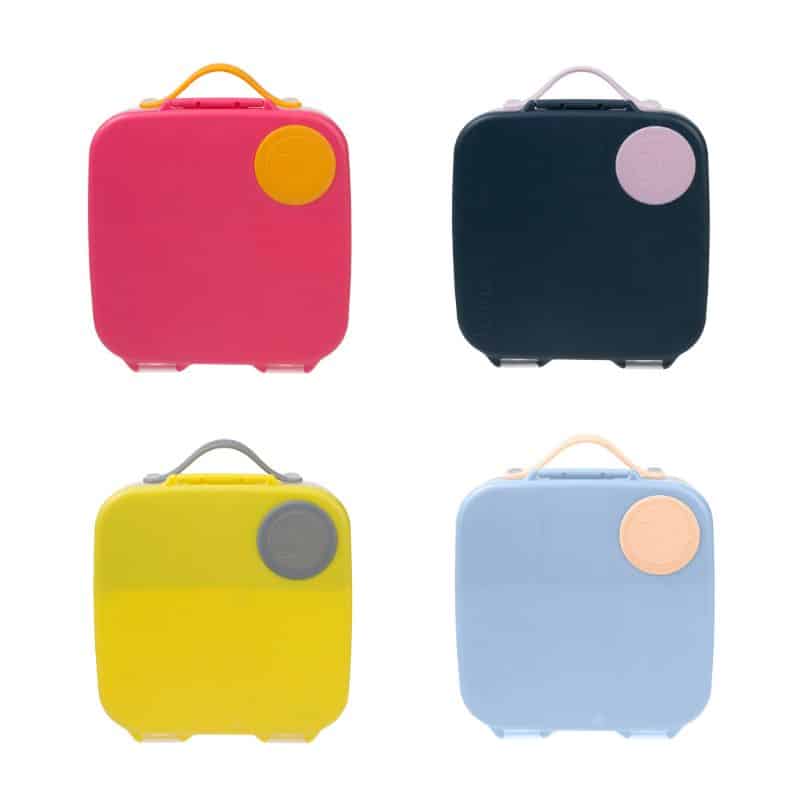 b.box
$17.95
We love the fun, colorblock look of these b.box lunchboxes (which also come in smaller snack-sizes, great for little kids).
Pick from 9 vibrant color combos. All of them have roomy interiors that can accomodate whole pieces of fruit, a whole sandwich, bagel, wraps, sushi, and more.
A removeable tray and slider makes it easy to accommodate salads and pasta. And an ice pack is included to keep things fresher,
Tabor Place
$30
How cool is the tie-dye print on this lightweight, 3-compartment silicone lunchbox? If the swirls aren't your thing, it also comes in green and purple.
The Luca box is a premium, food-grade silicone lunchbox that is both safe and durable. Its 3 compartments provide ample space for a variety of food portions. Perfect for school and work lunch with no worry of spills.
Austin Baby Collection (ABC)
$28.99
The Austin Baby Collection (ABC) is the creator of this one-of-a-kind, leak-proof silicone bento box, which offers five individually sealable compartments for packing sandwiches, snacks, sides, even yogurt or hummus.
It's dishwasher, microwave, backpack, and car-seat safe and comes in a variety of sweet and modern prints (animals, veggies, flowers), as well as monochrome versions for big-kids and adults.
The brand also designs a neutral bag with straps and extra compartments (for a water bottle, etc.) that perfectly fits the lunchbox for easy toting.
Share this story