Awaiting the birth of a child carries plenty of unknowns. One thing you can prepare for, however, is making sure you have your postpartum essentials waiting for you at home once baby arrives. We've recently asked a group of friends who are currently or recently postpartum to share their post-birth must haves with us—a.k.a. the stuff they wanted ASAP once they actually needed it. Naturally, many of their top picks overlapped, resulting in the checklist of postpartum needs below.
We suggest you comb through our list of postpartum essentials for mom, narrow down your own necessities, and then place your orders for your top postpartum products. Consider doing this sooner rather than later to make sure you have important supplies on hand once baby arrives. Any post partum care products you purchase that remain unused can often be returned later (be sure to check the return policies on all items before you buy). As our own mamas have often told us: Better to be safe than sorry! Start building your postpartum recovery kit below!
Diapers, Wipes, & Diaper Rash Cream:
1. Diapers. Of course, the basics are key! One suggestion we received was not overbuying diapers in one size, as babies often outgrow them faster than you might think. We're noticing that many diaper brands on Amazon have a one-week wait time to receive, and Target sometimes shows delays in shipping due to high demand. If you're going the cloth diaper route, you can plan ahead with your shopping there, too.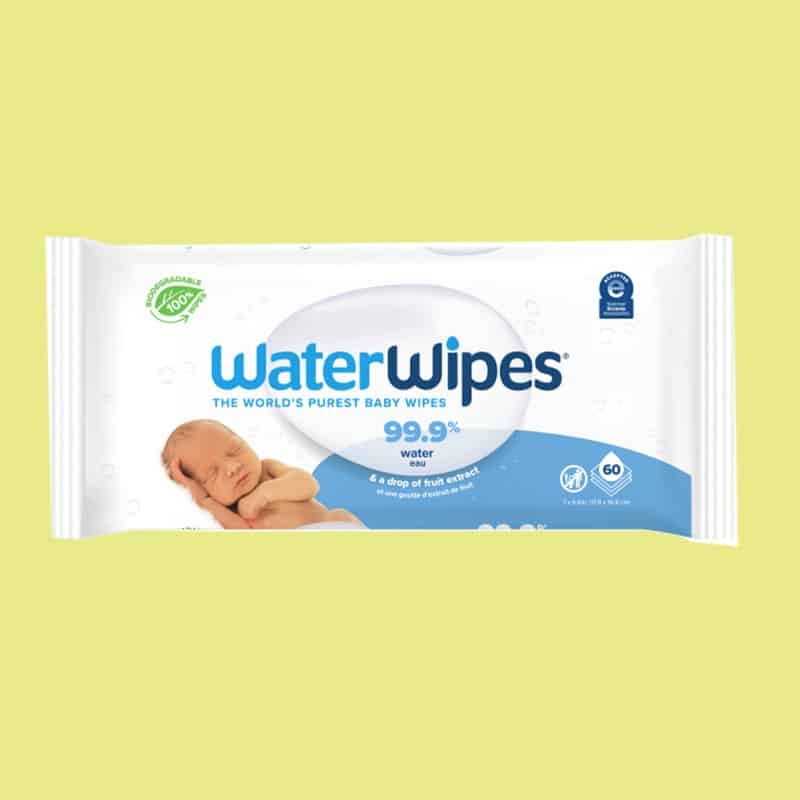 2. Baby Wipes. Same goes for baby wipes—an item high-up in anyone's postpartum checklist. Here are the options at go-to retailers Amazon and Target. One of the mamas we interviewed for this list swore by the gentle Water Wipes for her daughter's diaper rash.
3. Diaper Rash Cream. That same mother recommended Desitin Maximum Strength Diaper Rash Cream for helping clear up her newborn daughter's rash. But there are plenty of other brands and options out there. For an indie choice, check out Curasalve, the brainchild of a D.C. mother of two, who created her company focused on postpartum essentials for mom.
Breastfeeding & Formula Feeding: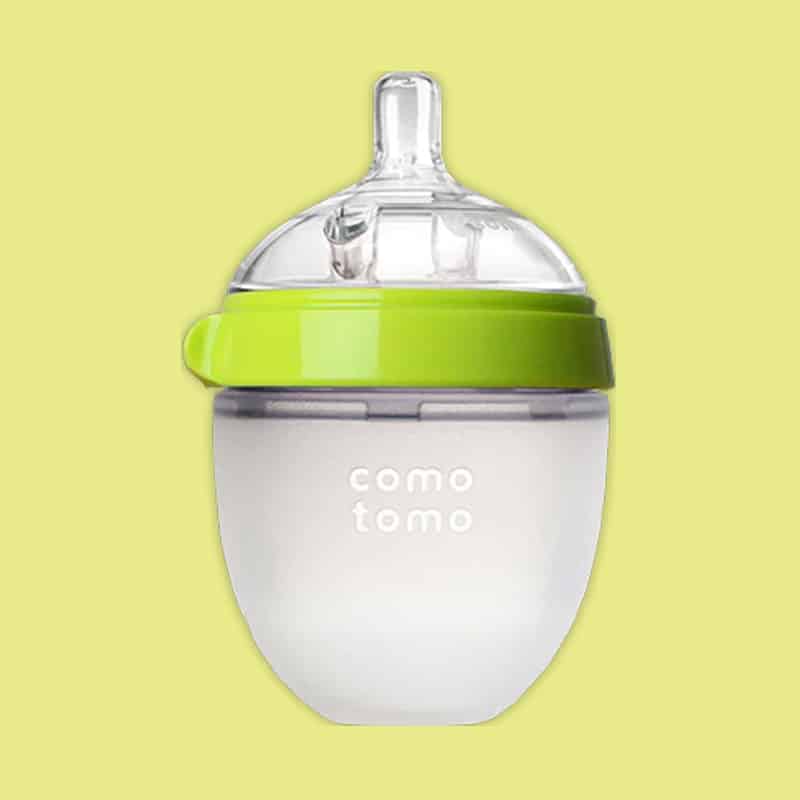 4. Formula & Bottles. There's no telling if breastfeeding will work out for you until you actually get home and try it. Therefore, the mamas we talked to recommended having some formula (and bottles!) at home, especially harder to find brands, which often have lengthy waits to receive. Pediatrician offices will often have formula that you can take home to tide you over free of charge. When shopping in-store for formula, be sure to avoid brands that qualify for the WIC program (signified by the word WIC with a red circle around it). These products should be reserved for women and their children who qualify for WIC by being at or below the poverty line.
5. Nipple Cream. If you have the means, our mamas recommend trying two different nipple ointments to see which you prefer. One of them also had a specific endorsement for the Nursing Balm by Erbaviva. If you end up breastfeeding, nipple creams in the early days are must-have postpartum supplies.
6. Nursing Bra. Try buying one or two nursing bras (and/or nursing tanks) in advance of the birth of your child to see what fits most comfortably. We have heard great things about the options from Storq and Hatch, and of course there are numerous choices via Target, Amazon, and other big retailers. For an organic cotton option alongside other postpartum necessities, check out Pact.
7. Pumping Bra. There are decidedly less options out there for hands-free pumping bras. However, Hatch has recently debuted a good-looking version and there are also these standbys (and Target has a few, too). Your postpartum must haves list should definitely include a hands-free bra option if you plan to pump.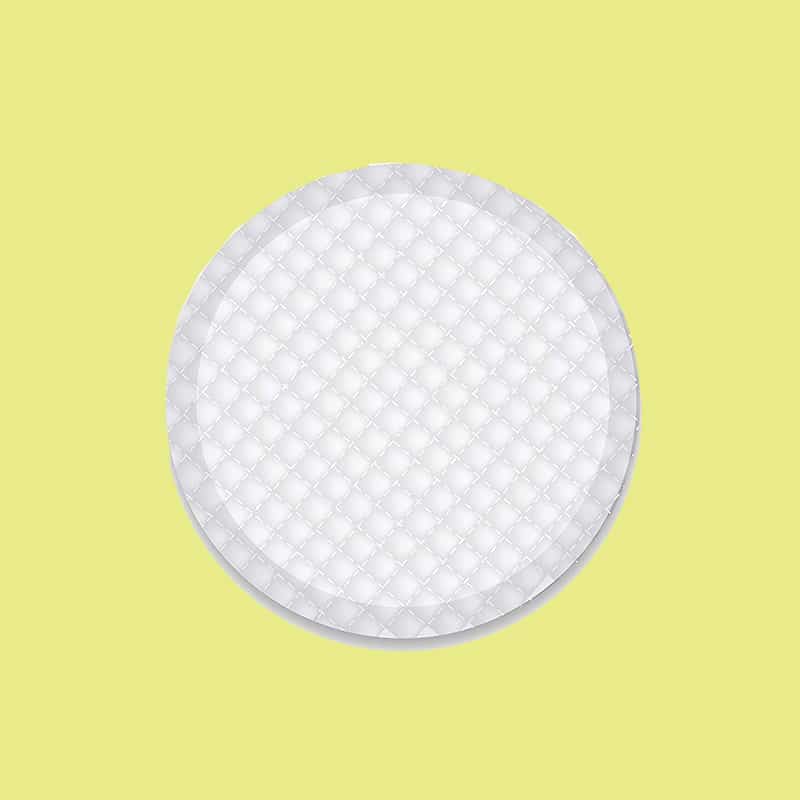 8. Nursing Pads. Used to stick into your bra and soak up milk from leaky breasts, nursing pads are one of those postpartum care products that are key for the early postpartum days. Our mamas recommend the thin and super absorbent Latch pads by Munchkin. For an eco choice, there are also several kinds of washable, reuse-able pads.
9. Pump. There are lots of pump models out there for your postpartum needs, from hands-free versions, to our current favorite plug-in option: the Motif Luna. Make sure you do some research beforehand to see if your insurance will cover a hospital-grade pump for you. For popular wearable options, there's the Willow and Elvie.
10. Lactation Tea & Supplements. We love the tasty lactation tea blends from Oat Mama, as well as the Slay Mama lactation capsules, but there are plenty of other brands that aim to be the best tea for postpartum ailments and to boost milk production! A delightful postpartum tea will be one of the postpartum products you'll look forward to creating a ritual around!
11. Heat Pads & Ice Packs. Straight from the mouth of a new mama: "I use a heat pad pre-nursing to help milk let down. I use cold compress after for soothing." Personally, we are fans of Earth Mama's Booby Tubes, Frida Mom's Instant Breast Heaters, Lansinoh's TheraPearl Breast Therapy Pack, and rice packs from the indie brand Beloved. If nursing is a part of your plan, these postpartum items are a must!
Down There Care:
12. Pads. For the best postpartum pads, look for overnight or postpartum specific options. Our mamas preferred Lola Organic pads, and dye-free organic versions via Target, but most any brand will do!
13. Peri Bottle. Designed for perineal recovery, a water bottle with an angled spout is key. There's a good one by Frida Mom—it's one of many great postpartum recovery essentials the brand makes!
14. Postpartum Undies. There are often two things you might fall in love with in the delivery room—your baby, and the incredibly stretchy and utilitarian giant mesh undies they give you. Stock up on a few pairs of similarly roomy and supportive panties for your home to keep your postpartum comfort at a maximum. Frida Mom has an 8-pack of disposable postpartum underwear and ModiBodi has a leak-proof Postpartum Control Brief you'll want to keep forever.
15. Adult Diapers. Beyond the best after birth underwear, you can also go the "adult diaper" route. Simply Google or browse your local drugstore to find the best diaper for postpartum. Hot tip: at the hospital or birthing center, ask the nurses to send you home with some extra undies (same goes for pads, pacifiers, formula, etc.).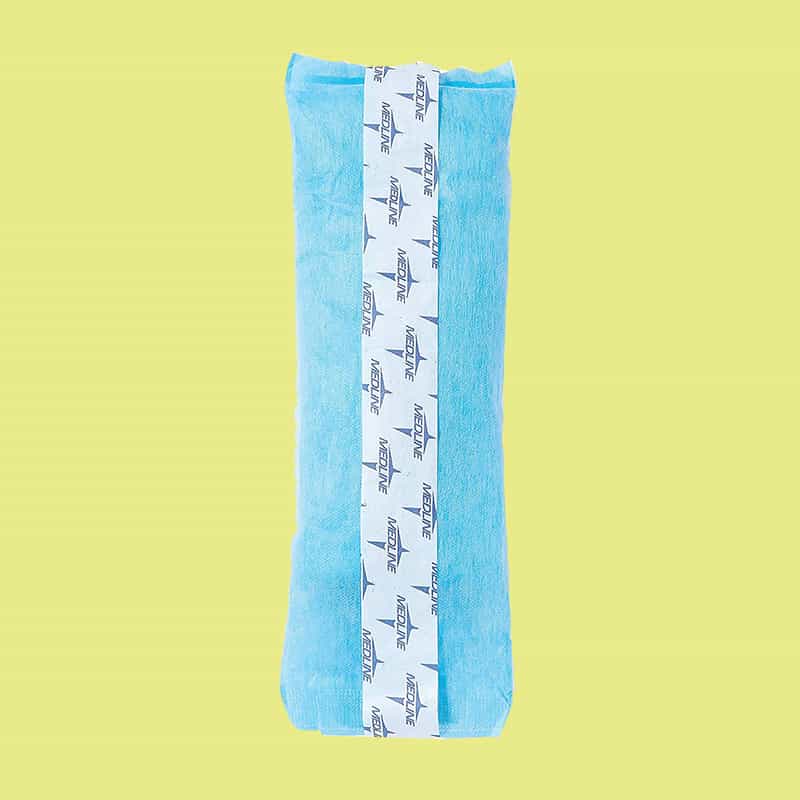 16. Healing Pads & Hot/Cold Packs: For more down-there relief, look into the best postpartum ice packs, gel healing pads, and perineal cold packs with witch hazel (there are both disposable and reuseable options). You can buy this affordable best witch hazel for postpartum and there are lots of recipes to DIY your own.
17. Soothing Spray. For additional relief, try scooping up the best perineal spray a.k.a. a soothing/cooling spray that contains witch hazel to make your first week in the bathroom more tolerable.
18. Sitz Bath Supplies. Speaking of the bathroom, invest in some sitz bath supplies to sooth your hard working body. One of our mamas suggested Thena's Sitz Bath Soak, which you can put straight into your bathtub or over-the-toilet soaking tub. Many swear by this duo of post partum items. Indie brand Matana Organics, founded by Gabriela Babila, also makes a fabulous herbal sitz bath filled with the best postpartum essential oils.
General Meds & Other Postpartum Essentials Comforts:
19. Medicine Cabinet Staples. Double check that you have your medicine cabinets must-haves in place. Our mamas suggested Advil for pain relief, multivitamins, and a quick search for the best postpartum stool softener, like Colace and Miralax. They aren't branded as post partum products per se, but they are ideal for the early weeks of recovery.
20. Shower Chair. For women dealing with c-section recovery, this adjustable bath and shower chair is recommended for less painful bathing. Also, a quick search for the best toilet paper for sensitive vag days.
21. Comfy Clothes With Easy Boob Access. The options are endless! Check out Storq, Hatch, A Pea in the Pod, Ingrid & Isabel, Pact, and Latched Mama for starters.
22. Snacks (& Prune Juice). Be sure to have plenty of snacks packed with fiber and protein (bonus points if they can be eaten with one hand—think: granola bars!). Also, prune juice to keep things moving easily and with less pain post-birth.
23. Pillows. A nursing pillow for the baby and also wedge pillow to prop mama up while breastfeeding can be great sources of comfort in the early weeks and months postpartum.
24. Water Bottle. For breastfeeding and beyond, staying hydrated is key.
Things For Baby (Beyond Postpartum Essentials For Mom):
25. Thermometers. Ideally you would invest in a digital forehead version and a rectal option.
26. Nose Frida. Also known as a snot-sucker. If you don't use your Nose Frida in the early infant months, it will most definitely come in handy during the toddler years.
27. Changing Pad. This one, the Keekaroo Peanut changing pad, is easy to wipe down, and—we're told—worth every penny.
28. Pacifier. While many moms are anti-paci, it might make sense to have a binky on hand for when the going gets rough (granted that your child will even accept one!).
29. Baby Seat or Bouncer. A good one for your registry (along with your crib, clothing, toys, and all of the other trimmings). Something like this by Baby Bjorn or Ergobaby will buy you time in the early days to take a shower or do other hands-free deeds. The Tot carries the beloved Charlie Crane rocker with organic fabrics. Meanwhile, Amazon and Target also have a variety of options.
30. Baby Meds: The mamas we polled recommended having infant pain-reliever, saline drops, and Vitamin D drops on hand.
However, each baby's needs are different and—beyond the pain reliever, which often can't be used until a newborn's later months—we recommend picking up any other baby meds on a case-by-case basis once you need them.
31. Help Lined Up! Check out these 20+ ways to help a new mom to anticipate your needs post-baby (and to pass along to your loved ones!).
Did we miss one of your favorite postpartum essentials? Let us know your newborn days must-haves in the comments below!
For more pregnancy-related content, check out our Guide To Pregnancy During The COVID-19 Crisis, as well as our list of The Best Minimalist Pregnancy Essentials.  
Share this story