Events
Join Us For Our Second-Annual Wellness + Creativity Day!
Written by Katie Hintz-Zambrano
Photography by Photographed by Kate Skogen
Oct 17, 2019
Looking for an opportunity to unplug, get out in nature, and connect more deeply to yourself (and others)? Us, too. Which is why we're super excited for the second-annual Wellness + Creativity Day, led by our sister brand, In Good Company. The one-day retreat will go down at the stunning Headlands Center for the Arts, just over the Golden Gate Bridge from San Francisco. The venue has been used by artists for decades and is set amongst the peaks and valleys of the Headlands, making it the perfect spot to relax in and explore.
The intimate event will feature a kick-off panel featuring four inspiring artists and mothers (many whom have appeared on these very "pages"): A-Lan Holt, Charmin Roundtree-Baaqee, Carissa Potter Carlson, and Ashley Neese. After our in-depth conversation about creative habits, self-care, and a whole lot more, there will be a plethora of activities, including yoga and a guided hike by Athleta, a CBD cool-down by Vertly, breath-work with Ashley Neese, a line-drawing course with Jen Garrido (a 2018 speaker), a passion and purpose workshop with A-Lan Holt, complimentary beauty treatments by True Botanicals, brow touch-ups by Yolanda Porrata, career astrology by Ellen Fondiler, acupuncture by AcuPop, vitamin-level checks and education by Needed, and delicious meals, snacks, and drinks throughout the day by Lady Falcon Coffee Club, Oat Mama, Yumi, Methodology, Daily Driver, Miyoko's, Katie Powers Catering, Bare Snacks, Alter Eco, LesserEvil, Sweet Reason, Juna, and Sutro Wine (served out of the adorable Clubhouse Caravan). Plus, there's a gift bag filled with over $350 worth of goodies for all attendees!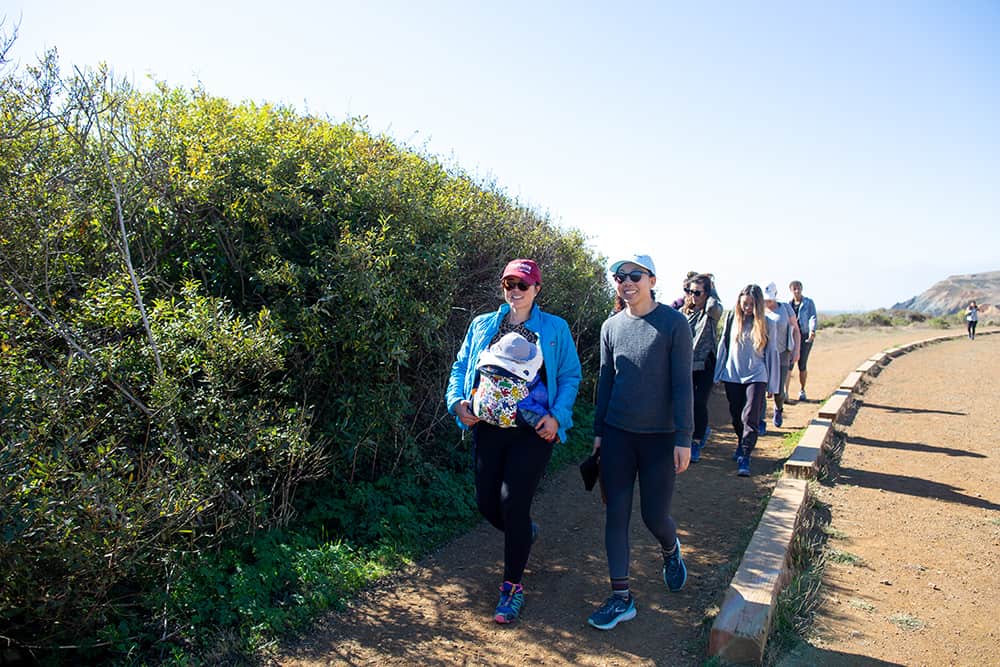 Sound like something you're interested in? Head over to In Good Company to score a ticket at the early bird price ($200) before Friday, October 18th, 11:59pm. And, in the meantime, check out pics from our unforgettable 2018 event here.
Share this story